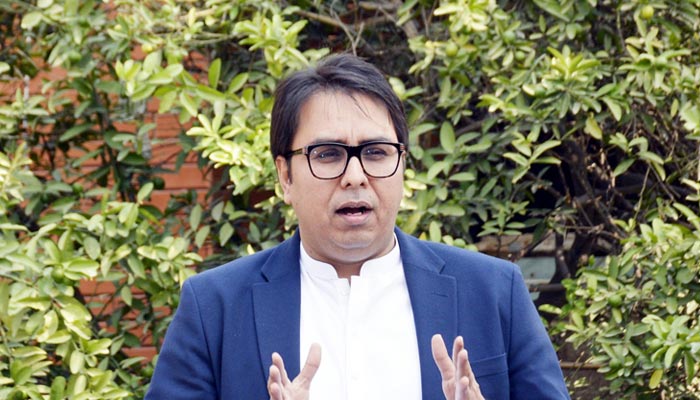 Imran Khan, who was the former Prime Minister of Pakistan, said that the country "is descending into the Banana Republic" on Wednesday. Opponents have been targeting "Imran Khan" since Gill was arrested. Shahbaz Gill was arrested on charges of sedition. He was a Pakistan Tehreek-e-insaf (PTI). Imran Khan who was the head of the PTI had threatened and Gill's arrest became a conspiracy to target his party members and him as well.
On Monday Imran Khan shared his opinion on Twitter saying that by sharing a video of Shahbaz Gill which lasted for 22 seconds and he wrote. "Descending into a Banana republic. The civilian world will be shocked at our levels of barbarism. The best part is an easy target had been chosen to make an enamour of through torture and without a fair tale.
Further, Imran Khan warned the accused thinking "PMC- NS Nawaz Sharif, her daughter Maryam, JUIF Chief Maulana Fazlur Rehman and TPP leader Asif Zardari, for targeting the institutions and still getting away from reprimand.
On the same day Shehbaz Gill for 2 days physical remand which is approved na the local court transmitting of HIL this Islamabad police. The court remanding of HIL to Islamabad police connected after the rejection of a police request to expand the remand 2 more days.
The judge also said to the investigation officer you get the reports which basically prove that This was needed to be hospitalized and make a copy to submit to the court, According to the Dawn newspaper.
Imran Khan's party said that Gill was tortured and physically punished in police custody previously and now his life is in danger.
About Shahbaz Gill
Mohammad Shahbaz Shabbir Gill, generally called Shahbaz Gill, was a lecturer, academician, political and former provincial spokesperson. He was also a part of Imran Khan's cabinet.
Shahbaz Gill was a close aide of Imran Khan, He was arrested last week on Aug 9 for making remarks against the Pakistan Army on a private TV channel. He made many controversial remarks in his speech. This was deemed as "highly hateful and seditious" by the country's media.
Gill who is the close aide of Imran Khan was shifted to the Pakistan Institute of Medical service for medical treatment. Imran Khan expressed concern towards Gill that he was being sent into police remand again. Three Human Rights Commission also expressed concern on Grill and the dedication to take physical remand.
Three commissions said, "If any allegations that Full was mistreated while on remand also investigated fairly and transparently.
PTI Secretary General Asad Umar called the court to have ordered remand to inflict more torture despite the bad torture that was done to him in Islamabad, there is no reason to give remand unless they are wanting torture, Gill.