Imran Khan, a former prime minister of Pakistan escaped an arrest warrant, yet again.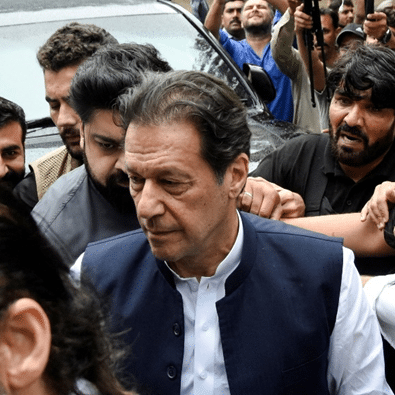 The Islamabad Police had arrived on Sunday at his Lahore residence determined to make an arrest as he had evaded indictment hearings in an Islamabad session three times already.
The PTI leader is being called in the court for the Toshkhana case. The Pakistan Democratic Moment brought the case against Imran Khan in August 2022 because he failed to disclose the specifics of the Toshakhana presents in his yearly asset report to the Election Commission of Pakistan.
The number of police at his residence were exceeded by Khan's supporters and were told that he was inaccessible at the moment. The Pakistan police believe he is trying to steer clear from an arrest and stated that he was not present in his residence.
Yet, at 5pm on the same day he made an appearance through a televised speech from the Lahore residence. He delivered a bold speech in which he stated that even if his name is listed in the Exit Control List, he has no plans of leaving his country.
While he is expected to appear before the court by March 7th, Pakistan has banned his speeches from being viewed.
Imran Khan's role in Pakistan's administration-
A former cricket player and captain for the National Pakistan Cricket team, Imran Khan retired from cricket in 1992. He founded  Pakistan Tehreek-e-Insaf (PTI), a political party in 1996.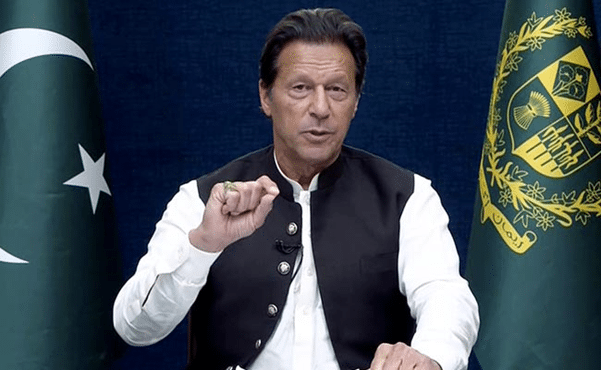 Even though he was unsuccessful in gaining a seat in the 1997 Pakistan General Election, he was victorious in getting elected from Mianwali in 2002.
In the following years until 2018, he was an active part of the political scene in Pakistan. He protested against General Musharraf in 2007, delivered a gripping speech against the then government to a hundred thousand supporters in 2011 and in the 2013 elections, his party came out as the second-largest party by popular vote.
In the 2018 general elections in Pakistan, not only did Khan's party win 116 of 270 seats but he also became the first candidate to run in and win in each of Pakistan's five constituencies in the country's history.
He performed duties as the Prime Minister of Pakistan from August 2018-April 2022. He was dismissed from office by a National Assembly motion of no confidence due to a crisis in the Constitution. He was later accused and charged under anti-terror statutes.
An attempt of assassination –
During 2022 Azadi-II march, Imran Khan was shot in an attempt to murder him.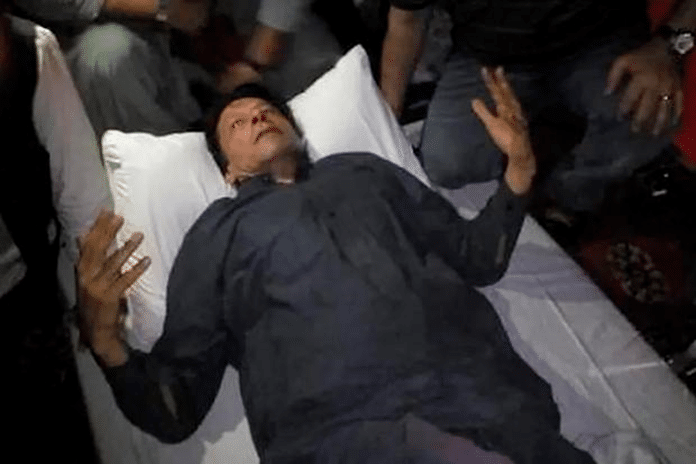 The march was held to protest against the government's decision to not hold early elections. When the PTI leader was delivering a speech at Wazirabad, Punjab, he was fired at by a gunman. He was wounded on the shin and thigh on the right leg. Apart from him, eight other people were injured.
The gunman was identified as Muhammad Naveed who claimed to act on his own and that he wanted to murder Imran Khan for his remarks against their religion and for unfurling hatred. But PTI insists this is hush up to hide the real culprits.