India 186 for 7 (Rahul 57, Suryakumar 50, Richardson 4-30 and Mitchell Starc 1-20) defeated Australia 180 (Finch 76, Marsh 35, Shami 3-4, and Bhuvneshwar 2-20) by six runs.
On October 17, India defeated Australia by a score of 6 runs in the practice game. It was a thrilling contest between Australia and India. Mohammed Shami's final wicket in the final ball earned India a 6-run victory.
In his first over, which happened to be the penultimate one, Mohammed Shami claimed three wickets.
Record made by Mohammed Shami
India and Australia were playing a warm-up game when Mohammed Shami entered the fray to bowl his maiden over. Both Australia and India were enjoying the play at this point. Mohammed Shami, a bowler for the Indian cricket team, got three wickets in the final over to help his team win.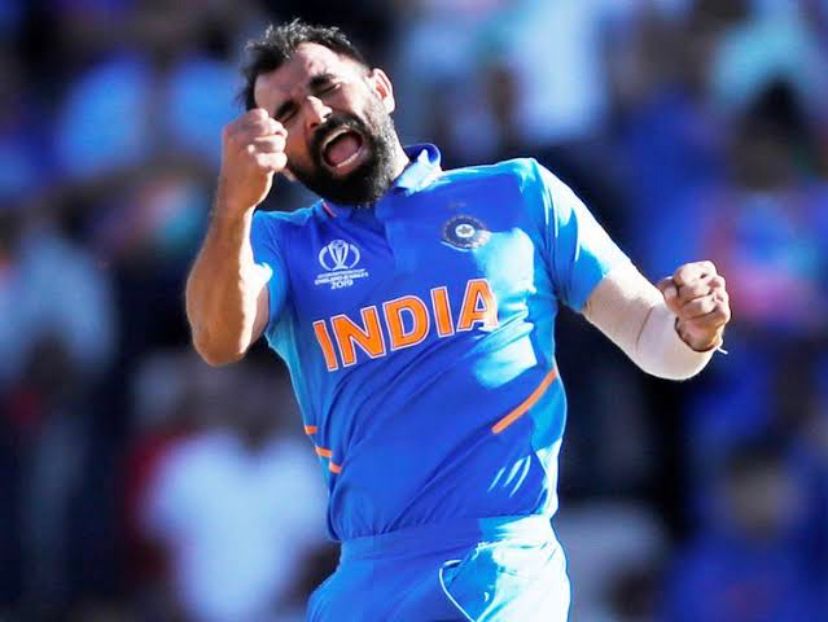 Mohammed Shami grabbed the victory out of the opponents' hands in the 20th over. In fact, with six wickets in hand, Australia required 16 runs in the final two overs of the game. However, Mohammed Shami and Harshal Patel won the game in two overs.
Crucial wicket was taken by captain Aaron Finch in the 19th over for just five runs. Mohammed Shami then threw the 20th. In this over, 4 wickets fell and there was one runout. In an over, Mohammed Shami captured 3 wickets for 4 runs.
Don't forget that Mohammed Shami has been selected for team India in place of Jasprit Bumrah. In the last calendar year, the player hasn't participated in a single Team India T20 match.
Mitchell hit Suryakumar Yadav
In a frightening incident, Mitchell Starc struck Suryakumar Yadav in the helmet as he attempted to play a pull shot off his bowling in the 19th over.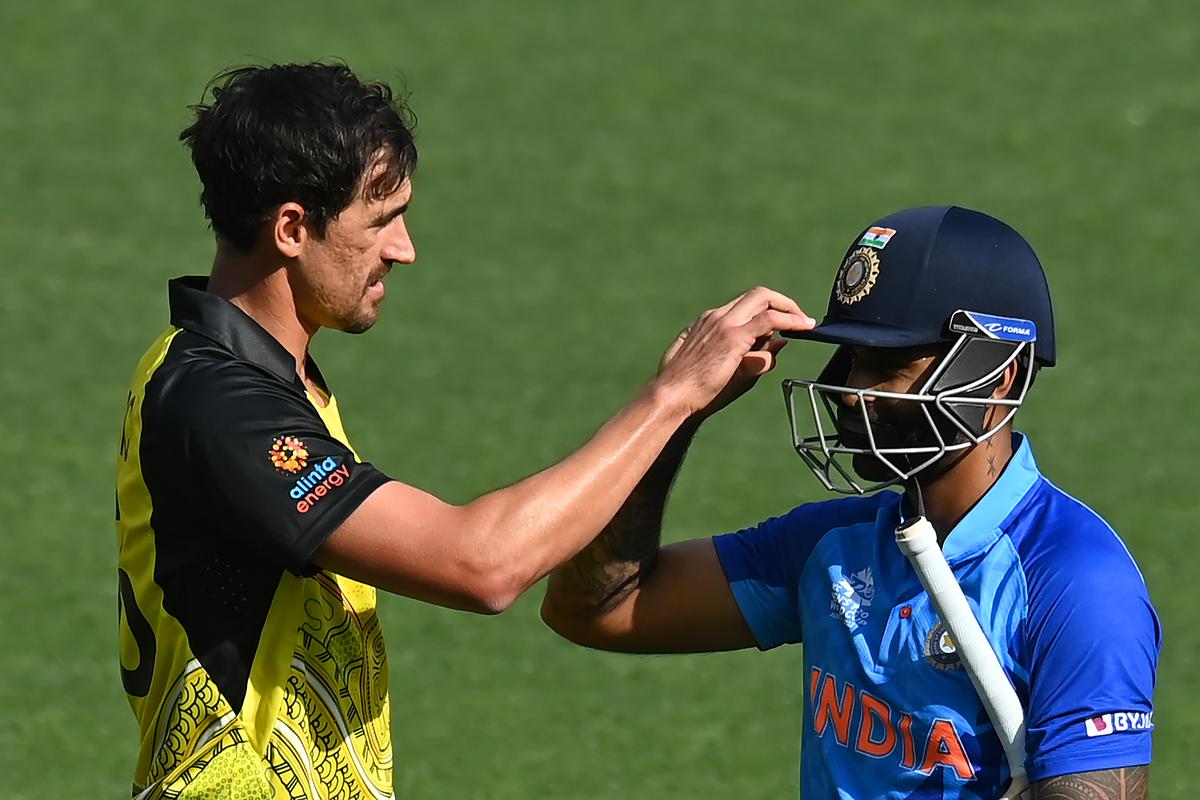 Suryakumar Yadav, an Indian batsman, got yet another half-century for his team, playing a masterful innings with the bat. When Yadav attempted to play a pull shot off his bowling, Mitchell Starc unexpectedly whacked him on the helmet. But what really got everyone's attention was a remark Yadav made just before Kane Richardson booted him off the stage.
Yadav was heard stating, (I am not in a mood to hit big man)," after achieving his half-century. Axar Patel, who was at the other end of the field, heard Yadav tell this to him. Soon after delivering the intriguing remark, Yadav played a false shot that allowed Richardson to make an easy catch. The 32-year-old was dismissed for 50 runs off of 33 balls, a strike rate of 151.51.
Captain Rohit gave one to Shami
Mohammed Shami had the opportunity to throw an over. In the final over, Mohammed Shami claimed three wickets for four runs.
They worked well together, which put pressure on us. We decided to give Shami an over since he is making a long overdue return. Rohit quoted " I wanted to challenge him and let him bowl the final over, and you can see what he accomplished ."
In Bumrah's absence, Shami will be in charge of leading India's pace attack, which will be a huge responsibility. His performance against Australia in the warm up match would definitely have increased the team management's confidence in him.
Superb One-handed catch by Kohli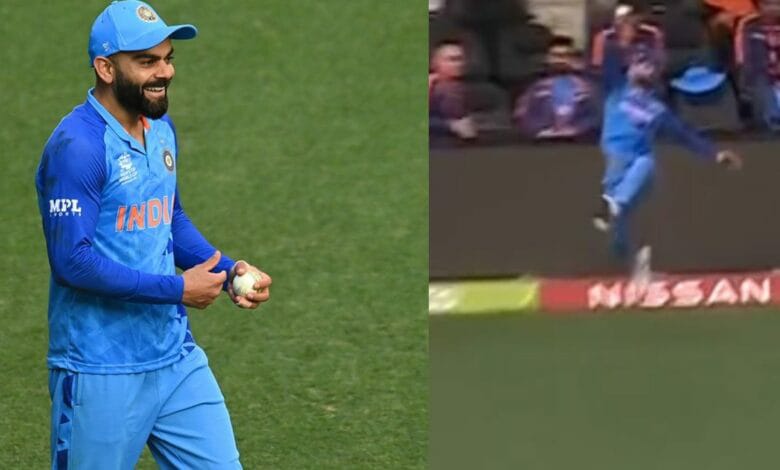 Virat Kohli, a former captain of India, also had a significant impact on the outcome of the Australian innings by pulling off a brilliant run-out and taking a stunning catch to aid India in taking two consecutive wickets. In the last over, Shami took three wickets and got Richardson out by forcing a run out.
Earlier in the game, KL Rahul and Suryakumar Yadav played outstanding batting as India scored 186/7 in 20 overs. Rahul scored 57 runs off just 33 balls, while Yadav scored a flawless 50, hitting six boundaries and a maximum.
Ashton Agar and Mitchell Starc respectively dismissed Rohit Sharma and Virat Kohli for scores of 15 and 19. Richardson dismissed Hardik Pandya after 5 balls for 2 runs. Axar Patel and Ravichandran Ashwin each scored six runs, and Dinesh Karthik provided 20 runs off of 14 deliveries.
Australia was on track to reach the goal in the second innings but a collapse caused them to be bowled out for 180 runs. Despite hitting 54 balls for 76 runs, Aaron Finch's exertion was in vain.