According to the Union Ministry of Health and Family Welfare, India had 2,451 new Covid-19 cases and 54 fatalities in the 24 hours ending at 8 a.m. on Friday. India's overall number of COVID-19 cases has risen to 4,30,52,425, with 14,241 active cases and the recovery rate remaining at 98.75 percent.
Delhi Makes Masks Mandatory in Public Places, Rs 500 Fine on Violators
In a set of COVID-19 instructions announced for schools on Friday, the Delhi government stated that students and employees should not be permitted to enter school grounds without thermal scanning. If a child tests positive for the coronavirus, parents should not take them to school.
The government noted, "Students should also be guided to avoid sharing lunch and stationery goods." Over the last several days, the national capital has experienced an increase in COVID-19 instances.
According to data released by the health department on Thursday, Delhi recorded 965 new Covid cases in a single day, with a positive rate of 4.71 percent and one more person succumbing to the virus. According to the report, 20,480 tests were carried out in the city a day earlier.
On Wednesday, Delhi reported one fatality and 1,009 new Covid cases, the highest number since February 10, with a 5.7 percent positive rate. On Tuesday, the city recorded 632 cases, with a 4.42 percent positive rate. Delhi had 501 instances the day before, with a positive rate of 7.72 percent.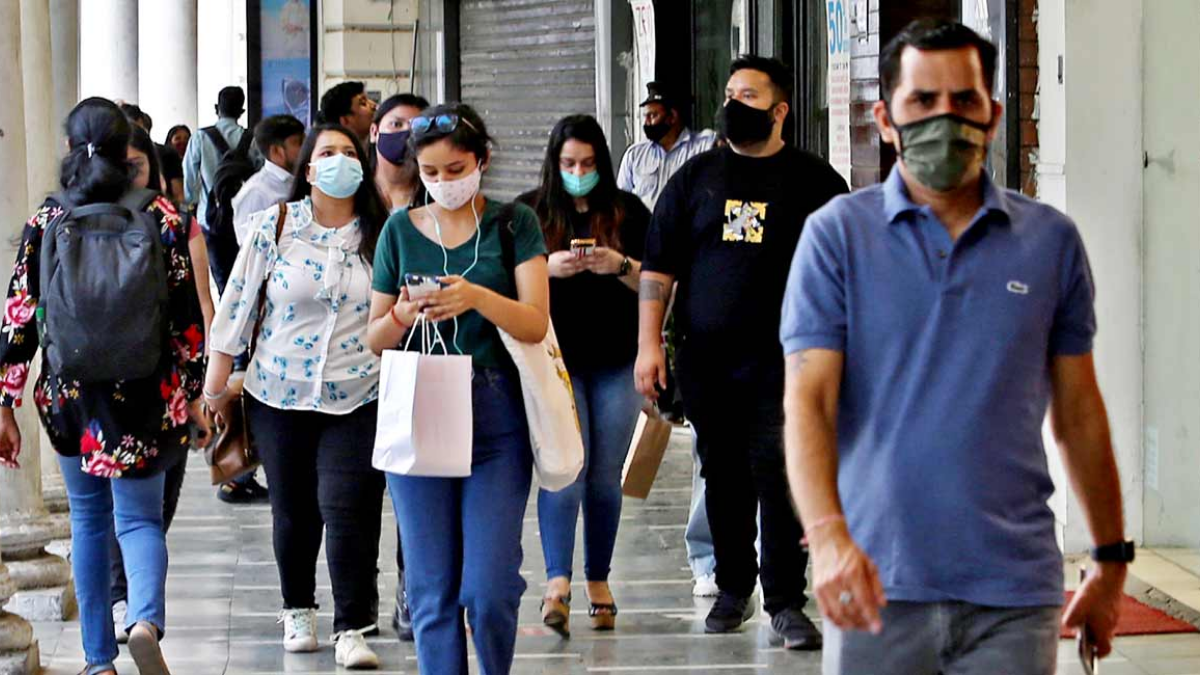 Read Also: Will the fourth COVID-19 wave hit Delhi soon? : medical and health experts
IIT-Madras covid cluster climbs to 30
Eighteen additional IIT Madras students tested positive for Covid-19 on Friday morning, bringing thirty. On Friday, J Radhakrishnan, the health secretary, and other health department officials visited the university to monitor the RT-PCR tests conducted for persons living on campus, which he described as a "small cluster." On April 19, the first case was discovered on campus.
In another move, the municipal health authority said that people in the 18-59 age bracket would receive a free Covid preventative dosage at government immunization centers. "Precaution dosage will be provided free of cost in all government CVCs to all beneficiaries aged 18 to 59," the health department said.
Meanwhile, Nepal's government issued a public health alert on Thursday, warning residents about coronavirus infection, citing a "growing trend" of Covid cases in neighboring countries, including India.
In a news release, Sangeeta Kaushal Mishra, a spokesman for the health ministry, stated that while the number of Covid infections appears to have declined in Nepal, the disease's risk remains high.
According to Amita Gupta, a Johns Hopkins scientist, vaccine disparity exists inside India, where fewer than 2% of the population has gotten a Covid booster, and around the globe, with 56 nations failing to inoculate even 10% of their people.
The chief of the Division of Infectious Disease and Professor of Medicine at Johns Hopkins University School of Medicine said – that tracking hospitalization rates, which are an indicator of illness severity, is critical while emphasizing that no one is safe from Covid until everyone in the world is vaccinated.
---
Published By: Aman Gupta
Edited By: Vanshika Sahu