On December 9, a significant confrontation between Indian and Chinese soldiers took place at Yangtse, Arunachal Pradesh.
In the region known as Yangste, which is situated at the high reaches of Tawang sector in Arunachal Pradesh, soldiers of India and China engaged in combat with one another. This conflict between the two forces is reportedly one of the major points of contention, given that China claims nearly the entire state of Arunachal Pradesh.
According to the defence minister, a meeting between the two nations occurred at the PLA and eventually resulted in physical contact. As a result, the Chinese troops were compelled to return to their stations after being prevented from entering Indian territory. According to reports, there were no fatal casualties.
The areas where the PLA incursions had occurred in the eastern half of Ladakh during April and May 2020 were off-limits to Indian military. However, they were the same locations that the Indian soldiers had previously patrolled. Because of the inconvenience, both nations would frequently roll their eyes at one another in locations like Galwan, the Pangong Lake, Gogra, and Hot Springs. As a result, the former state of affairs was unrecognisable.
However, as animosity between the two nations has decreased, both have been able to make some progress, whether it be in infrastructure, as the Chinese have done by building two bridges over Pangong Tso, or in the case of India, by creating roads.
TAWANG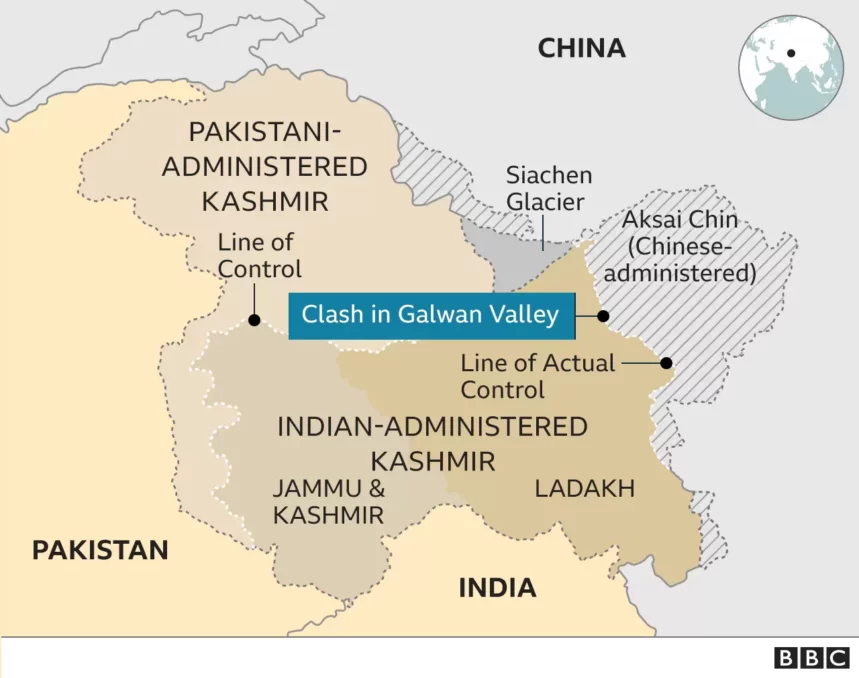 Tawang is thought to be the birthplace of the sixth Dalai Lama and a significant location for Tibetan Buddhist pilgrimages. The 14th Dalai Lama left Tibet in the year 1959 and sought refuge in Tawang for a few days at a monastery before continuing on.
According to LAC, the region is divided into three distinct and mutually agreed-upon regions, with Yangste, located 25 kilometres from Tawang, as one of them. This region has long been a location of physical interaction between the two countries because it is situated on a much higher elevation.
MOST SERIOUS ENCOUNTER
The most significant interaction between the two occurred on December 9, 2016. Unlike the prior fights, this one resulted in major injuries to 20 Indian soldiers and an unidentified number of Chinese soldiers, as well as their deaths.
THE BIGGER PICTURE
The main reason for all of this is a long-disputed border that stretches up to 2,100 miles. Because the border is covered in rivers, lakes, and snowcaps, there is a greater probability that the border will shift, increasing the likelihood that the two nations will come face to face.
When considering India and China as a whole, it is important to note that in addition to the imbalances that exist between the two, India and China also have strong economic ties and China is one of India's main trading partners.
Both nations have developed nuclear arsenals, and in 1962, they engaged in joint combat, with India suffering a humiliating loss. Political tensions between the two nations continue to this day and don't seem to be going anywhere.
Read More: https://asianatimes.com/india-china-border-dispute-face-off/