During his lecture at Cambridge Business School on Tuesday, Rahul Gandhi took a dig at the central government by saying how Indian democracy is facing attack on its basic structure at present. While also claiming how Pegasus software was used to spy on him and other opposition leaders. He said that he was warned by an intelligence officer about how he's been recorded and needs to be careful while using his phone.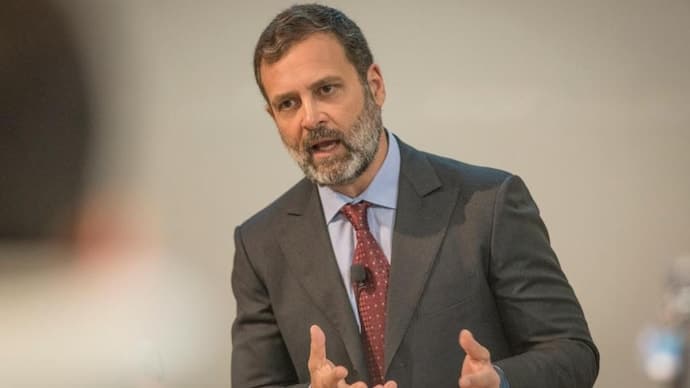 Table of Contents
The former president of Indian National Congress is a Cambridge alumni.
"Learning to listen in the 21st century" was the theme of the meet. Rahul commenced the speech with discussing how the emancipation of Indian parliament, judiciary and media is getting constrained by the ruling government.
He stated that Indian Constitution described India as a Union state, which requires conversation and negotiation to move forward, but those basic attributes which make India democratic are under threat by not giving that freedom. He narrated how he and the other opposition members of parliament got violently arrested many times for just "standing and talking" about certain issue in front of the Indian parliament.
He pointed out the attacks on minorities, media and said, "preserving and defending Indian democracy is more than just about India, it's actually about defending the democratic structure and democratic system on the planet." He talked about his Bharat Jodo Yatra specifically focusing on the yatra in Kashmir.
The Pegasus Controversy: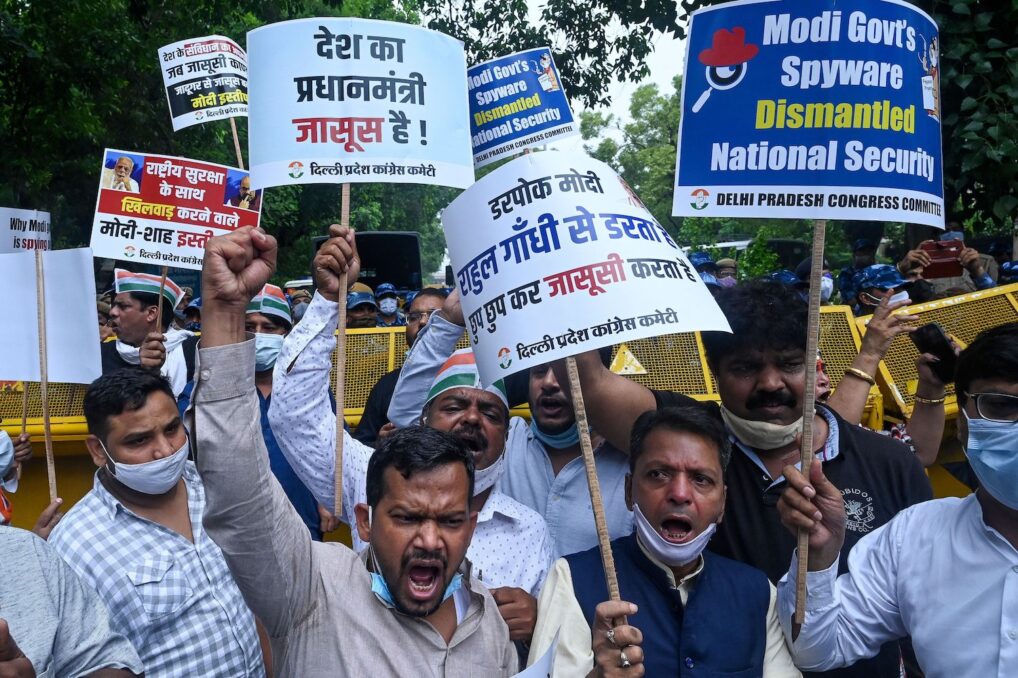 Pegasus is spying software invented by an Israeli technology which is capable of reading text messages, tracking calls, collecting passwords, location tracking, accessing user's camera as well as microphone.
In 2021, it was alleged by a global investigative project that government is using the Pegasus software to spy on 300 Indian citizens, which included opposition leaders, journalists, activists, election commissioners, and members of Central Bureau of Investigation (CBI).
The centre rejected the allegations and declined to initiate any further investigation on the matter saying that it is an international conspiracy to defame India and the central government.  Supreme Court on August 2022 submitted a report that they have discovered some malware in 5 of the 29 phones examined, but there were no absolute indication that the malware found was Pegasus. SC further commented that government didn't cooperate with the inquiry.
Many BJP ministers slammed the speech given by Gandhi by saying how he is again crying on the foreign soil and disrespecting India. On the Pegasus claims BJP's national spokesperson Shehzad Poonawalla called out the whole Gandhi family as serial offenders and questioned how someone whose own grandmother imposed an emergency could preach democracy.