Indian Judiciary is independent, the Indian judiciary cannot be forced to play the role of opposition parties, the Union minister claimed, said Mr. Rijiju.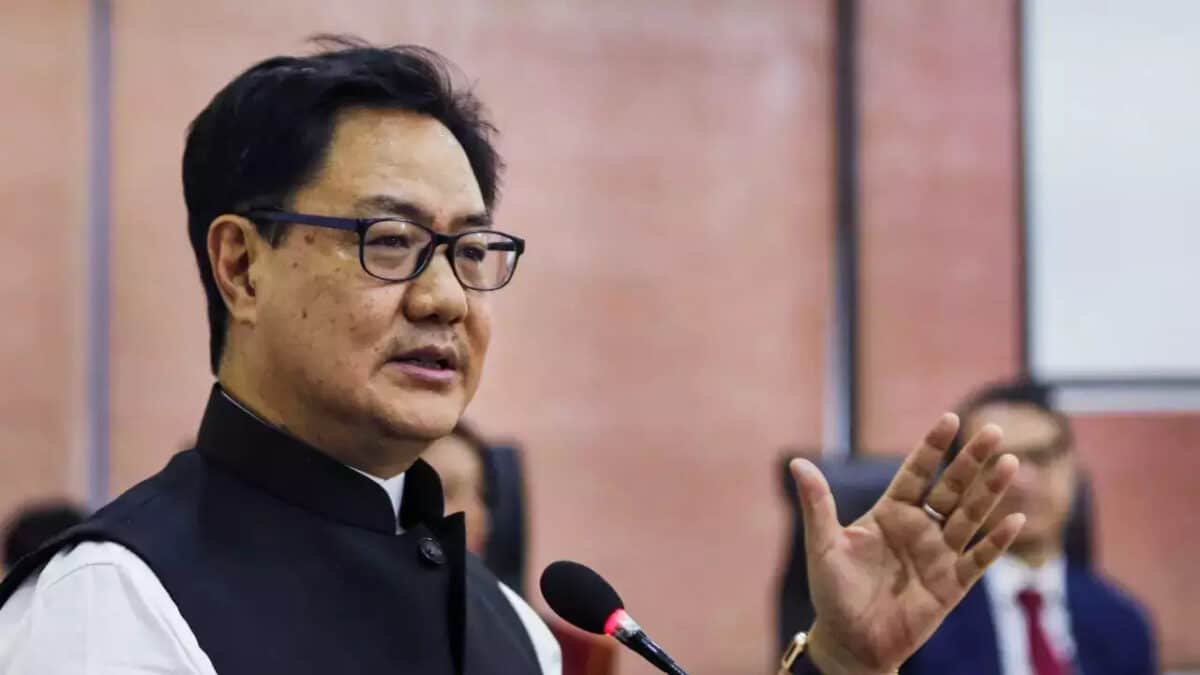 Kiren Rijiju remarks on Indian Judiciary
"We require stringent, binding rules to protect our nation's safety and security and to guarantee freedom."
"Indian Judiciary should be detached distant from different viewpoints of political parties. Defaming India and its democratic setup is impossible through any campaign, no matter how well-intentioned," said Mr. Kiren Rijiju.
Democratism is inherently part of who we are as Indians. In his address to the Central Government Law Officers Conference in Bhubaneswar on Saturday, Rijiju proudly declared, "We are the mother of democracy in the world."
Kiren Rijiju, Union Minister of Law and Justice, said on Sunday that the Indian Judiciary will never be compelled to play the opposition role.
As our democracy is based on the rule of law, the judicial system should be independent and free from political influences. An independent judicial system cannot be interfered with in any way by other government organizations, including the executive and legislature, that hinders it from performing its functions.
Judiciary has the responsibility of making its own decisions, but it must be free to do so. Keeping judges independent from anyone else's influence or supervision ensures that they can function effectively. They must be insulated from proper influences and supervision.
Several articles in the Constitution protect each judge and the entire judiciary from outside influence, he said, noting that outside forces should not interfere with the judicial system.
By fostering an environment in which the judicial system is encouraged to discharge its duties without external influence, he believes that it will be possible to guarantee the independence of the court system.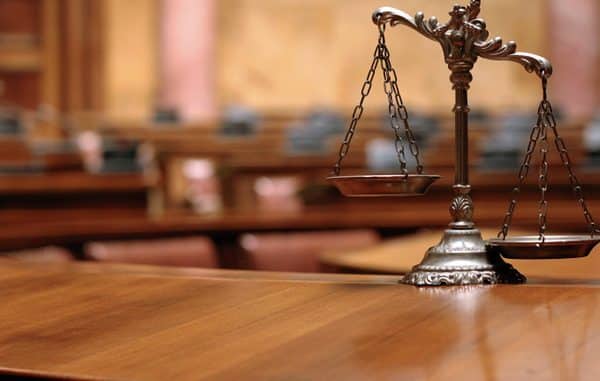 Some wish to make the judiciary into an opposition party. There will be no acceptance of this by the Indian judiciary. Despite these forceful attempts to turn the Indian judiciary into an opposition party, I can assure you that Indian Judiciary will resist these efforts. During his speech at the central government law officers' conference in Bhubaneshwar, the union minister of law and justice said that it could never happen.
He added that independence of the judiciary does not imply anti-government sentiments. Several groups are pushing for the judiciary to decide matters that belong to the executive branch, the minister claimed.
"Recently, I was part of an event that focused more on the government's attack on the Indian Judiciary rather than the main topic for which it was organized. would anyone be able to give an example of how our current government has disregarded the Indian judiciary? You can't and we won't,"  said Mr. Kiren Rijiju.
Kiren Rijiju expressed concerns on attacks on Judges
Further Union Minister also expressed his concerns over Social Media attacks against judges.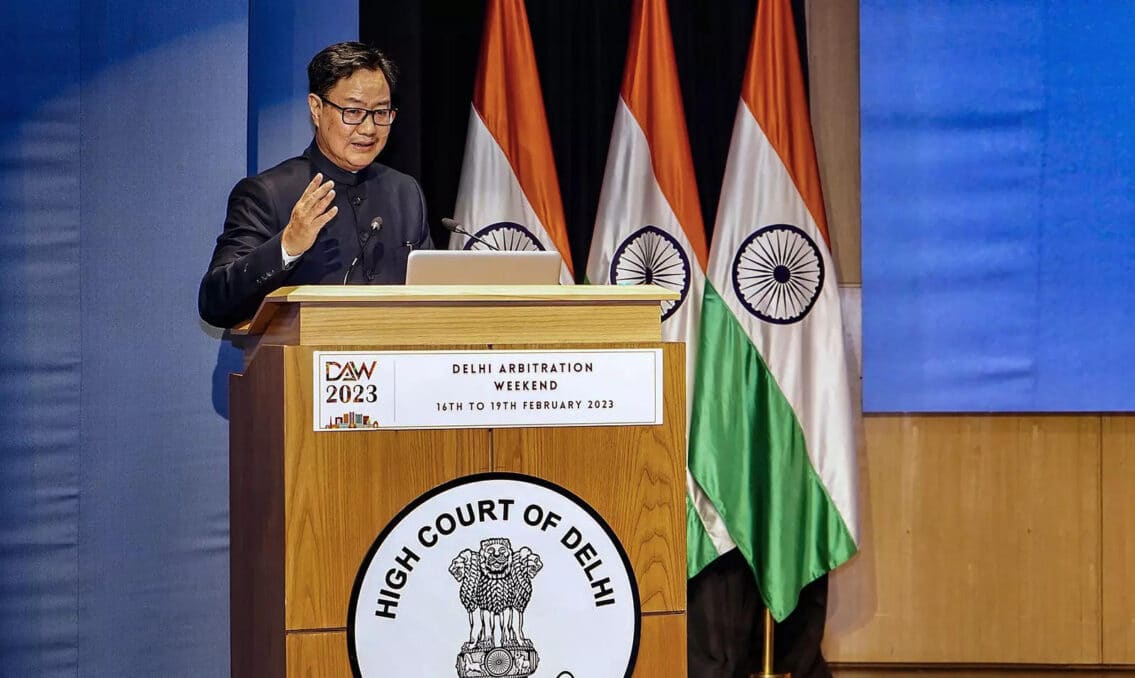 "In democracies, it is necessary to ask questions to the government. If a government is attacked or criticized, that is welcome. But instances such as abusing Judges, calling people names, and so on are unfortunate," added Union Law and Justice Minister.
The Indian Judiciary should be exempted from all criticism by the general public, as Union Minister of Law and Justice, it's my core desire to keep the Indian Judiciary detached from criticism and political agendas.
"The legal community and citizenry must oppose nefarious initiatives and campaigns that seek to defame the Indian judiciary and the Indian state", said Mr. Kiren Rijiju.
Correspondent reports that informing the gathering that the government has already repealed 1486 redundant laws the Law Minister disclosed that another 65 Acts are proposed to be repealed in the current Budget session of Parliament itself. Taking a dig at those who are trying to malign Indian democracy including the Indian judiciary, Mr Rijiju said the county's judiciary will never play the role of an Opposition party to serve the ulterior motives of such people.
Stating the Government's commitment to uphold the Rule of Law, the Mnister hailed the wisdom of Indian judges, in particular and of the Indian judiciary in general. Judge of Supreme Court justice P V Nagarathna, Chief Justice of Orissa High Court Dr justice S Muralidharan also spoke on the occasion which was attended by a host of other dignitaries and legal luminaries.