India's largest Pet-fed festival and Limca world record holder for "Biggest dog Carnival" is back with its yearly editions, this December in Delhi on 17-18 with bigger and greener versions of it. The motto of this fest mainly focuses on merrier time for pets and pet parents showing selfless love.
About the owner of a pet fest
Akshay Gupta (25) founded Pet Fed in 2014. Pet owners and pet-friendly people didn't have a place to commemorate their relationship with their furry friends in a society where we tend to appreciate even the tiniest of things that bring us joy and happiness. His study revealed that there were no events for pets in India, despite his desire to scale things, curate and magnify unorthodox ideas into reality. The success of similar events in Western countries increased his confidence in starting one in India, and thus Pet Fed was born.
About the pet-fed festival
A variety of adorable and exciting events are held at Pet Fed, a three-acre festival area, including police dog competitions linked to the Indian Armed Forces, an international cat show, a fashion show for pets, Pets got talent and more.
To assist visitors in making better choices for their four-legged friends, over 400 products and services from the Indian and international pet care industries will be on display. These include a dedicated play area for cats and dogs, respectively, and a separate agility ring for additional activities. Attending the festival is also welcome for those who want to join Pet Fed but do not own any pets.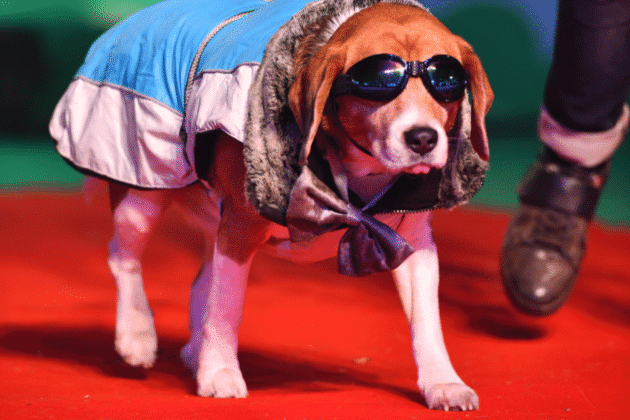 Some happy words on pet-fed by founder and Bollywood celeb Dino Morea
Akshay Gupta, the creator of Pet Fed, spoke at the event and said, "We are pleased to be back after two years, the pandemic had taken a toll on everyone. During this time, many people turned to pets for company and comfort, and adoptions experienced a huge surge. This year, Pet Fed wants to rejoice with the parents, help our furry friends, and welcome new members to our tiny neighbourhood.
"This is how we say "thank you" for everything they've done for us, and we want them to have fun." We want them to have a good time. In addition to being a festival, Pet Fed serves as a hub of entertainment and information for both pet owners and their animals. Additionally, it serves as a forum for connecting pet owners with emerging developments in the pet sector ".
"All It takes is just a little time and effort out of their everyday routines and spend few hours with their dogs since they have an emotional tie with them." the significance of appreciating and valuing love, loyalty, and the maximum satisfaction we receive from them".