India Covid Live: According to data updated at 8 am, the number of deaths caused by the virus rose to 5,28,778 with 24 fatalities, including 12 deaths that Kerala reconciled.
India recorded 2,797 new COVID-19 infections on Saturday, bringing the country's total to 4,46,09,257; however, after 122 days, the number of active cases has fallen below 30,000.
According to data updated at 8 am, the number of cases of the viral sickness increased to 5,28,778 with 24 fatalities, including 12 deaths that Kerala reconciled.
In India, there are 29,251 active COVID-19 cases, or 0.07 percent of all infections. According to the ministry, the national recovery rate has improved to 98.75%.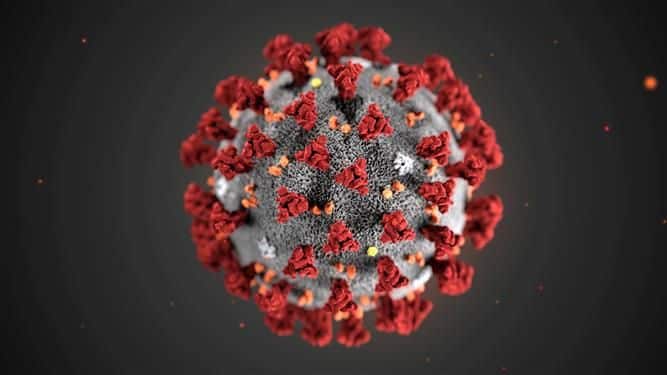 Updates as per States in India:
West Bengal Records 1 Death and 69 New Covid Cases
A state health department bulletin states that West Bengal on Thursday reported 69 additional Covid-19 positive cases, bringing the total to 21,15,295 cases.The overall number of fatalities increased to 21,512 as one individual perished from the viral illness.
With 318 recoveries during the day, altogether 20,91,584 people have been cured of coronavirus in the state, the bulletin said.There are now 2199 cases active in West Bengal, of which 79 are being treated in hospitals. The daily positive rate was 1.72 percent.Since Wednesday, 4,008 samples have been examined for Covid-19, bringing the overall tally to 2,65,39,432.On October 5, 92 new Covid-19 cases in total were reported.
There are 404 new COVID-19 cases in Tamil Nadu.
The Health Department reported that on Thursday, Tamil Nadu recorded 404 new COVID-19 infections, bringing the total to 35,85,831; however, there were no new fatalities, meaning that the death toll remained at 38,047.
A notice here stated that recoveries outnumbered new cases, with 504 people beating the illness in the past day totaling 35,42,712 and leaving 5,072 active infections.
With 91 new instances, Chennai came in front, followed by Chenhttps://chengalpattu.nic.in/galpet with 35. The remaining cases were dispersed around the districts. A total of 18 districts reported less than ten new cases, while Dharmapuri and Theni each had none.
With 2,318 active infections and a total of 7,91,088 coronavirus cases, Chennai, the state capital, leads the districts.
In the last 24 hours, 13,028 samples in total were tested, pushing the last 24 hours saw a total of 13,028 samples analysed, bringing the total number of tests to 6,95,06,042 overall, according to the bulletin.
36 New Coronavirus Cases and 2 Deaths are Recorded in Chhattisgarh
The state of Chhattisgarh reported 36 COVID-19 cases on Thursday with a positive rate of 0.83 percent, bringing the total to 11,76,533 while the death toll rose by two to 14,137, according to an official. After 71 patients were released during the day, leaving 290 active cases in the state, the recovery count was 11,62,106, he said.
"Rajnandgaon came in second with five cases, trailing Raipur with seven. From 17 districts, there were no coronavirus cases recorded. 4,327 samples were evaluated during the day, bringing the total number of tests to 1,86,60,533 ",he added.
Delhi records 57 cases of COVID
The city health department here released data showing that Delhi recorded 57 new Covid cases on Thursday, with a positive rate of 2.19 percent.
According to the department's most recent bulletin, no mortality associated with Covid was reported. With the additional cases, Delhi's COVID-19 total has increased to 20,03,803 but the death toll has remained constant at 26,503, according to the statement.
According to the report, the additional cases were found in 2,606 tests that were performed the day before. On Wednesday, Delhi recorded 96 Covid cases with a positive rate of 1.42%. There are now 328 COVID-19 cases open in Delhi. According to the newsletter, a total of 244 patients are being treated at home.42 of the 8,857 beds set aside at various municipal hospitals for COVID-19 patients are occupied, according to the report. Delhi has 44 confinement zones, it was added.
Therefore, along with the mentioned states including the states of Maharashtra,Pondicherry,Odisha,and Mumbai have the rise in number of covid cases.Today, India recorded 2,529 new coronavirus cases, bringing the total number of infections nationwide to 4,46,04,463, while the number of fatalities increased to 5,28,745, according to the government.
Read More:-Union health minister holds COVID meeting as cases surge