The Internet introduced the phenomenon of digital marketing. When it became more manageable, it started to influence buying and selling decisions of consumers. Moreover, with mediums like Instagram, Facebook, Youtube, and Twitter, consumers could share their experiences with products or services.
As a result, businesses have had to change their way of marketing. Thereon, the role of influencers came into the marketing domain on a broader aspect. 
The growing involvement of audiences in social media helped influencer marketing become a dominant force in digital marketing. It became a tool for businesses to supply consumers' current demands as it helps provide reviews and suggestions. 
Keep reading this blog to learn how influencers help decision-making and impact businesses and individuals.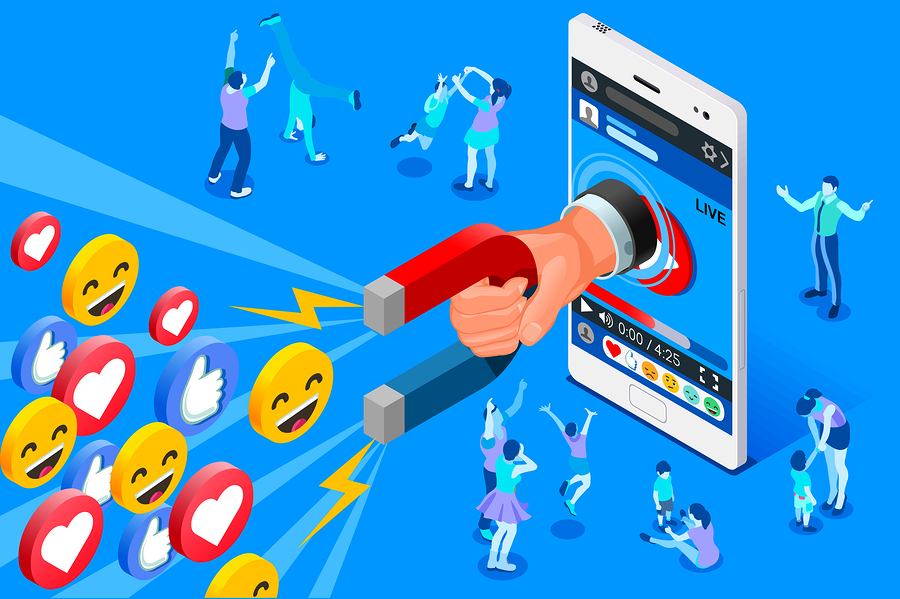 Table of contents
How Is Influencer Marketing Helpful?

Role of influencers in the decision-making process 
Interpersonal or unilateral relationship between the influencers and followers 

Strong customer-brand relationship 

Influencers' character

Opinions matter 

What sells is sold 
Conclusion 
How Is Influencer Marketing Helpful? 
Today's market heavily relies on word of mouth, consumers sharing distinguished experiences, and experts' opinions. Influencer marketing can be an effective way to promote products or services considering these aspects. Also, consumers tend to choose things that are on display. For example, what happens when you see a product trending on social media? It probably prompts you to buy it! 
In this digital era, traditional forms of marketing lack these abilities compared to influencer marketing. Influencer marketing helps gain visibility and a better engagement rate. It provides positive word of mouth for brands, enhances trust, enriches content, and strong reviews. 
Role of influencers in the decision-making process 
An influencer is someone who is generally an expert in their profession and can influence peoples' choices. Influencers' choices affect marketing behavior as today's generation primarily reacts to social media trends. 
In today's sphere of marketing, influencer marketing plays a vital role in influencing consumers' buying or decision-making process. Below are the points on how influencers help in the decision-making process: 
1. Interpersonal or unilateral relationship between the followers and influencers 
People follow an influencer because they are experts in their fields. Also, followers admire specific influencers' qualities and want to inculcate those habits in themselves. In this process, followers create a type of relationship with influencers. After that, followers tend to choose things from influencers' lifestyles. This way, influencer marketing plays a pivotal role in the decision-making process of the audiences. 
2. Strong customer-brand relationship 
Influencer marketing deals with the interaction of influencers with their followers on a personal or public note. Once a prospect converts to a customer through influencer marketing, the brand puts in efforts to retain the consumer and build a long-lasting relationship with them. 
3. Influencers' character
Generally, influencers have desirable characteristics, and people admire their attributes. And who doesn't want to listen to someone with a great personality? Therefore, people tend to choose the products they use to achieve the character projected by the influencer while marketing the products/services. 
The audience heavily relies on influencers for their choices of products and services. According to a survey, influencers' promotion of beauty or fashion products sells more than traditional marketing. 
4. Opinions matter
In this age of globalization, there are several brands to choose from for a given product. Therefore, it requires a solid and expert opinion for prospects to choose any particular product or service. Here, influencers' expertise serves the purpose as they provide reliable ideas or arguments to select a product or service. 
5. What sells is sold 
Yes! You heard it right; what sells is sold. Social media has put consumption behavior on display. Usually, people buy what they see or hear is trending. People like to go with the masses as it is a safe choice and reduces the risk associated with the purchase. 
Conclusion 
In this age of digitalization, influencer marketing helps people on various levels. For example, it impacts consumers' choices; it also influences the audience on selling-buying decisions or decision-making processes. 
Influencers play multiple roles in the decision-making process. One of the most contrasting factors is that people buy what they see trending. Influencer marketing can regulate this behavior easily as it is done with social media with higher involvement than any other platform.
---
Read More: Benefits Of Influencer Marketing And Types of Influencers
---