Naftali Bennett and his family's security was increased after he got a letter of a death threat.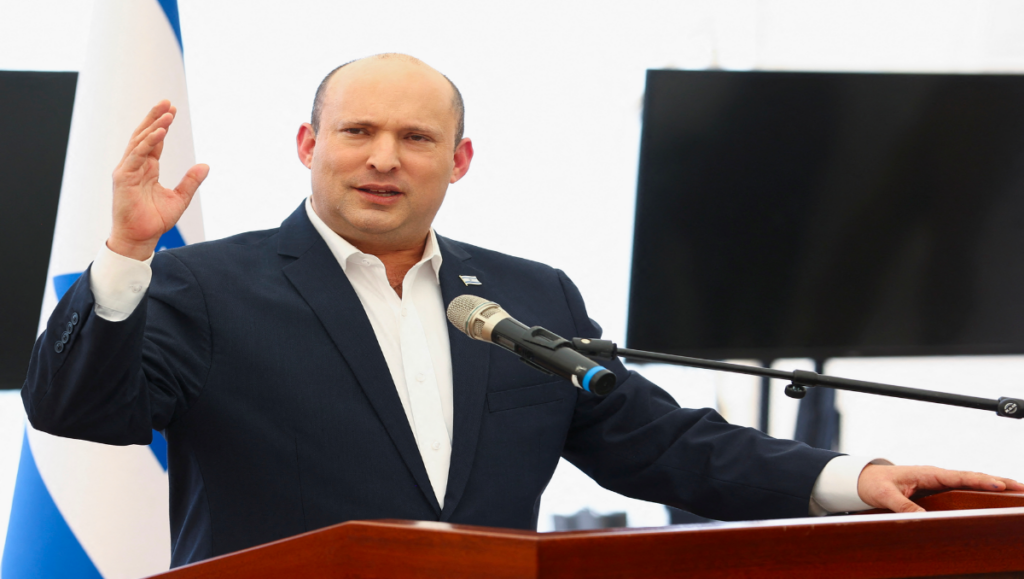 Naftali Bennett, Israel's Prime Minister, received a letter that had a death threat in it. The letter also had a bullet in it. The Israeli government has increased the security around the Prime Minister and his family after the incident. 
Shin Bet, Israel's internal security and police agency, launched an investigation into the incident. The death threat to the Prime Minister and his family was written in a letter delivered on 26 April. 
The Prime Minister's office issued a statement saying, "Following a letter with a death threat and a live bullet inside that was addressed to the Prime Minister and his family, security officials in the Prime Minister's Office have decided to reinforce the security of the unit responsible for protecting Prime Minister Bennett's family." 
Ha'aretz, an Israeli newspaper, stated that the letter was delivered to the former office of the Prime Minister's wife Gilat Bennett. The former office informed the family of the letter and passed it on to them. 
Reports state the letter also threatened to harm the Prime Minister's 16 years old son, Yoni. It is the act of attaching bullets with the letter that made the police concerned and look at this case more seriously as compared to previous death threats. 
Bennett responded on his social media by writing, "A political argument, no matter how deep it is, should not come to violence, thuggery and death threats, we have to do everything, as leaders and as citizens who care about their future and the future of their children in this country, so that such phenomena simply do not exist. We are all people." 
Bennett also asked to focus less on political discourse ahead of Israel's Independence Day next week. Recently there has been an increase in clashes and terror attacks around Jerusalem and Al -the Aqsa Mosque region. The tensions have increased between various opposing factions. Naftali Bennett had drawn the anger of right-wing groups by aligning with groups of opposing ideology. 
---
Published By – Chirag Agrawal
Edited By – Architha Menon M