A 5.6-magnitude earthquake struck just off the Italian coast near the resort of Rimini, causing damage in Central Italy and the Balkans.
Houses on the Adriatic coast shook for several seconds. Minor injuries have been reported, but no serious casualties have been reported.
Schools in the Marche Central region have been closed, and many trains have been canceled in Ancona due to track damage, according to officials.
The Italian authorities have reported that the earthquake was 8 km deep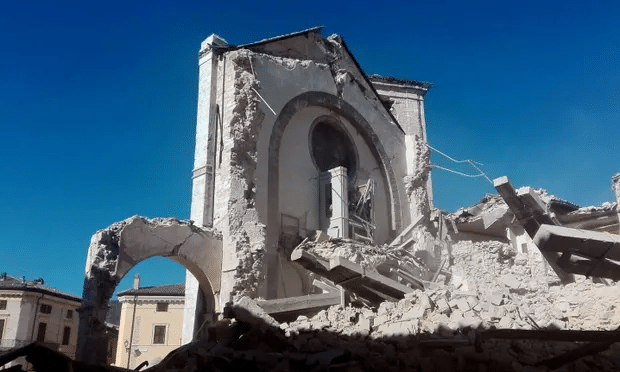 It was also felt in regions like Rome and Western Bologna in the northeast of the country and in other countries like Slovenia, Croatia, and Bosnia and Herzegovina across the Adriatic coast.
The first and strongest tremor hit at 7:07 a.m. local time (around 11:10 a.m.) and was followed by smaller tremors.
The tremors caused damage in the city of Ancona and its railway station, where many civilians rushed into the streets as they panicked. Many trains from Ancona to Rome have been canceled, according to Italian media reports.
One of the residents of the coastal city of Fano, between Rimini and Ancona, told the Italian news agency Ansa that everything was shaking very violently and that she felt dreadful, and many people ran into the streets for safety.
The local Italian TV channel in Fanco captured the earthquake on tape as it happened.
Despite being hit by a 5.6 Richter scale earthquake, the officials and the Italian fire department said that they received no calls for rescue, despite the alarm.
The region of Central Italy is one of the most susceptible areas to earthquakes. In 2016, the region was hit by an earthquake that measured 6.2 on the Richter scale and killed 299 people in the scenic mountain village of Amatrice.