A terrible accident happened in Mohali, Punjab.
The video of the incident has been released. A giant wheel joyride was seen suddenly collapsing in a fairground. A round disc was attached to a long rod. The disc was spinning. It suddenly collapsed. Several people were reportedly injured in the incident.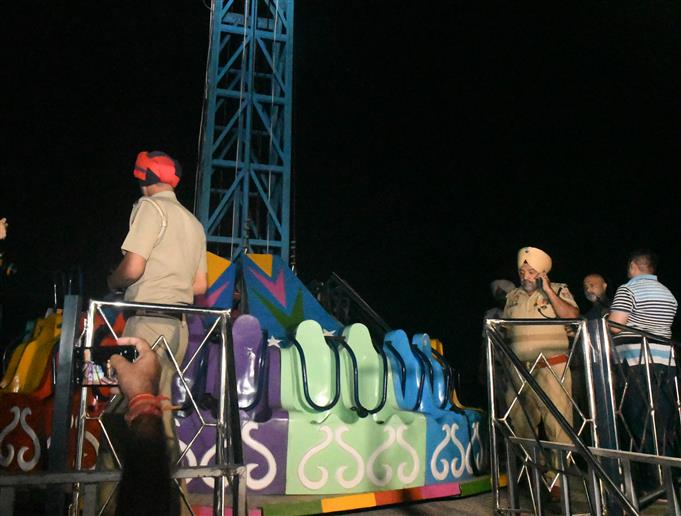 Highlights:-
• Terrible accident happened in Mohali, Punjab.
• A giant joyride collapse from 50 feet.
• Many people have been injured.
This swing has collapsed from a height of 50 feet. The video has already gone viral on Twitter and Instagram and other social media. It was seen that a long rod had penetrated a disc. This swing looks a little different. The disc began to spin. Then suddenly it fell from 50 feet and collapsed. It is known that this accident took place in Mohali, Punjab. Several people, including children and women, were reportedly injured in the accident.
Even before this, there have been incidents of swings breaking in fair grounds or sports parks or fields in many places. Those who bring these swings or joyrides are repeatedly warned. But despite all this, the gaps in safety and security are clear. Punjab Police are currently looking for the cause of the accident. The cause of the joyride collapse is being investigated. It is also kept in mind whether there was any defect in the swing.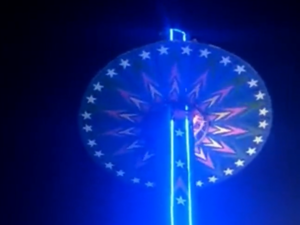 The disc-like joyride was dropped from such a height that several onlookers jumped out of their chairs practically into thin air, the video showed. The injured have been taken to a local hospital. The ground where the fair was held in Mohali, Punjab has been closed for the time being. The police have started investigating the accident. No casualty has been reported yet in this accident. No exact reason is yet known as to how the swing collapsed from such a height. As seen in the viral video on social media, the swing suddenly collapsed causing panic among the people nearby. Panic was created among those who came to the fair. He ran away wherever he could.
A day after the joyride crashed, it was reported that the ride's hydraulic cable had broken causing the crash. There were 35 people on the bike at the time of the incident. After this incident, the fair was declared closed on Monday.
DSP Harsimran Singh Bal said preliminary investigations revealed that the ride crashed after a hydraulic cable broke. According to sources, the employees operating the ride came to know that the hydraulic cable was worn at 4.15 pm, but did not repair it thinking they would do it later.
An employee conducting the ride said, "We found the hydraulic cable worn and we thought we would repair it after 10 pm. We never thought it would break. Being a Sunday, the crowd was high and there were 35 people on the ride. Even though the ride slowed down, we thought we'd handle it."
Also Read: DSGMC and SPCG in Race to Stop Religious Conversions