Nysa Devgan, daughter of Ajay Devgan and Kajol, was shown in a video giving a speech at an occasion, in response, some Twitter users claimed that she was having difficulty speaking in Hindi.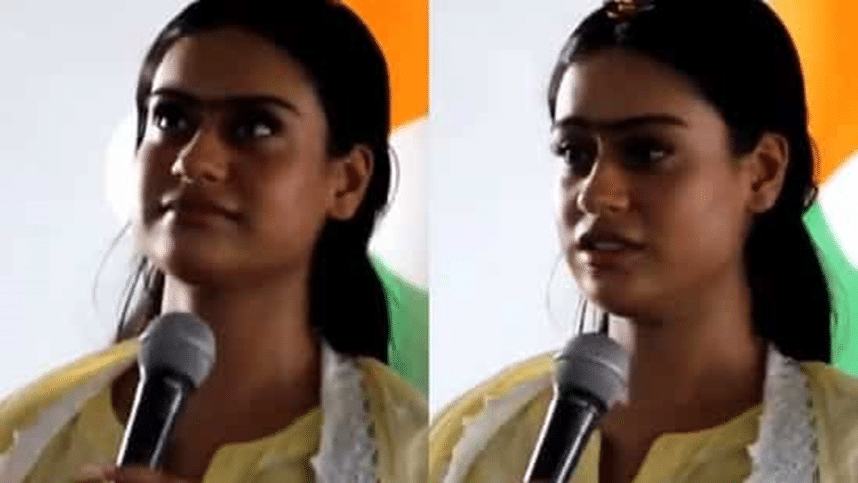 Kajol and Ajay Devgan's daughter Nysa is the new target of trolls
Nysa Devgan, daughter of Ajay Devgan and Kajol, recently joined her father at an event organized by Ajay's NY Foundations. Nysa apparently met with around 200 students in rural Ahmednagar, Maharashtra, while launching digital libraries, distributing books, and attending the event. While she delivered a speech in Hindi, she also attempted to motivate the children with her remarks. Several people on Twitter are pointing out that Nysa struggled while she spoke in Hindi in a video of her address.
Nysa Devgan was wearing a yellow salwar suit in the video. With little makeup and a tiny bindi, she chose a straightforward appearance. "Mujhe padhna bohot bohot pasand hai," she said to the audience of students. It's a bohot pasand for my maa right now. Main has eaten 2-3 kitab padthi thi. Aap ko dekh ke toh… aap ko… (I adore books. That even won over my mother. Every day, I used to read two to three books. I feel… when I look at you."
"Aap ko padhete huye dekh ke jo mujhe itna pasand hai, mujhe aur bhi khushi hai. I'm even happier to see you learning, Aap kabhi padna bandh mat karo. Don't stop reading)," she concluded her sentence after several pauses.
It goes without saying that the video rapidly gained notice after being uploaded on social media, and Reddit users began mocking Nysa for her Hindi pronunciation.
One user wrote, "I think most of the Nepos from the current generation struggle to speak even basic Hindi because the language always seemed inferior to them. I am not surprised".
One another user wrote, "Gosh this is so embarrassing. Her communication skills are garbage".
This is too funny and embarrassing, someone else added. (And it's not intended that way.) Why are Kajol and Ajay subjecting their child to this? Are they being cruel? She comes off as unprepared. Is this how they would handle difficulties in the real world? Will this aid in her preparation? She was able to respond in English. Does she not speak Hindi, a different person remarked. Even Katrina Kaif could speak Hindi during her early years more fluently than she could, according to the saying "Bhai aise bol rahi jaise Katrina Kaif beginning mein bhi nahi bolti thi."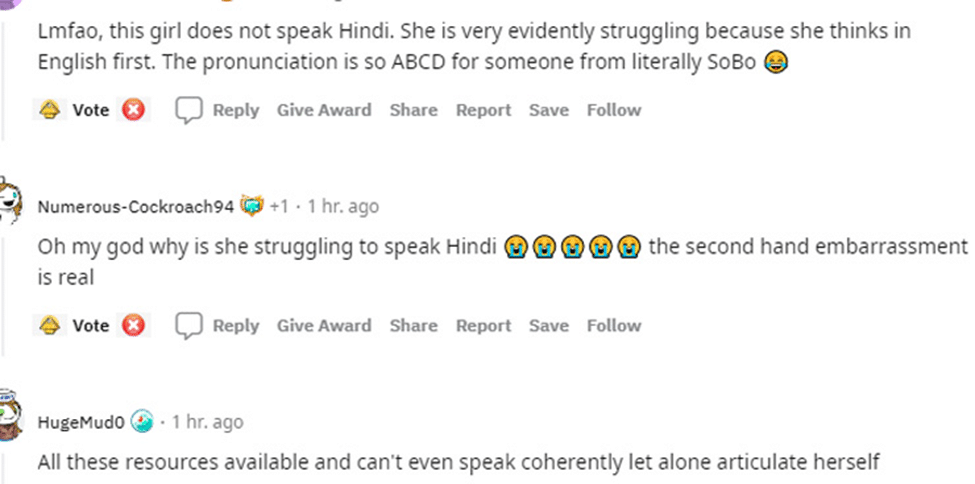 ---
Read More Such Articles
---
Hera Pheri Trio Returns To Screen, Shooting Begins
Hansika Motwani Discloses the Reason for Taking 7 – 8 Years to Say Yes to Sohael Khaturiya after STR
Energetic Ranveer Singh's rap at the NBA games 2023 has the internet in stitches.