Kangana Ranaut wrapped the acting schedule for her highly-anticipated film 'Emergency' on January 21. She is all set to play India's first and only women PM I ndira Gandhi , the film is also reportedly directed by her.

After wrapping the filming for 'Emergency' as an actor, the 35-year-old shared on Instagram that a 'tremendously glorious phase' of her life was over.

As she revealed in her post, the journey was not easy. In her caption, she penned, "Today, as I finish my performance in Emergency as an actress, a remarkably magnificent period of my life comes to an end. I may have appeared to breeze through it, but that is far from the truth."
Ranaut described the challenges she faced in order to finish the film's acting schedule, including having to mortgage all of her possessions. She also mentioned how, following a dengue diagnosis during the first schedule of the Indira Gandhi biography, she was forced to continue shooting despite dangerously low blood cell counts. "During the filming, my character as an individual has been brutally challenged," she remarked.
Even though she frequently expressed her emotions on social media, she kept it a secret that she was going through such a difficult time because she didn't want her well-wishers to worry about her.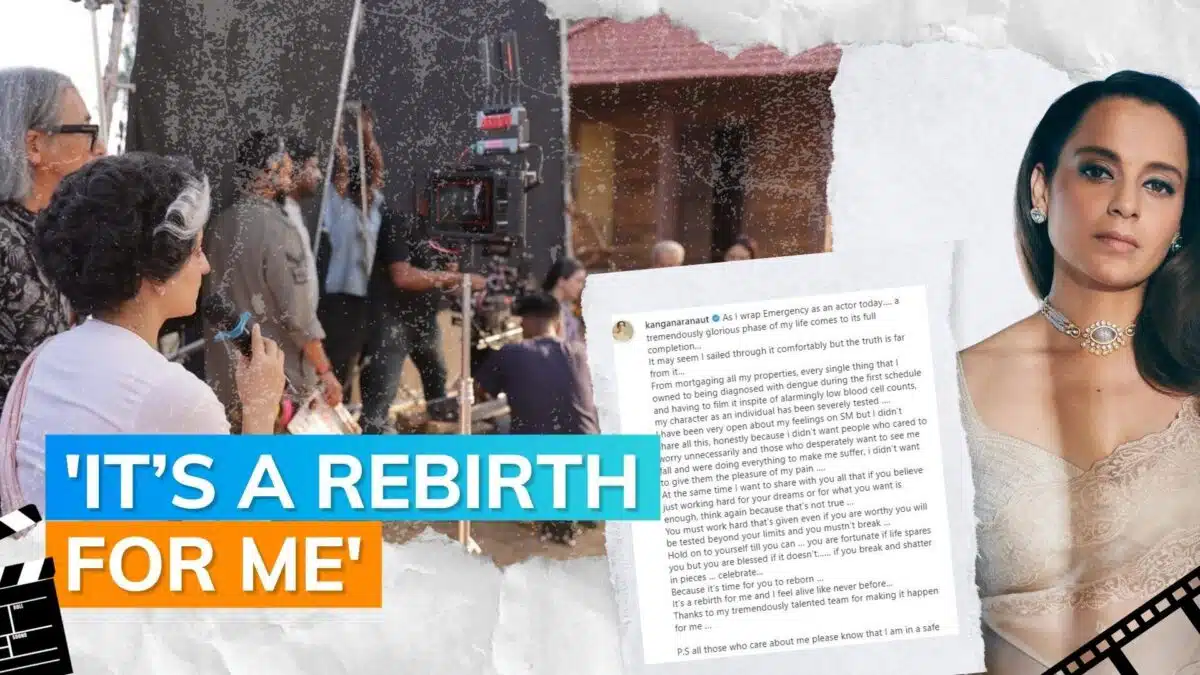 Ranaut used this difficult time to teach her 9.4 million Instagram followers that working hard isn't enough to achieve one's objectives. That you must work hard is obvious.
Even if you are deserving, you will be put to the absolute test, and you must not falter. As long as you can, hold on to yourself. If life spares you, you are fortunate; if not, you are blessed. If you crumble and split into fragments, rejoice. Because the time has come for your rebirth… It's a new beginning for me, and I feel more alive than ever. I'm grateful to my incredibly skilled staff for making it possible for me "She revealed.
In the end, the actress said that she was now in a secure place and that, if she hadn't been, she wouldn't have disclosed any of this. She closed her statement by saying, "Please don't worry, I simply need your blessings and love."
In only four hours, her post received more than 107K likes.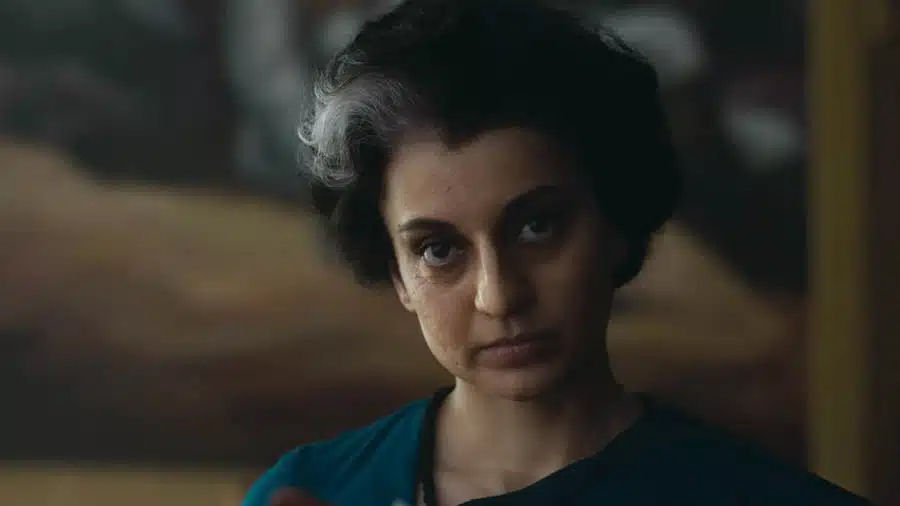 Kangana Ranaut Praised Bravery,
Anupam Kher, Ranaut's co-star, praised the actress for her bravery and honesty in the comments section.
"Your remark here was incredibly encouraging and touched my heart deeply. My grandpa once said to me in a letter, "Bheega hua aadmi baarish se nahi darta (a wet guy isn't frightened of rain)!" before I started working in the film industry. You can do no wrong. Your greatest asset is how brutally honest you are with yourself. Carry on! always with love and prayers, "His remarks read.
Kher will play Lok Nayak JayaPrakash Narayan, who is renowned for organising the resistance against Gandhi in the middle of the 1970s.
A thumbs-up emoji was also delivered to Ranaut by her 'Emergency' co-star Mahima Chaudhry, whose breast cancer has been in remission for five years. She stated in the comments, "And that's how you do it."
In his article, Chaudhry will take on the persona of Pupul Jayakar, a close friend and confidant of Gandhi and the author of "Indira Gandhi: A Biography."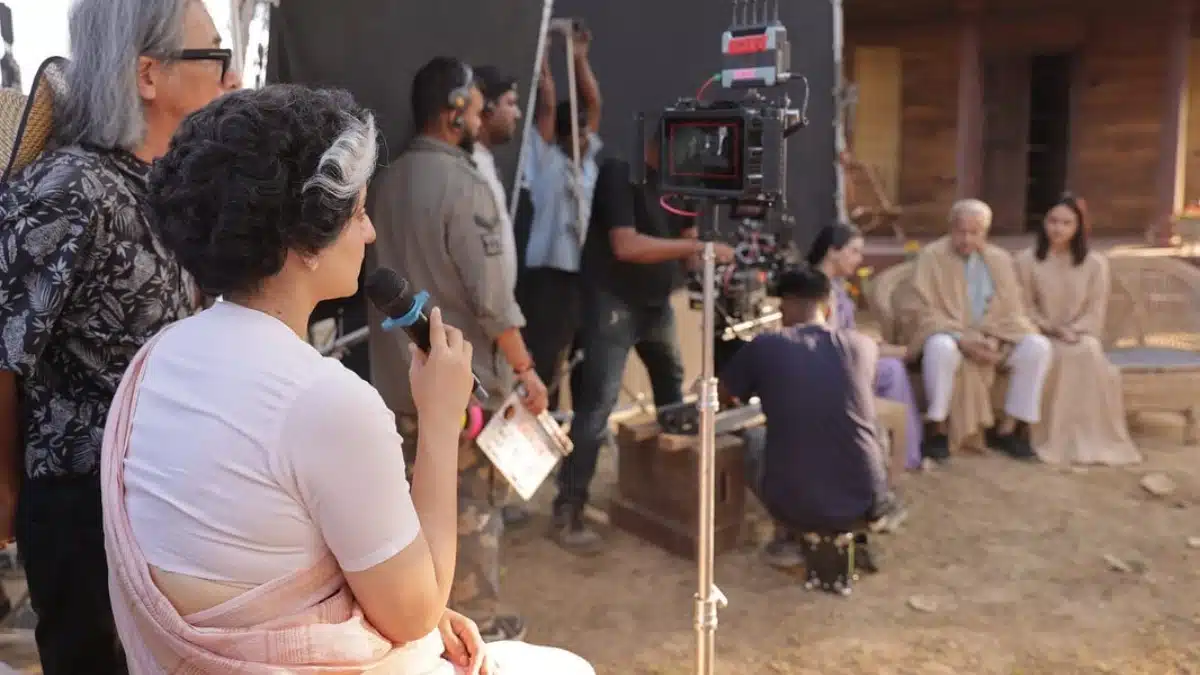 Vishak Nair, Satish Kaushik, Milind Soman, and Shreyas Talpade all had significant parts in the Ranaut-directed movie. In the movie, Talpade will portray Atal Bihari Vajpayee, who received the Bharat Ratna award, while Nair will portray Sanjay Gandhi.
Sonam will make a comeback to the big screen as Sam Manekshaw, the Indian Army's Chief of Army Staff during the Indo-Pakistani War of 1971.
Along with "Emergency," Ranaut also has "Tejas" by Sarwesh Mewara in her repertoire. She will be seen playing the part of a pilot with the Indian Air Force. The Incarnation: Sita, a different movie, is also under production.