On Monday (August 14), North Korean state media KCNA reported that leader Kim Jong Un had instructed authorities to enhance the manufacturing of missiles and artillery shells, aiming to bolster the nation's preparedness for potential conflict.
The report highlighted Kim's aspiration to attain "overwhelming military power."
Reportedly, the North Korean Leader visited crucial munitions factories responsible for producing tactical missiles, missile launch platforms, armoured vehicles, and artillery shells on Friday and Saturday. During this visit, he issued the directives.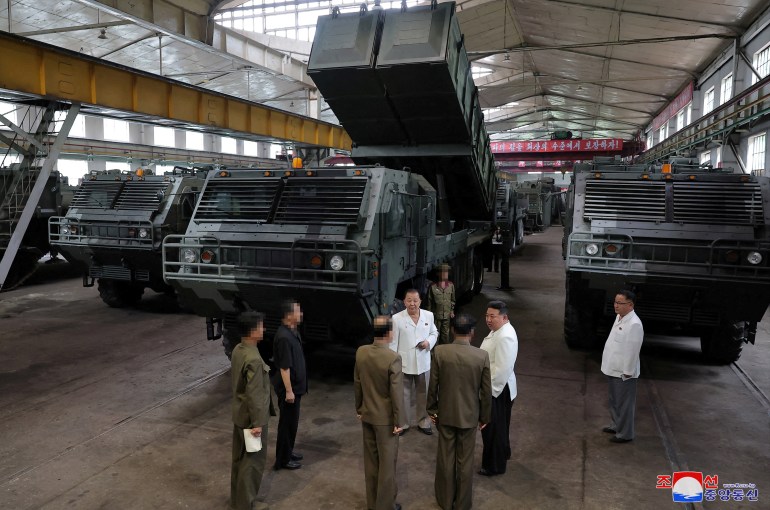 Coinciding with the impending annual military exercises scheduled by the United States and South Korea, Kim conducted an on-site inspection and mandated the large-scale production of weapons. Such inspections have become frequent in recent weeks, as Pyongyang perceives these joint military drills as rehearsals for potential warfare.
In the words of the state media, the leader remarked, "The extent of our war preparedness hinges on the advancement of the munitions industry, and the factory bears immense responsibility in expediting our military's readiness for war."
The report documented Kim's examination and operation of a new combat armoured vehicle designed for utility purposes at various plants. He also commended the recent advancements in upgrading production lines for rounds used in large-calibre multiple rocket launchers.
Kim expressed a "pressing necessity" to "dramatically escalate" the production of such rockets, with the aim of reinforcing frontline artillery units.
The leader emphasized, "Our armed forces must absolutely secure unmatched military might and robust preparedness to effectively manage any potential conflict at any given time. This approach will dissuade the enemy from resorting to force, as any such attempt would result in their complete annihilation."
Escalating Tensions: Ulchi Freedom Guardian Exercises Ahead
In the upcoming weeks, the South Korean and US militaries are preparing to conduct the Ulchi Freedom Guardian summer exercises. However, North Korea vehemently opposes these drills, labelling them as a practice for a potential nuclear conflict.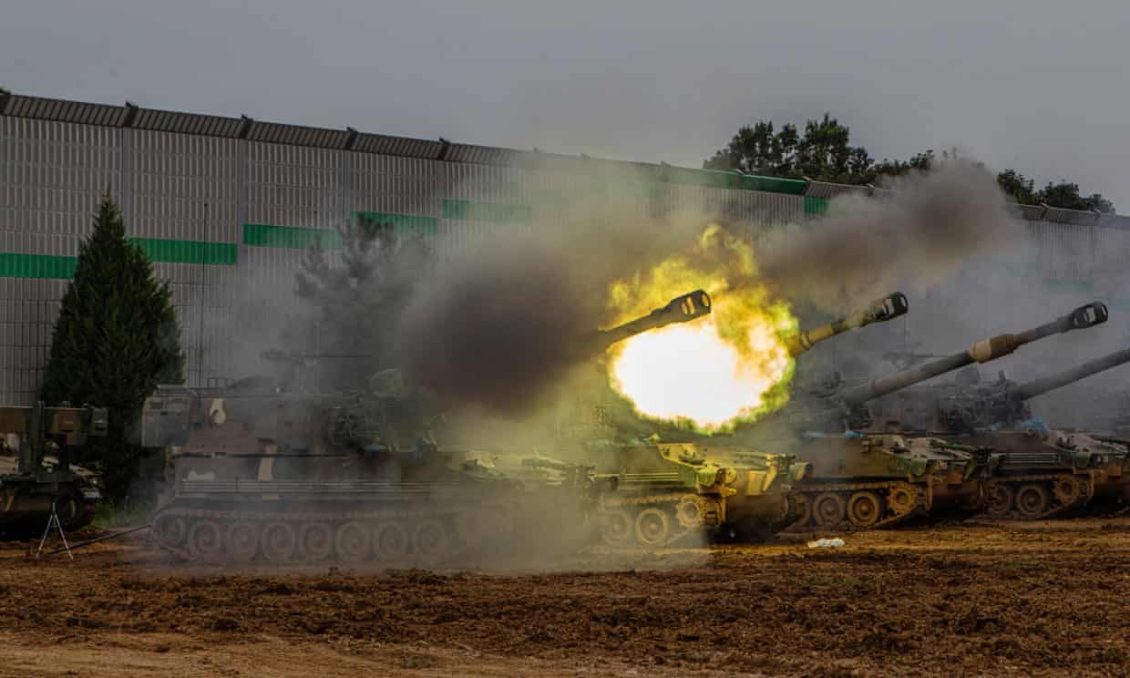 Originating in 1976, the Ulchi Freedom Guardian exercises have become an annual event taking place in August or September. The term 'Ulchi' is attributed to Eulji Mundeok, a prominent Korean general who served as the Commander-In-Chief of Goguryeo's army.
Amidst these exercises, allegations have arisen that North Korea provided weaponry, including artillery shells, shoulder-fired rockets, and missiles, to Russia for its involvement in the conflict in Ukraine.
Kim's Strategic Moves Amid Geopolitical Tensions
Following the breakdown of high-stakes diplomacy with former US President Donald Trump in 2019, North Korean leader Kim Jong Un has been actively expanding his nuclear and missile arsenals.
This endeavour gained momentum from the beginning of 2022, marked by over 100 missile tests, many of which were positioned as warnings to the US and South Korea against their joint military training exercises.
As the US and South Korea gear up for their summer military drills this month, North Korea's potential for further weapons tests looms. Labelling these joint exercises as rehearsals for an invasion, North Korea's stance contradicts the allies' assurances of non-aggression.
Amid these developments, recent reports indicate Russian Defense Minister Sergei Shoigu engaged in discussions about heightened munitions sales during his visit to Pyongyang.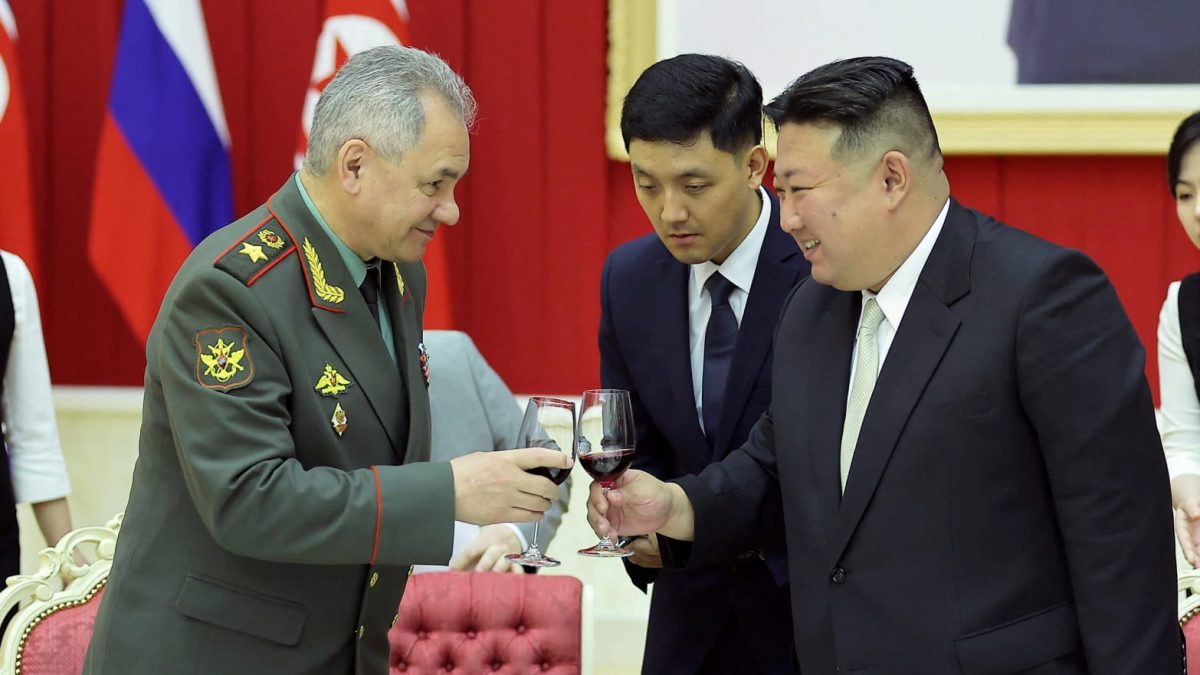 While North Korea refutes allegations of shipping artillery shells and ammunition to Russia, it has publicly aligned itself with Russia's position in the Ukraine conflict and hinted at aiding in the reconstruction of Russian-occupied territories.
In response to pressure campaigns concerning its nuclear program and pandemic-induced economic challenges, Kim Jong Un is actively seeking to strengthen ties with China and Russia, effectively recalibrating North Korea's geopolitical position.