Amidst speculations of a budding romance between reality TV icon Kim Kardashian and NFL star Odell Beckham Jr., we delve into the details surrounding their connection. From their alleged meeting at the Ritz-Carlton to Odell's background in American football, here are five essential insights about the man in the spotlight.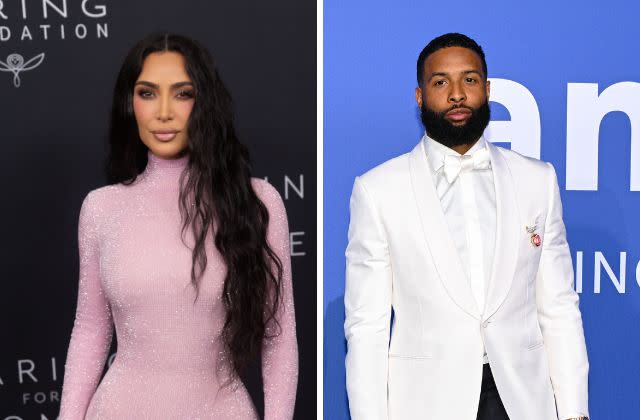 The rumor mill is abuzz with whispers of a possible romance between Kim Kardashian, the Skims founder and NFL sensation Odell Beckham Jr. Their alleged connection, first sparked in May 2023, has sent the tabloids into a frenzy, adding another layer to Kim K's dating history. While the details of their relationship remain shrouded in mystery, here are five crucial things to know about Odell Beckham Jr.
Highlights
Meeting at the Ritz-Carlton
The flames of speculation were first ignited in May 2023 when a gossip blog reported a sighting of Kim Kardashian and Odell Beckham Jr. together at the luxurious Ritz-Carlton hotel. This initial spark set tongues wagging, as fans and onlookers alike wondered about the nature of their connection. While initial sightings can often be misleading, it's undeniable that their meeting raised eyebrows and intensified curiosity surrounding their potential romance.
Link to Tom Brady and Reggie Bush
Kim Kardashian's love life has been a subject of fascination for many, and it's no secret that she's had connections with the world of professional football before. Over the summer, she was linked to former American footballer Tom Brady, although reports suggest they are simply friends. This isn't Kim's first brush with NFL stars, as back in 2007, she dated Reggie Bush, another prominent figure in the football world. These connections underscore her longstanding ties to the sports industry.
Kim Kardashian Clarification from a Close Source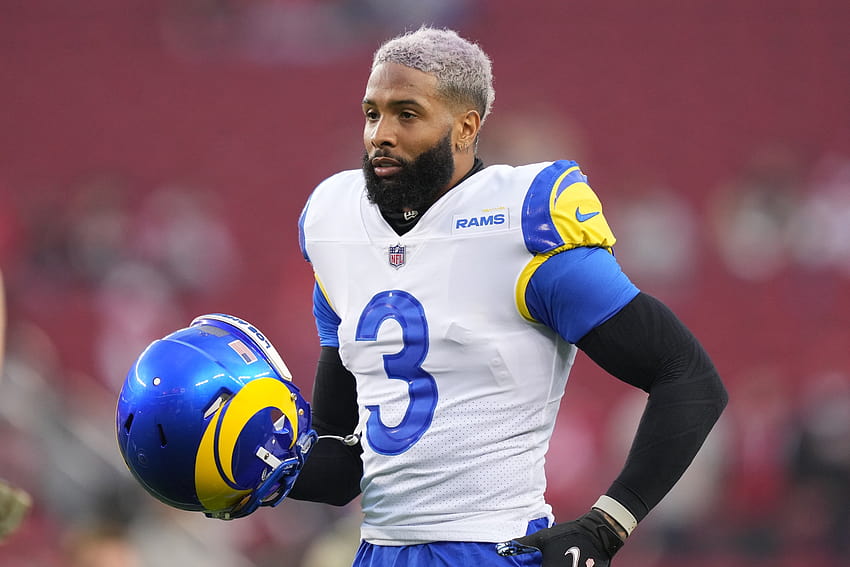 Amidst swirling rumors, a source close to Kim Kardashian provided insights shedding light on her relationship with Odell Beckham Jr. The source emphasized that Kim and Odell are friends who share many mutual acquaintances, indicating that their connection may be purely platonic. Furthermore, the insider highlighted that Kim's primary focus remains on her children and her thriving businesses. While she remains open to finding love, she is reportedly not in a serious relationship at the moment. This clarification from a close source helps dispel some of the more fervent speculations.
Odell Beckham Jr.'s Background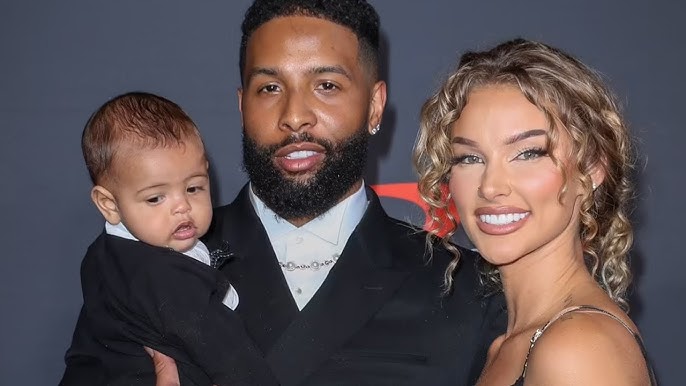 Odell Beckham Jr. is a prominent figure in American football, currently showcasing his talent as a wide receiver for the Baltimore Ravens in the NFL. His remarkable skills on the field have earned him recognition and a devoted fan base. Throughout his career, he's consistently been a notable presence in the world of sports. Additionally, it's worth mentioning that Odell shares a one-year-old son named Zydn with his former girlfriend, Lauren Wood. The two started dating in 2019, but recent reports suggest they may have parted ways, adding further intrigue to Odell's personal life.
Past Rumors about Khloe Kardashian
Before the spotlight turned to Kim, Odell Beckham Jr. had been previously linked to several high-profile celebrities, including Bella Hadid and Zendaya. However, one of the most notable rumors involved Kim Kardashian's younger sister, Khloe Kardashian. Despite the swirling speculations, both Odell and Khloe vehemently denied any romantic involvement. Khloe took to social media to address the rumors, emphasizing the importance of privacy and consent. This history of rumored connections highlights the challenges that come with being in the public eye and the need for discretion.
While speculation continues to swirl around Kim Kardashian's recent interactions with Odell Beckham Jr., the exact nature of their relationship remains elusive. Whether it's a budding romance or simply a close friendship, one thing is certain: Kim K's love life continues to be a subject of fascination for fans and the media alike. As the story unfolds, the world will undoubtedly be watching to see where this intriguing connection leads. Stay Updated with Asiana Times for more.