Kylie Jenner welcomed New Year in style.
Kylie Jenner, a 23-year-old self-made billionaire, is undoubtedly one of the most successful and famous women out there.
Now mother of two, Kylie Jenner has a socially active life and she never steps back from giving a sneak peek from her private life which intrigues her fans. She recently shared some pictures from her New Year Party and holidays in which she can be seen posing with her daughter Stormi, Hailey Bieber and best friend Anastasia and as usual Kylie was looking absolutely stunning.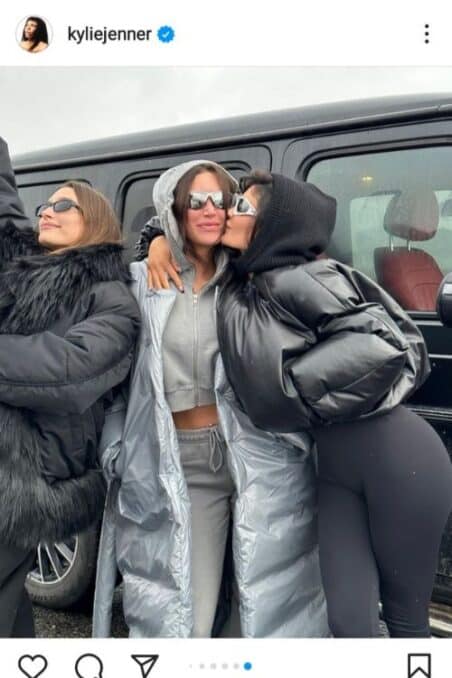 Not just her style statement, but Kylie's dating life has always been a hot news. Recently there were rumours that she and her current partner Travis Scott are separated although it was just an assumption.
Here is a little sneak peek into Kylie's dating life.
Cody Simpson
Cody Simpson is said to be Kylie's first ever well-known boyfriend. Not much is revealed about their relationship but it didn't work for both of them in the end and they broke up.
Jaden Smith
Kylie and Jaden were rumored to be dating back in 2013. However, neither confirmed or completely denied the dating rumors, though they were usually spotted hanging out with each other.
The rumors caught fire when the alleged couple was seen walking on the red carpet together where Kylie was spotted in her then rumored boyfriend's merch. There is no key link which can tell that when exactly the couple split, but they remain friends till date.
Tyga
Both Tyga and Kylie were first seen with each other at Kendall's birthday party. Kylie was 14 then and Tyga was 21. After Tyga broke up with his then girlfriend Blac Chyna, he was immediately linked with Kylie Jenner romantically.
However, both of them remained quiet about their relationship until Kylie's 18th birthday where Tyga gifted her Ferrari worth $3,20,000. Both of them were said to be so much in love that they even got tattoos done for each other.
They had a vey on and off relationship throughout their 3 years of togetherness. They finally broke up in 2017.
Drake
Kylie dated yet another rapper, Drake. Both Kylie and Drake knew each other for a long period of time and were said to have "mutual feelings" for each other. Though both of them were casually dating as Kylie didn't want to be in a serious relationship with Drake.
Fai Khadra
Fai Khadra is a long-time friend of Kardashian-Jenner sisters. He was romantically linked with Kylie Jenner in 2020. During COVID-19, pandemic, Khadra was seen spending great time with family. He was also seen with Kylie and her inner circle vacationing in Paris and Utah.
Kylie Jenner's Current Partner
Travis Scott and Kylie Jenner started dating in 2017 after her split with Tyga. The pair met in Coachella where Travis was performing as a part of his tour. After which Kylie joined him on his rest of the tour.
In Hertfordshire talk with GQ in 2018, Kylie stated that "he said 'I'm going back to tour-what do we want to do about this? And I was like 'I guess I am going with you." Couple was seen addressing each other as husband and wife at moments which gave netizens speculations about their marriage.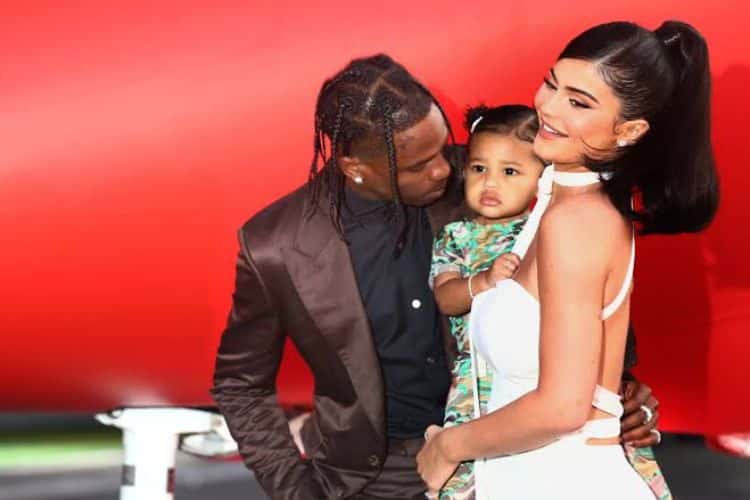 They both welcomed their daughter in 2018. However, both of them split in 2019 and remained co-parent to their daughter. In 2021, pair was again seen being all loving and cutesy in Parsons Benefit Event in New York, where Travis even addressed Kylie as 'wifey' which sparked the reunion speculations. In 2022, the pair welcomed their son.
Also read, Samantha Prabhu's New Release.