In order to hide his multi-million dollar financial misdeeds, a discredited South Carolina attorney Alex Murdaugh was found guilty of killing his wife and son.
In order to lead a lavish lifestyle and give in to his addiction to painkillers, Alex Murdaugh had been embezzling money from his law partners and clients.
On 7th June 2021, he shot his wife Maggie, and son Paul Murdaugh at close range near the dog kennels on their family estate.
While they worked to unravel the complex case, it took detectives more than a year to apprehend Murdaugh.
Murdaugh's Claims and Proof Against it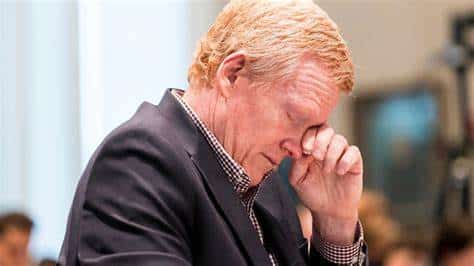 Murdaugh took the stand, a dangerous move for any murder defendant, attempting to persuade the jury that someone enraged over a fatal boating accident involving Paul in 2019 would have slain his son in an effort to get revenge.
Murdaugh said during his testimony, "I would never hurt Maggie, and I would never hurt Paul — ever, under any circumstances".
He was charged only on the basis of circumstantial evidence. There was no direct evidence produced at the trial, such as a murder weapon, blood on his clothes, or an eyewitness.
Instead, the prosecution concentrated on a Snapchat video that Murdaugh's son had recorded right before the killings.
On the vast hunting estate owned by the family and known as Moselle, Paul and his mother were slaughtered at the kennels.
Alex Murdaugh frequently told law enforcement that he had not been at the dog kennels at all that evening and was instead at home asleep for the next 20 months following their deaths.
But, the defendant's voice could be made out in the background of Paul's Snapchat video which was recorded only moments before the shootings.
Murdaugh acknowledged lying when testifying in court, claiming that his long-term dependence on painkillers had rendered him insane.
Murdaugh's Embezzlement Proof
Early on in the proceedings, Judge Newman made the decision that the prosecution might offer proof of Murdaugh's alleged financial wrongdoings.
According to investigators, he embezzled millions from clients and coworkers, including $3.7 million (£3 million) just last year. Murdaugh also acknowledged widespread stealing during the trial.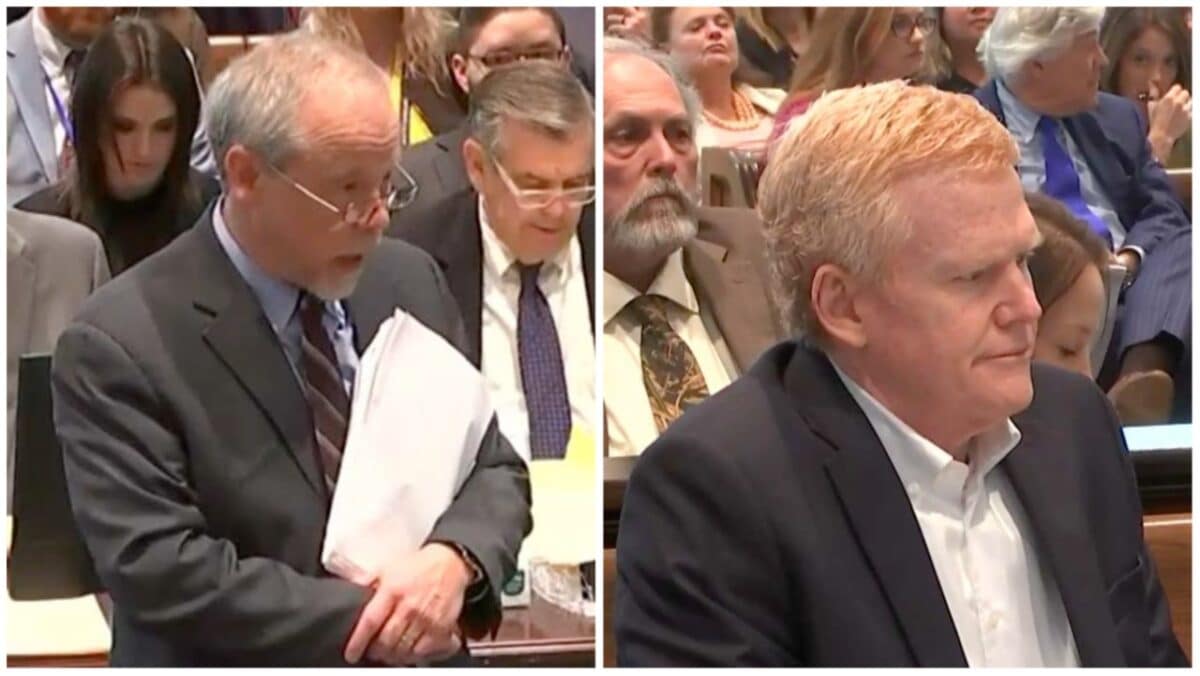 According to the prosecution, he was motivated to kill because he believed that by killing Maggie and Paul, he would win his sympathy and avoid being held accountable for his other crimes.
At court, Murdaugh and his defense team argued that this argument was absurd and that financial difficulties would never have motivated him to kill.
One of these, a.300 Blackout assault-style rifle, was allegedly used by Murdaugh to kill Maggie, and another was allegedly used to kill Paul. But, they were unable to locate either weapon and present them in court.
The trial heard that their kid was shot twice with a shotgun and that Maggie was shot four or five times with a rifle.
"Today's verdict illustrates that no one, no matter who you are in society, is above the law," stated Attorney General Alan Wilson of South Carolina.
The Final Verdict
After a six-week trial, the jury took less than three hours to find Alex Murdaugh, 54, guilty of two charges of murder.
For each murder charge, he risks a sentence of 30 years to life in jail without the possibility of release.
Alex Murdaugh remained still at the hearing in Walterboro on Thursday night as he heard his fate.
Do follow – How Alex Murdaugh hid his dark side