LeBron James has once again proven why he is considered one of the greatest basketball players of all time. The 38-year-old forward has officially surpassed Kareem Abdul-Jabbar's all-time scoring record of 38,387 points, solidifying his place in NBA history.
Table of Contents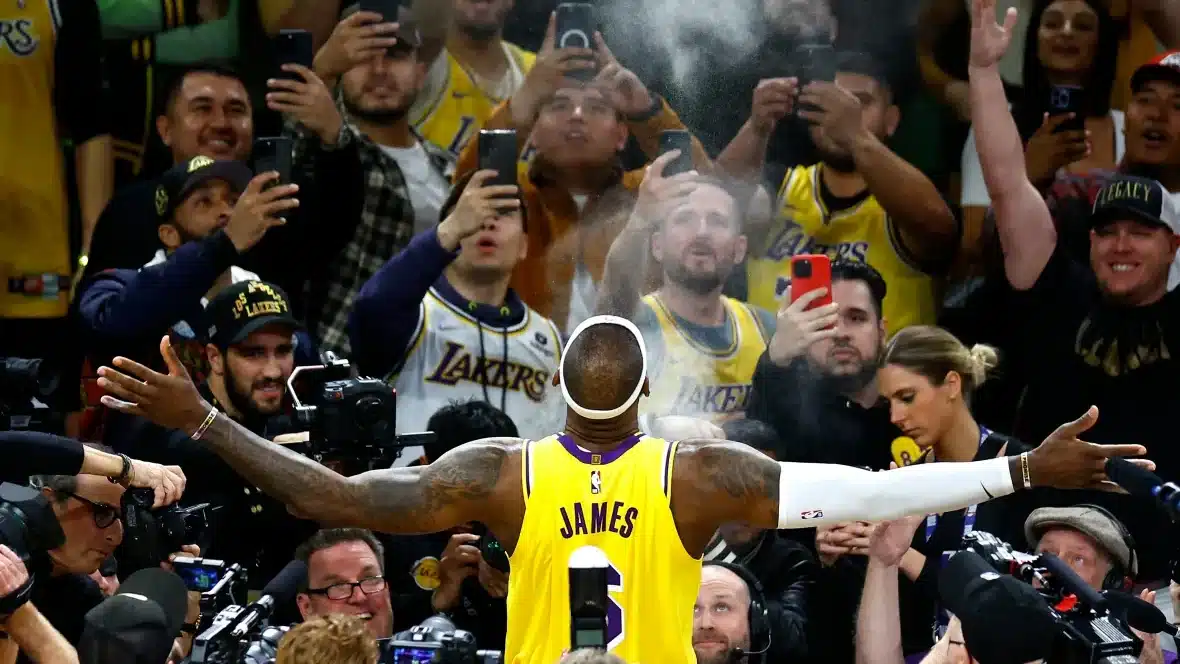 The historic moment took place during Tuesday night's game against the Oklahoma City Thunder, where James sealed the record with a step-back fadeaway jumper from the foul line with about 10.9 seconds remaining in the third quarter. This achievement is even more remarkable considering that it took Abdul-Jabbar 1,560 games to record his total, while LeBron James accomplished the feat in just over 1,400 appearances.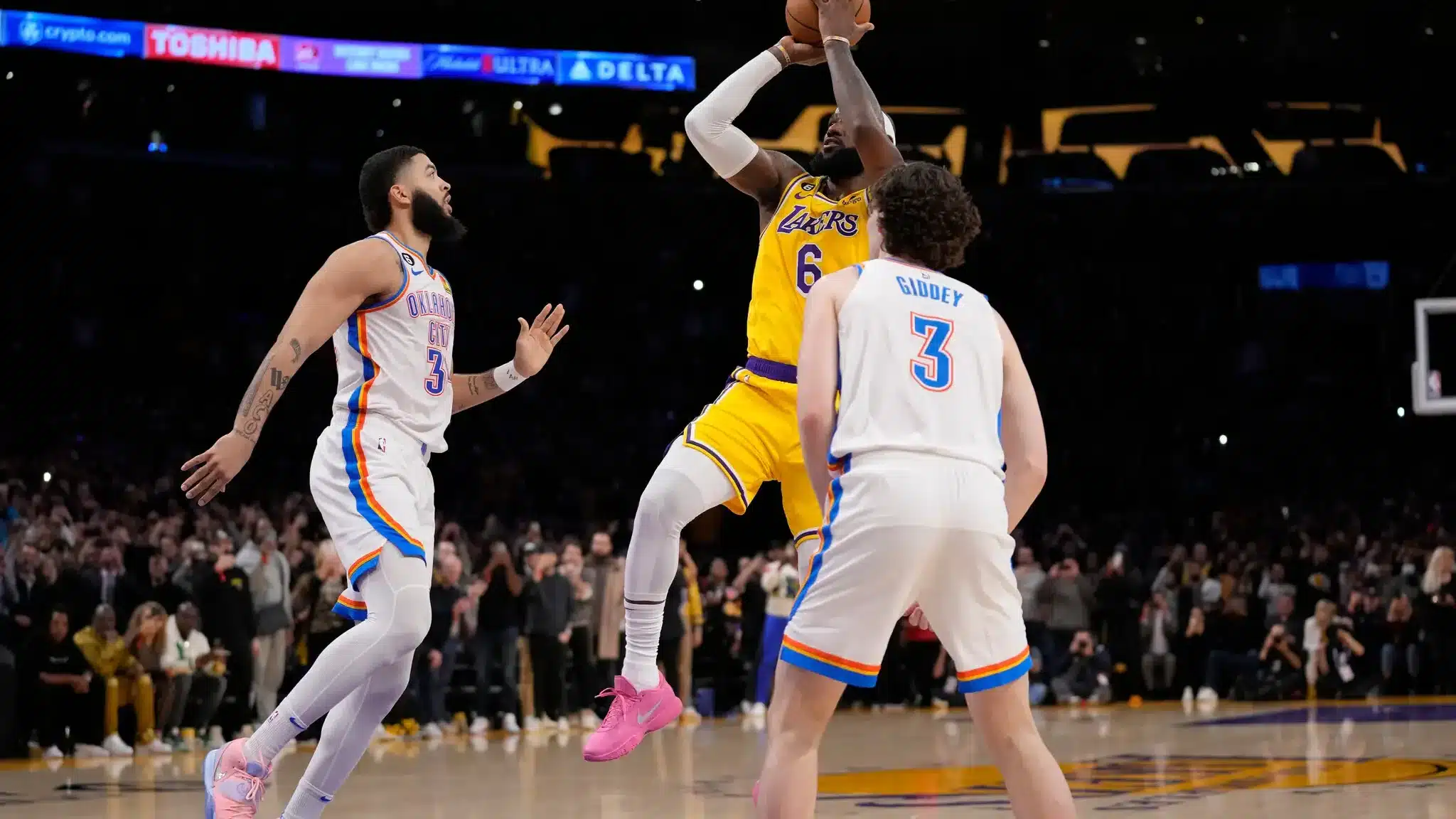 LeBron James' impressive scoring average of 27.1 points per game places him fifth on the list of highest points per game in NBA history, behind only Michael Jordan (30.1), Wilt Chamberlain (30.1), Elgin Baylor (27.4), and Kevin Durant (27.3).
LeBron James has once again cemented his legacy as one of the all-time greats in the sport of basketball. Fans and players alike will undoubtedly be talking about this incredible feat for years to come.
James' Record-Breaking Shot Paused the Game for an On-Court Ceremony
After LeBron James broke the all-time scoring record, the game was paused for an on-court ceremony honoring his achievement. Abdul-Jabbar and NBA Commissioner Adam Silver congratulated James on the court.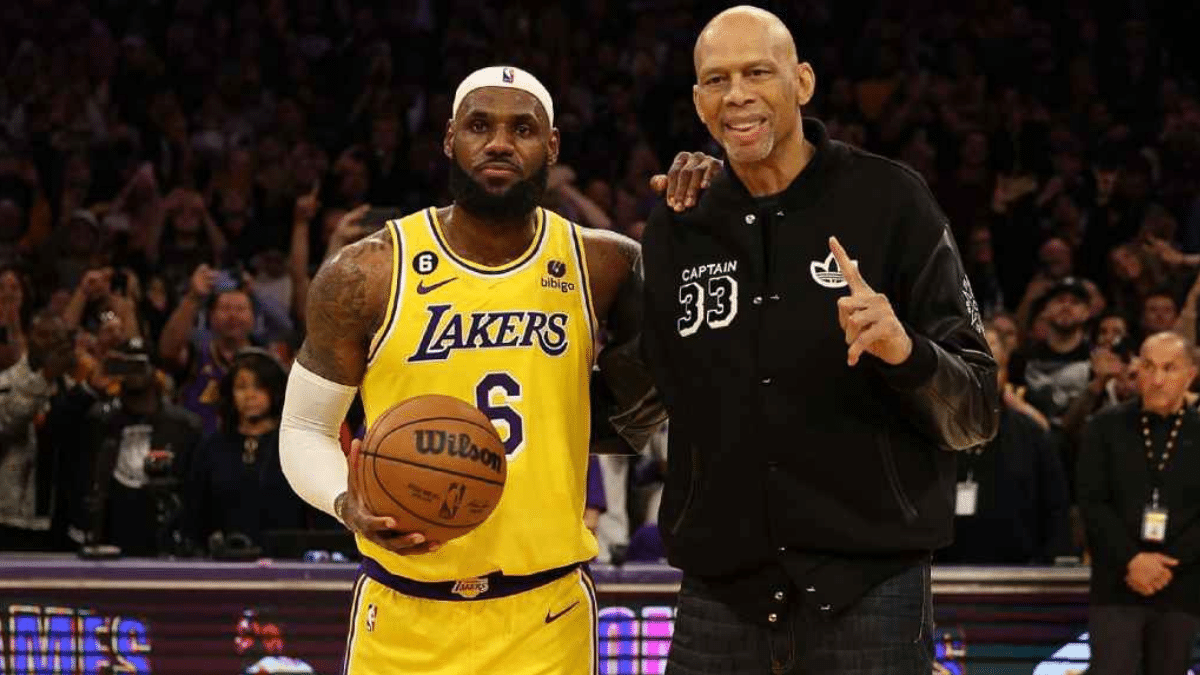 During the on-court ceremony honoring his record-breaking achievement, James expressed his gratitude towards the Laker fans and called them "one of a kind." He also expressed how humbled he was to be in the presence of Kareem Abdul-Jabbar, a basketball legend. LeBron James asked the fans for a standing ovation for Abdul-Jabbar, who was also present at the ceremony.
LeBron James expressed gratitude towards his family and supporters for being a part of his lifelong dream. He acknowledged the role they played and thanked everyone for their support.
James' Path to Greatness Was Predicted Way Back Early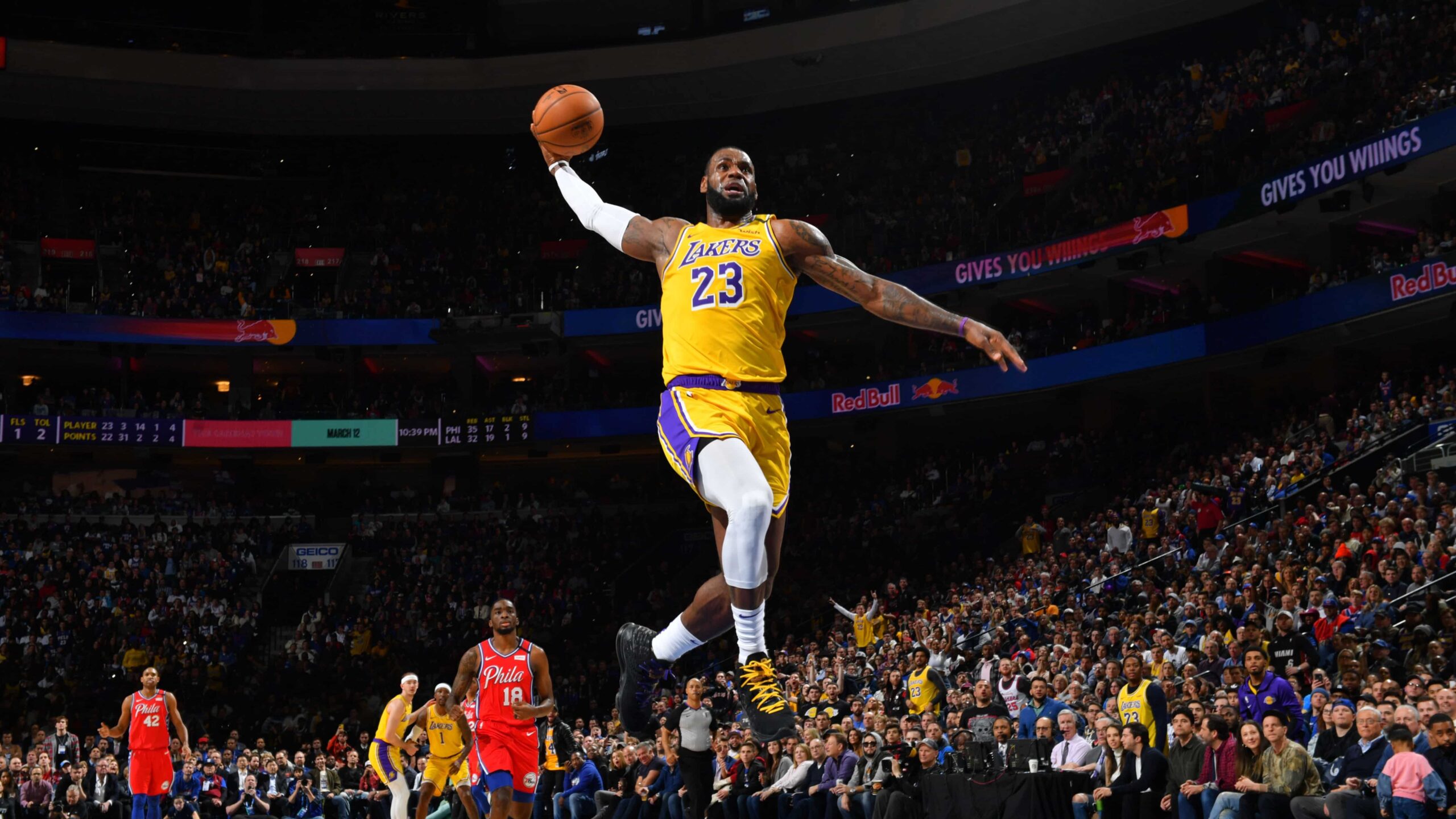 From an early age, James was destined for greatness in the NBA, receiving media attention while still in high school. At the young age of 18, he scored his first NBA points for his hometown Cleveland Cavaliers, a feat that Abdul-Jabbar did not achieve until he was 22 after playing college basketball.
James' accumulation of scoring records is also attributed to his remarkable health, having avoided major injuries throughout his career. Since joining the Los Angeles Lakers in 2018, he has only missed limited playing time. This has allowed him to maintain his dominant presence on the court and continue to break records.
James Ranks Fourth in All-Time Assists List
LeBron James is not just a prolific scorer, but also a complete player. He holds the distinction of having the fourth-highest number of assists in the NBA, making him a true all-around player. Known for his strong leadership skills on the court, James has been recognized as the NBA MVP four times. Throughout his career, he has played for three teams – the Cleveland Cavaliers, Los Angeles Lakers, and Miami Heat – and has won at least one championship with each team, further solidifying his status as one of the greatest players of all time in the game.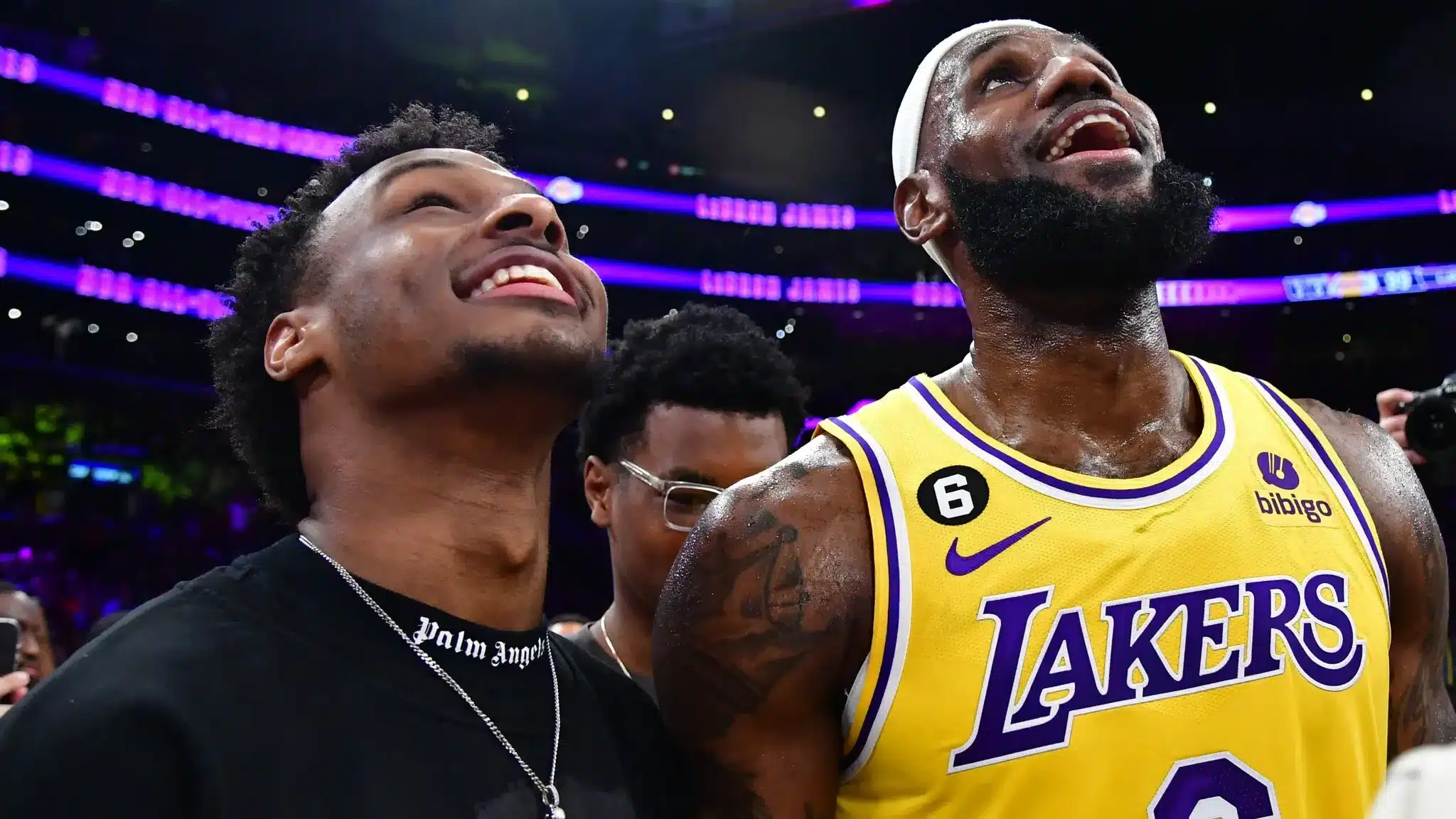 Looking toward the future, James has stated his desire to play with his son, Bronny, who is expected to be eligible for the NBA by 2024. If James continues at his current scoring pace, he would have surpassed 40,000 career points by then, further cementing his legacy as one of the greatest players in the history of the sport.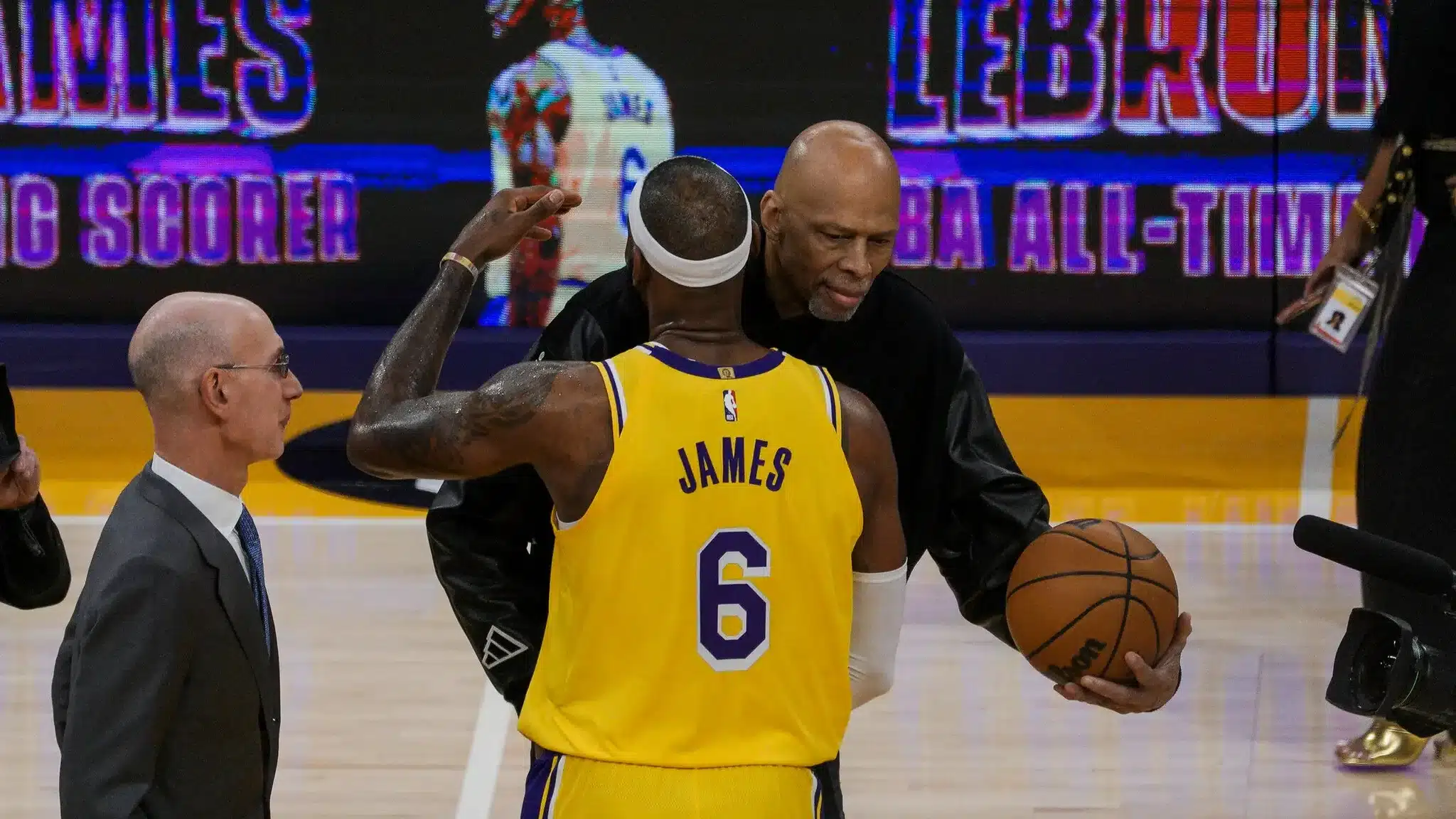 No one is close to catching James in the near future. The closest active player is Kevin Durant of the Nets, who is 34 years old and 10,000 points behind James. Philadelphia's Harden and the Lakers' Russell Westbrook, both 33 years old, are next in line, but still thousands of points behind Durant. Despite this, James has made breaking records look easier than it is, just like Abdul-Jabbar's record was considered unbreakable.
In conclusion, LeBron James' impact on the game of basketball extends beyond just his regular-season performance. He holds the record for the highest combined points in both regular-season and playoff games, breaking Abdul-Jabbar's previous record of 44,149 points during last season's playoffs. James continues to leave his mark on the sport and solidify his legacy as one of the greatest players in NBA history.