Dispatch reveals IU and Lee Jong Suk are dating
Its beginning of New Year, year of new beginnings, new resolutions, new goals and new relationships. People stepped into the New Year wishing for a great start and K-pop as well as K-drama fans has already got their New Year gift.
K-pop and K-drama fans kicked start their New Year with a news of their favourite idol IU (Lee Jieun) and favourite actor Lee Jong Suk dating.
Dispatch Korea is known for its coverage on lives of Korean Celebrities and their relationships. And now on the occasion of New Year, Dispatch revealed that IU and Lee Jong Suk are dating from past 4 months.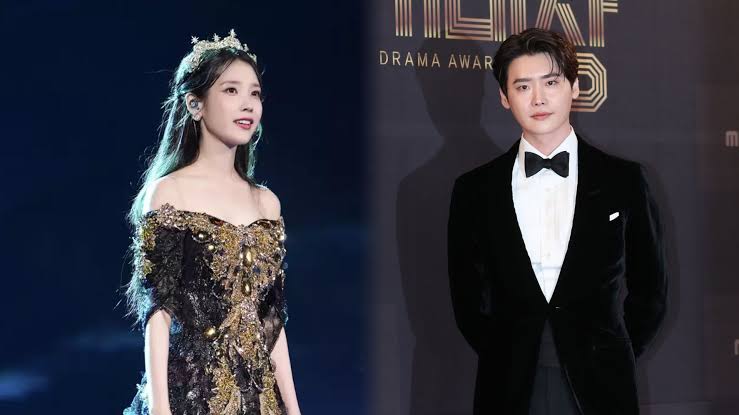 IU and Lee Jong Suk's Timeline
IU and Lee Jong Suk first met while they were hosting a show together. They were not very close in the beginning, Lee Jong Suk also mentioned that Lee Jieun used to select their outfits for the show which he doesn't used to like. However they both became really good friends at the end of the show.
Lee Jong Suk mentioned himself that he and Lee Jieun are really close friends while he was promoting 'I Can Hear your voice'. He was also seen supporting IU both by going in her concert and sharing the poster of her song/album on his social media.
Lee Jieun was also seen attending Lee Jong Suk's brother wedding in October 2022 where she was seen singing for the newly wedded couple. They both were seen on the airport together, it was assumed that they both celebrated Christmas together in Japan.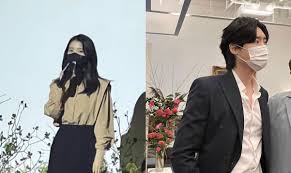 On December 30, Lee Jong Suk was awarded Daesang in SBC Drama Awards for his performance in 'Big Mouth', during his acceptance speech, he also mentioned that he was going through a tough time after he completed his military services but there was this special person who helped in keeping him positive and that he is thankful to that person and really admires and respect that person. It is assumed that the person he mentioned in his speech was none other than IU.
On December 31, both of their agencies confirmed the dating rumours. Lee Jieun's Agency stated, 'Lee Jong-suk and IU have been colleagues for a long time and recently their relationship developed into lovers. We are asking the fans to pay their warm attention towards the couple'. And Lee Jong Suk's agency also issued a statement, 'Lee Jong-suk and IU recently went from being close acquaintances to lovers, and they are now maintaining a serious relationship. Let's cheer them on so that they can continue their beautiful relationship.'
Also Read, BTS V turns 27.