Ranveer lands into trouble yet again as his recent photoshoot sparks a negative reaction. An NGO applies to file an FIR for hurting sentiments.
Actor Ranveer Singh's photoshoot with Paper Magazine hurts the sentiments of the complainant. They go on to fill out an application with Mumbai Police to file an FIR against Singh and the nude photos!
Ranveer Singh has gotten into trouble yet again, however this time it is for his body. After Singh's viral photoshoot where he poses nude, the internet had some mixed reviews. While most reactions were positive and cheering on the actor, quite a few of the other reactions were negative. Not only were they negative but the shoot sparked enough hurt sentiments of people to file a legal complaint against him.
Soon after the photoshoot saw the face of the internet, a legal complaint was filed with the Chembur Police Station. The complainant is an NGO from a suburb in east Mumbai. As said by themselves, the NGO is set in place for the mission of "betterment of society". They especially focus on the education of children and farm widows.
The NGO further went on to state that they do support freedom of speech and expression. However, they additionally state that while they support free speech, "that doesn't mean you should roam nude in society".
Complaint against Ranveer.
The NGO also says that actors in India are given the status of "Nayak". This means that the people look to follow in the footsteps of them. Some even worship them in a few parts of India. According to the NGO, "doing such acts" amounts to a cheap ploy by actors like Ranveer Sing. A ploy that is only to get easy publicity all at the cost of hurting people's sentiments.
The representative of the NGO states in the application that they would like to lodge a complaint against Ranveer Singh. According to Times Now, they also specify that the complaint should be lodged against Singh under sections 67A of the IT Act along with section 292, 293, 354 and 509 of the Indian Penal Code for hurting the sentiments of women.
Ranveer Singh's controversies.
Ranveer Singh is one of the biggest actors in India. He is also one that is always mixed up in controversy. In 2014, Ranveer found himself in a similar position when a FIR was filed against him and others after a roast they conducted. Singh along with his buddy Arjun Kapoor both pleaded for "Freedom of Speech". Even then, the event – AIB Knockout, was termed obscene, indecent and "hurt sentiments" of a people. 8 years later, Ranveer Singh still manages to stir up similar emotions of the people. People even seem to take his personality and sense of dressing as unusual.
Other reactions to Ranveer Singh's photoshoot.
Actors like Arjun Kapoor and Alia Bhatt have all good things to say about the shoot. Even fans and critics alike have had positive reactions to Singh's pictures. Ranveer Singh's photoshoot with Paper Magazine was intended as a tribute to actor Burt Reynolds. The Boogie Nights star had a similar photoshoot that remained iconic in America's Hollywood.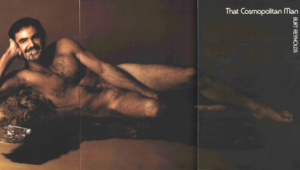 Ranveer Singh's rendition however brought on some negative reactions from stars too. Actor Mimi Chakraborty in reaction to Ranveer Singh's pictures stated that if the roles were reversed and Singh was a woman, he would not have received the praise he got.
Censorship in India.
As much as Chakraborty's stance on Ranveer Singh's photoshoot is relevant, it is important to note that Singh did not receive just praise. In fact, his acts sparked enough emotion for legal action. Censorship in India is mainly in place to guarantee the protection of sentiments while simultaneously upholding the freedom of speech. Censorship places certain restrictions in order to maintain communal and religious order. However, when censorship encroaches upon art and one's bodily autonomy, be it any gender, a reassessment should be in store. A reassessment of who gets to decide what is hurtful and why isn't one allowed to have ownership of their own body.
Soon after the application for the FIR was filed, Ranveer Singh was seen attending an event in a kurta and Nehru jacket.