At a memorial service held at the Memphis, Tennessee estate Lisa Marie Presley inherited from her late father, rock icon Elvis Presley, hundreds of mourners flocked to Graceland on Sunday morning.
On Jan. 12, Lisa Marie Presley passed away at the age of 54. She had apparently experienced cardiac arrest at her house earlier in the day and had been sent to a hospital in the Los Angeles region in a hurry.
A singer and composer, Lisa Marie Presley was honored as a devoted defender of her father's reputation as a pioneer of rock 'n' roll and pop idol. She was also regarded as a caring mother and an "old soul" who overcame sorrow.
While waiting for the funeral to start, several mourners carried flowers on the lawn of Graceland, the house in Memphis where Lisa Marie Presley and her father resided as children. To commemorate the life and music of Elvis Presley, who passed away in 1977 at the age of 42, the mansion that Lisa Marie Presley owned has been transformed into a museum and popular tourist destination.
Who is Lisa Marie Presley?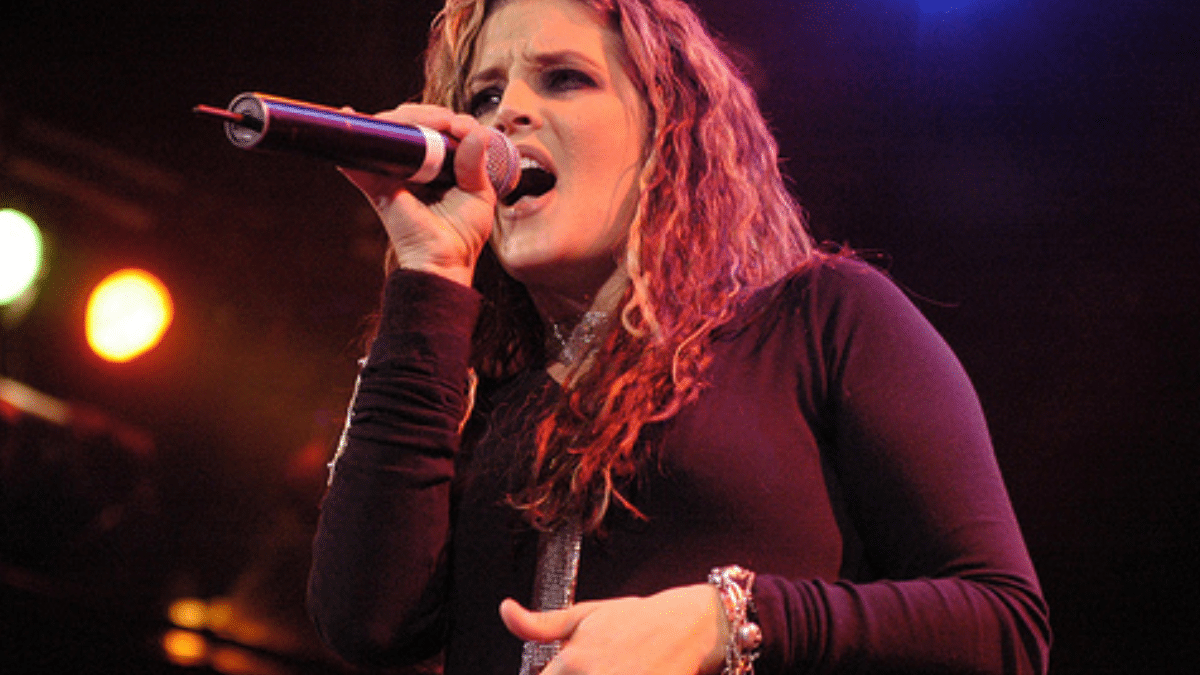 With two albums that reached the top 10 of the Billboard 200 album charts, "To Whom It May Concern" and "Now What," Presley launched her musical career in the 2000s.
She had four marriages and divorces, including ones to actors Nicholas Cage and music singer Michael Jackson.
When Elvis Presley passed away from heart failure at age 42 in 1977 at Graceland, she was just 9 years old and the sole child of one of the greatest musicians in American history. The home is currently a well-liked vacation spot.
Although she was born in Memphis, Lisa Marie did not reside there. She nevertheless made travels to Memphis for the events marking her father's birthday and his passing, which shocked the world when he was discovered deceased in Graceland at 42 on August 16, 1977.
"The Old Soul"- Harper Vivienne Ann Lockwood
Lisa Marie's mother, Priscilla Presley, an actress, Jerry Schilling, a close friend of Elvis, and former Memphis mayor A C Wharton were among those who spoke during the service. Wharton referred to Lisa Marie's parents as Memphis' royal couple and a "conduit to the throne, the keeper of the flame."
In the poem "The Old Soul," one of Lisa Marie's three daughters, Harper Vivienne Ann Lockwood, refers to her mother as "an icon, a role model, and a superhero to many people all over the world." Priscilla Presley read the poem solemnly.
Following the poem's reading, Priscilla Presley stated: "Our heart is broken. We all love you, Lisa."
In Beverly Hills, California, two days prior to her passing, she made an appearance alongside her mother, Priscilla Presley, at the Golden Globe Awards, where Austin Butler got the best actor prize for playing her father in the movie "Elvis." Butler's acceptance speech was a gratitude to both women.
Who all sang for Lisa Marie at her funeral?
On Sunday, the property in south Memphis was a site of melancholy and gloomy recollections. Jason Clark and The Tennessee Mass Choir's rendition of "Amazing Grace" signaled the start of the ceremony.
There was music during the service. The Smashing Pumpkins lead singer Billy Corgan sang "To Sheila" while strumming an acoustic guitar; "Rest" by Alanis Morissette was sung. Axl Rose of Guns N' Roses sang "November Rain" while playing the piano, while The Blackwood Brothers Quartet played two songs.
At Graceland's Meditation Garden, Elvis Presley and other family members are laid to rest.
The Los Angeles County coroner determined that Lisa Marie Presley's death in 2020 at the age of 27 was a suicide, and she was laid to rest there before the memorial service next to the burial of her son Benjamin Keough.