French President Emmanuel Macron is poised for a momentous diplomatic journey that will significantly shape France's global engagement. Macron's itinerary includes participation in the highly anticipated G20 Summit in Delhi, scheduled for September 9-10, followed by a crucial bilateral visit to Bangladesh. These diplomatic endeavors underscore France's unwavering commitment to addressing pressing global challenges, fostering international cooperation, and strengthening bilateral relationships.
Table of Contents
G20 Summit: A Global Confluence
Emmanuel Macron's presence at the G20 Summit in Delhi signifies France's steadfast dedication to addressing multifaceted global issues that transcend borders. This forthcoming summit is poised to be a historic event, drawing leaders and delegates from 40 countries, including the 20 member states. The prestigious Bharat Mandapam Convention Centre in Pragati Maidan, New Delhi, will host this grand assembly of global leaders.
The G20 Summit serves as an imperative platform for nations to converge and collaborate on a myriad of global challenges. These challenges encompass pressing issues such as climate change, economic stability, poverty alleviation, food security, and digital regulation. Macron's primary goal at the summit is to continue his ongoing dialogue with counterparts from every continent, emphasizing the importance of a collective approach to combat the risks of global fragmentation.

Paris Agenda for People and the Planet
The G20 Summit serves as an important continuation of the Summit for a New Global Financial Pact, which convened in Paris earlier in June. This landmark event led to the establishment of the Paris Agenda for People and the Planet, a pivotal framework that underscores the paramount importance of collective action. This collective effort aims to ensure that no nation is forced to make the arduous choice between combating poverty and safeguarding the environment, thereby emphasizing the paramount significance of sustainable development on a global scale.
Macron's Indo-Pacific Strategy
Following his participation in the G20 Summit, President Macron's diplomatic agenda will pivot toward the implementation of France's Indo-Pacific policy, with a specific focus on Bangladesh. This strategic maneuver follows Macron's earlier diplomatic interactions, including hosting Prime Minister Modi in Paris and undertaking visits to countries such as Papua New Guinea, Vanuatu, and Sri Lanka.
In the context of Bangladesh, Macron's visit will not only reaffirm France's commitment to the country's rapid economic development but also underscore the importance of strengthening bilateral relationships. Macron's agenda in Bangladesh encompasses multifaceted cooperation in sectors including trade, culture, and technology, further cementing the ties between the two nations.
Humanitarian Commitment in Bangladesh
An important facet of President Macron's visit to Bangladesh is the reaffirmation of France's willingness to stand by the country on the humanitarian front. Bangladesh is particularly vulnerable to climate disruption, with frequent flooding wreaking havoc on the nation. Macron's visit underscores France's commitment to providing support and assistance to Bangladesh during times of crisis.
Culmination of G20 Processes
The 18th G20 Heads of State and Government Summit scheduled for New Delhi represents the culmination of a year-long series of G20 processes and meetings. These interactions have involved ministers, senior officials, and civil societies from member nations and beyond, all working collectively to address the most pressing global challenges.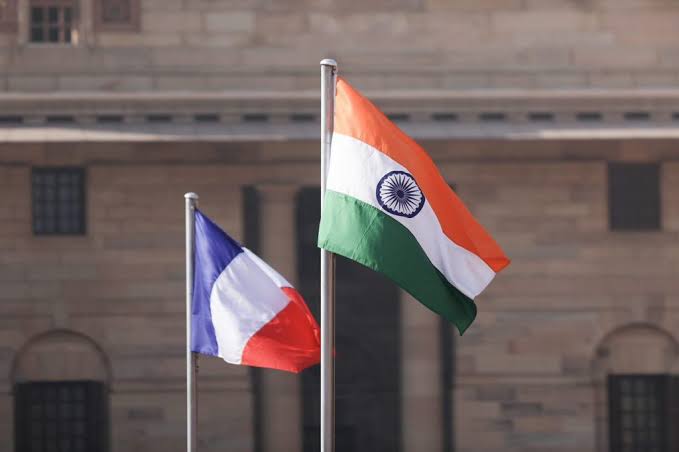 In conclusion, President Macron's forthcoming diplomatic engagements epitomize France's unwavering dedication to global cooperation, sustainable development, and the strengthening of international partnerships. His participation in the G20 Summit and subsequent visit to Bangladesh symbolizes his commitment to addressing critical global issues and furthering bilateral relationships. These endeavors stand as a testament to the power of multilateral action in addressing the world's most pressing challenges and reaffirm France's role on the global stage as a proactive and influential nation dedicated to global progress.