'Shiv Jyoti Arpanam Mahotsav' will be celebrated in Ujjain on Tuesday on Mahashivratri. This will be the grandest ceremony ever. On this day, 21 lakh diyas will be lit across the city. Out of these, a target has been set to enter the Guinness Book of World Records by burning 12 lakh lamps on the banks of the Kshipra river in 10 minutes. This record is in the name of Ayodhya, the birthplace of Shri Ram.
According to Ujjain Collector Ashish Singh, Ujjain city will write history on March 1. Common people will enter the ghats after 8 pm to see the lamp festival of 21 lakh diyas. All the routes leading to the Ghats will remain closed till 8 pm on March 1 to light the lamp and make preparations for it.
12 lakh diyas will have to be lit in 10 minutes with the sound of a siren.
The program will start at 7 pm on Tuesday. With the sound of the siren at Ramghat, 10 minutes will be given to light 12 lakh lamps. After lighting the lamp, everyone will have to retreat. On the sound of the second siren, the team of Guinness Book of World Records will capture it in their camera. All volunteers will be free at 7.30. About 14 lakh lamps will be placed in 120 sectors of 6000 blocks simultaneously on the ghats. Chief Minister Shivraj Singh Chouhan will also light diyas here in Deepotsav.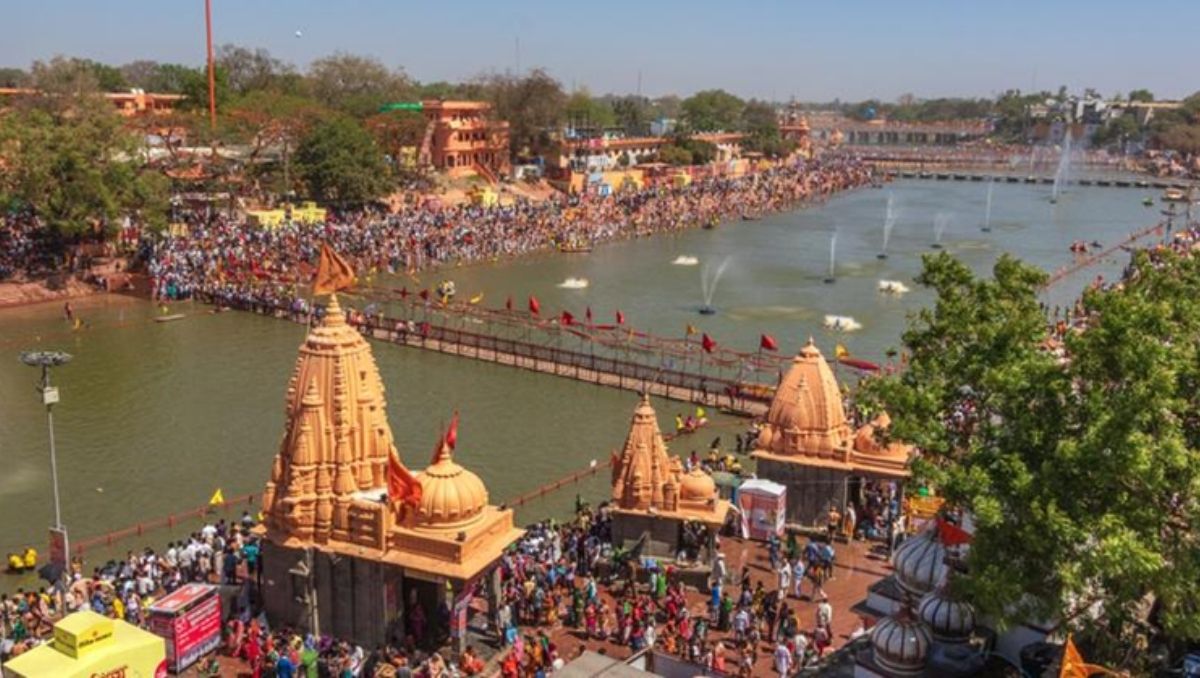 A large number of lamps will be lit here in the city too.
Apart from Kshipra beach, there are 51,000 diyas in Mahakal temple, 11000 diyas in Mangal Nath temple, 10,000 diyas at Kalabhairav temple and Ghat, 1,100 diyas at Gadkalika temple, 6000 diyas at Siddhavat temple and Ghat, 5000 at Harsiddhi temple, 1 lakh at Tower Chowk. 2 lakh lamps will also be lit in diyas and other public places.
How different will Ujjain's Deepotsav be from Ayodhya?
9 lakh 45 thousand 600 lamps were lit on the occasion of Deepawali in Ayodhya. Twenty-one lakh lamps will be lit on Mahashivratri in Ujjain. In Ujjain, 12 lakh lamps will be lit simultaneously from Ramghat to Bhukhi Mata Ghat. The remaining 9 lakh diyas will be installed at other places in the city.
In Ayodhya Deepotsav, 12 thousand volunteers, including university campus, college, various non-teaching institutes, NCC, NSS, had contributed. Similarly, in Ujjain, more than 14 thousand volunteers associated with District Panchayat will be connected with Municipal Corporation and Smart City. Students have also been included in this.
A target was set to light 75 to 80 diyas per volunteer in Deepotsav in Ayodhya. The target is to light 225 lamps per volunteer in Ujjain.
The government had spent Rs 1.24 crore in lighting 9 lakh diyas in Ayodhya. It will cost only Rs 40 lakh to light 21 lakh lamps in Ujjain.
After decorating Ramlala's court in Ramjanmabhoomi with flowers, 30 thousand diyas were lit here. Fifty-one thousand diyas will be lit in the Mahakal temple.
In Ayodhya Deepotsav, the Culture Department had also spent Rs.1 crore 54 lakhs on Ram's coronation yatra, cultural programmes, presentation of folk arts, etc. There will be no such cultural programs in Ujjain.
Diyas will be lit with candles.
Fourteen thousand candles have also been prepared to light the diyas. The work of pasting them on 14 thousand wooden strips is fast. For this, more than 25 people are working day and night in Dutt Akhara.
Every leftover item will be used again.
Diyas will be recycled after Deepotsav. The idol of God will be established permanently in the city by making the idol of God from the clay of the lamp. The remaining oil will be used for food items in Gaushala etc. The identity cards of volunteers will be recycled and made into paper. Under 3-R (REDUCE (Reduced Use), RECYCLE (Recycle), REUSE (Reuse)), about 14,000 empty oil bottles will be reused for making chairs, benches, utensils, etc. in the garden.
These organizations came forward to light the lamp.
Thirteen thousand volunteers have been engaged for Guinness World Records at Kshipra Ghat, for which 17593 self-registration has already been done. This includes 2913 from colleges, 1210 from private schools, 3090 from government schools, 1023 from National Service Scheme, 552 from sports and youth welfare, 513 from pilgrimage priests, pandits, and akhadas, and 56 from pilgrimage priests the Kshatriya Maratha community, 285 from the Kayastha community. 95 from Rathor community, 120 from Gujarati community, 100 from Sindhi community, 173 from Agarwal community, 1027 from social organizations, groups, NGOs, social welfare groups, 1300 from coaching institutes, 111 from professional organizations, 900 from political and 4000 from panchayat And the registration has been done by volunteers from rural areas.