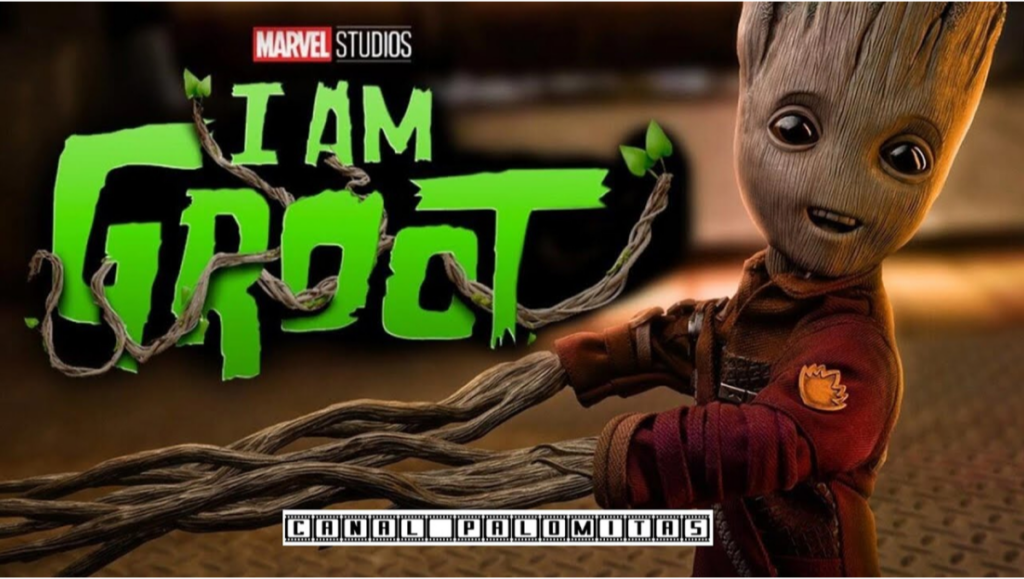 Today Marvel released a miniseries consisting of five shorts focused on some of Baby Groot solo mischievous adventures from a seedling to Guardian.
From his debut in the first Guardians of the Galaxy movie, Groot has been a fan favorite. After adult Groot sacrifices himself to save his newfound family, an infant Groot makes his debut at the end of the original film. An adorable tree with exactly three words in his vocabulary, 'I am Groot', whose meaning only his close friend Rocket can comprehend, Groot has gone through the same constant emotional windmill that the rest of the Marvel characters have faced in the past few years.
In 2018's Avengers: Infinity War, fans were introduced to Groot as a teenager, which was followed by his brief appearance in Thor: Love and Thunder where he looked a little older.
And now, after all these years, he finally got his own short film series titled "I am Groot", which provides a deeper insight into his life, and the way he grew up on his home planet.
Each of the five animated shorts explores a different point of Groot's childhood. And since the entire project consists of just 20 minutes of content, you can watch all episodes at the same time.
The teaser which dropped on July 23rd consisted of a roughly one-minute glimpse into what seems to be 3-4 of the shorts. It showed Groot exploring a giant spaceship, dancing with a gelatinous clone of himself and dressing in moss clothing.
Who are the cast and crew of I Am Groot?
Action-megastar Vin Diesel voices Groot once again, along with the Oscar nominated star Bradley Cooper giving voice to the character of Rocket, a member of the Guardians, who is a genetically modified raccoon bounty hunter and a master of weapons and military tactics. If you had been hoping for a ton of Rocket and Groot interaction, you will be disappointed, as Bradley Cooper only appears in one of the five episodes. It is pretty possible that "I am Groot" will be the only dialogue present in four of the episodes, which must be some sort of record.
I am Groot is the second animated MCU series to premiere on Disney+. Ryan Little, who served as a script coordinator and writer on "What If…?" created "I Am Groot" and writes the series. Kirsten Lepore, a newcomer to the Marvel Cinematic universe, serves as the director, and the executive producers include Kevin Feige, Louis D'Esposito, Victoria Alonso, and "Guardians of the Galaxy" director James Gunn.
When does I am Groot take place in the Marvel Cinematic Universe?
Marvel's executive producer and head of streaming Brad Winderbaum in an interview stated: It takes place in that window of time right when the Guardians of the Galaxy Vol. 2 ends and before the tag scene when he's a teenager. It explores sort of like that post-toddler era of Baby Groot that we've never seen on-screen before.
Hopefully, these 5 series of shorts will be enough to satisfy the viewers' longing for more Guardians action until the Holiday Special later this year. Especially after Guardians of the Galaxy Vol. 3 footage was premiered at San Diego Comic Con, fans are on the threshold of their seats to see how the team's journey will end.
Watch I am Groot which is now streaming on Disney+.