The Directorate of Revenue Intelligence (DRI) apprehended four foreign nationals with 85 kg of gold worth Rs 42 crore on Friday as part of Operation Molten Metal. 
The Revenue Intelligence Directorate seized 85.5 kilograms of gold worth Rs 42 crore, and four foreign nationals were apprehended.
The DRI discovered that gold was smuggled through the air route by Indian and foreign nationals from Hong Kong. The agency then conducted an operation known as 'Molten Metal.' 
Gold was melted into bar and cylinder shapes before being shaped into machine parts. The smuggled gold was then sold in local markets to jewellers.
DRI officials intercepted an import shipment at Delhi's international airport's Air Cargo Complex. 
According to a press release from the Ministry of Finance, the four foreign nationals involved in the smuggling activities ha, according to a Ministry of Finance release. 
Four foreign nationals (two from South Korea and one each from China and Taiwan) were discovered using sophisticated metallurgical techniques to convert smuggled gold in 'EI' laminates into bar/cylindrical form for further distribution during search operations conducted in several rented properties in Chattarpur and Gurgaon.
Foreign nationals were carrying out illegal activities in rented farmhouses and apartments in affluent areas of South Delhi and Gurgaon.
According to the intelligence, the accused had taken extreme precautions to conceal the illegal nature of their activities from their immediate neighbours. 
During the inspection, it was discovered that the consignment contained electroplating machines equipped with transformers. According to a ministry release, each of the 80 imported electroplating machines recovered about 1 kg of gold.
Foreign nationals carried out these activities in rented farmhouses/apartments in affluent areas of South Delhi and Gurugram, with great care taken to conceal the illegal nature of their activities from their neighbours. 
In a subsequent operation, according to a statement, the DRI seized 5.409 kg of gold from a Delhi-based jeweller, which had been similarly smuggled into India. 
According to the DRI, several Indian and foreign nationals have been identified in an intelligence operation who smuggle gold from Hong Kong to India by air. Four foreign nationals suspected of smuggling have been apprehended and are being questioned. 
Last year, approximately $11 billion in gold was smuggled into India, hidden inside wigs, jeans, and shoes.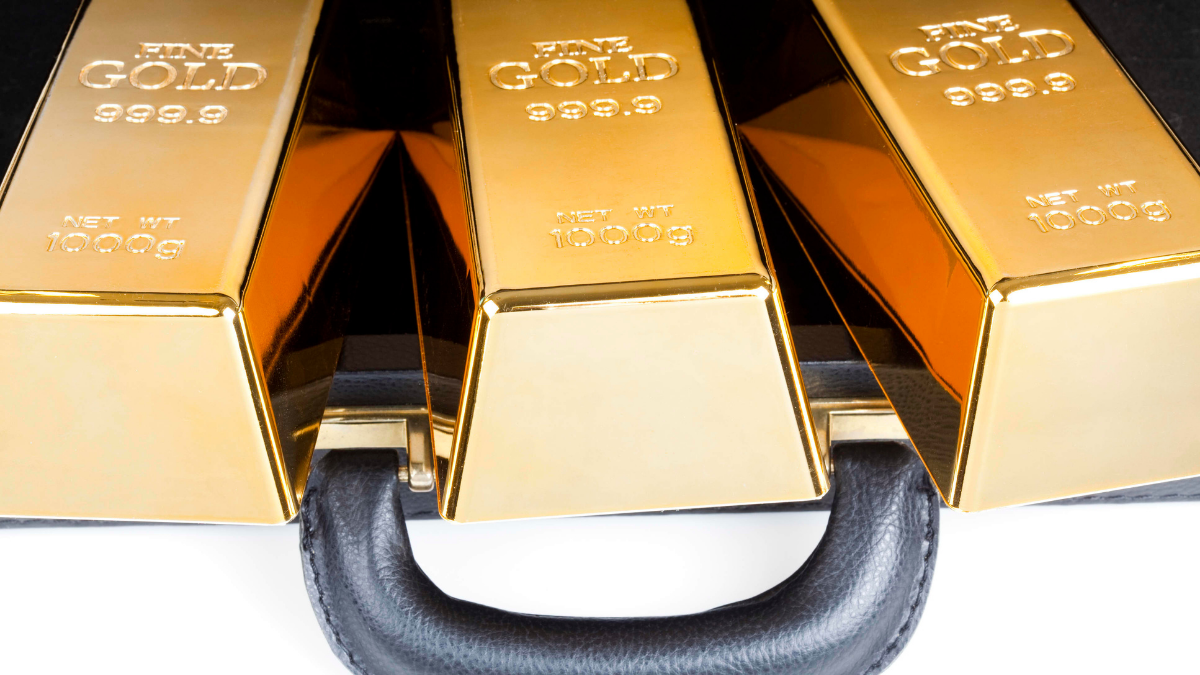 This was a typical day for customs officials in a country that has emerged as one of the world's most significant gold smuggling hotspots. 
Indian officials claim to have seized $185 million in gold GC00 -0.78 per cent smuggled into the country in 2020.
But that's just a drop in the bucket; experts estimate that roughly one-fifth of the 1,000 tonnes of gold were imported into India illegally last year. This equates to approximately $11 billion. 
The reason is straightforward: India is one of the world's largest consumers of gold but does not even rank in the top 50 in terms of production. According to officials, high tariffs on gold imports have resulted in a thriving smuggling industry. 
"It goes without saying that the increase in the incidence of duty on imported gold has incentivized." yellow metal smuggling," India's Directorate of Revenue Intelligence wrote last year in its annual smuggling report.  
According to officials, one of the most common ways for gold to enter the country is on the bodies of air passengers flying in from the United Arab Emirates, which is one of the world's largest gold hubs.