By 2041, Mathura-Vrindavan is estimated to receive 6 crore tourists annually; the draught reconstruction plan asks for a ban on tourist vehicles and a move to electrified public transportation.
Mathura-Vrindavan is seeking to become a "net zero carbon emission" tourist destination by 2041, the Uttar Pradesh government just stated. This would be India's first such master plan for a tourism attraction that is carbon neutral.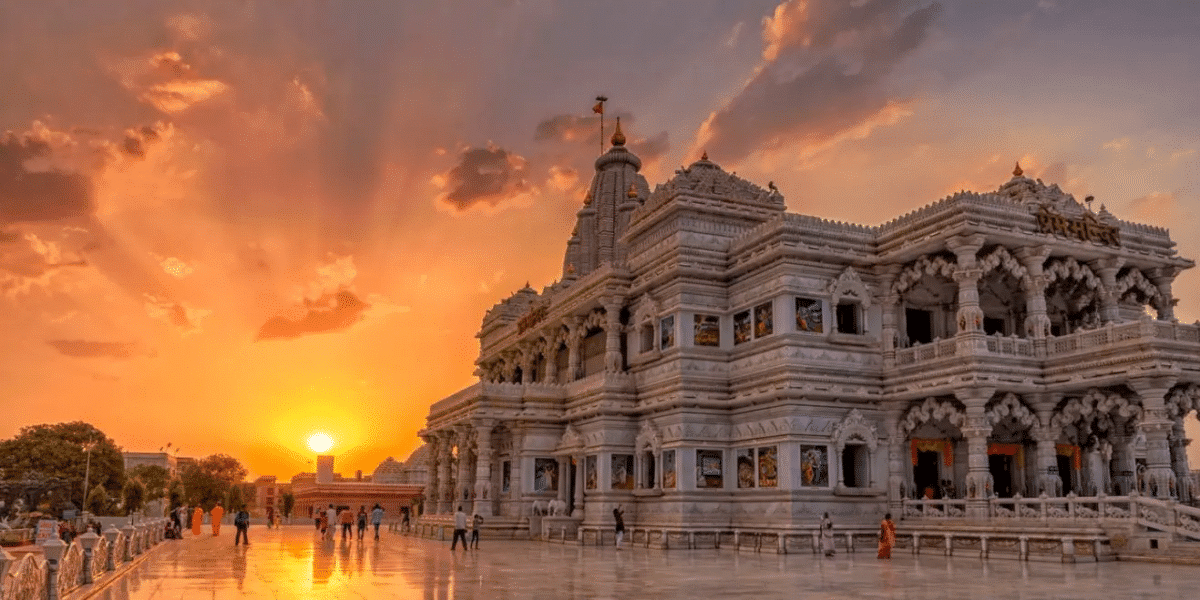 This entails a complete prohibition on tourist cars in the Braj region, which includes well-known pilgrimage sites like Vrindavan and Krishna Janmabhoomi. Only electric buses and other forms of public transportation will be permitted access. According to officials, the area's 24 kinds of wood and all 252 water bodies would be resurrected as part of the UP government's draught redevelopment plan.
The plan predicts that by 2041, the Braj region's annual pilgrim-tourist footfall will have increased from its current level of 2.3 crores to six crores. According to a top official of the Braj Teerth Vikas Parishad, the organization in charge of carrying out the plan, "supporting the local economy does not have a negative impact on the environment." The strategy paper will be presented this month, after the submission of the draught master plan, which was made public in March.
Greenhouse gas emissions must be brought as near to zero as possible in order to attain net zero carbon emissions status. Any leftover emissions must then be absorbed from the atmosphere, for example by seas and forests.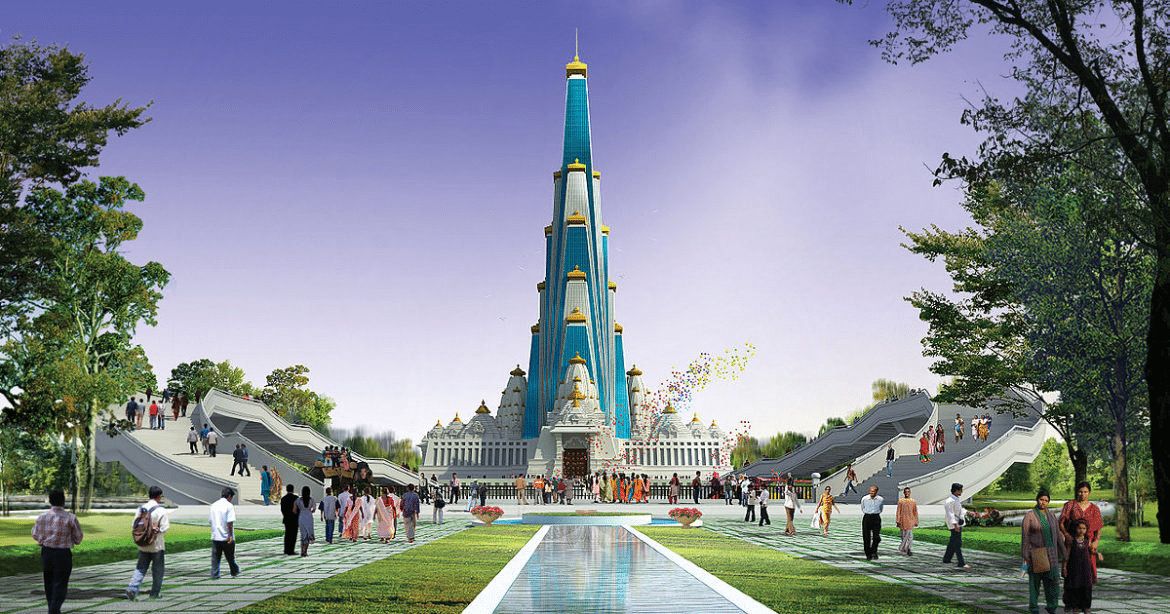 The design separates Mathura-Vrindavan into four clusters, each of which has two of the eight important cities, to make this easier. The plan is to create a brief route known as the "Parikrama Route" that pilgrims can travel by foot or electric car. They can utilize an electric minibus to get from one place to another, according to Subham Meena of Design Associates, the company that created the design, who spoke to The Hindu. According to him, this will be India's first carbon-neutral master plan for a tourism attraction.
Tourists will leave their cars at the edge of the city and only utilize e-rickshaws and minibusses to navigate this brief circuit. In Mathura and Vrindavan, there will be three to five electric vehicle charging stations, and there will be two in each of the other major cities. Each Parikrama Path will have a water station, dining hall for the distribution center, and rest area for visitors.
Some of the planned Paths can be seen in Govardhan, Gokul, Barsana, and Vrindavan, all of which are known for their devotion to Krishna. According to Mr. Meena, "the infrastructure of this area has been planned collaboratively so that they can use the shared pool of infrastructure.
There will also be connections made between the eight important cities of Mathura, Vrindavan, Gokul, Barsana, Baldeo, Gokul, Nandgaon, Govardhan, and Mahavan via an inland water system and a narrow-gauge railway line. It will be possible for pilgrims to visit the Krishna Janma Bhoomi and Dwarkadhish temples in Mathura, as well as Banke Bihari and other temples in Vrindavan, thanks to the renovation of the existing 12.9-kilometer railway line that connects the twin cities of Mathura and Vrindavan.
To increase pilgrims' access to locations like Banke Bihari, Cheer Ghat, and Kesi Ghat in Vrindavan and Kans Qila, Vishram Ghat, and the Dwarkadhish temple in Mathura, 24 km of national waterways connecting Vrindavan, Mathura, and Gokul will also be created. The 24 km course can be completed by tourists in around 45 minutes.
The whole Braj region, which includes well-known pilgrimage sites like Vrindavan and Krishna Janmabhoomi, will be closed to tourist vehicles. Only electric buses and other forms of public transportation are permitted in the region. Additionally, the region's 24 kinds of wood and 252 water bodies will be resurrected. The region is divided into four clusters, each of which includes two of the eight major cities. The plan is to create short routes, or 'Parikrama Paths,' that pilgrim can travel on foot or in electric cars. They can use electric minibusses if they need to move from one place to another.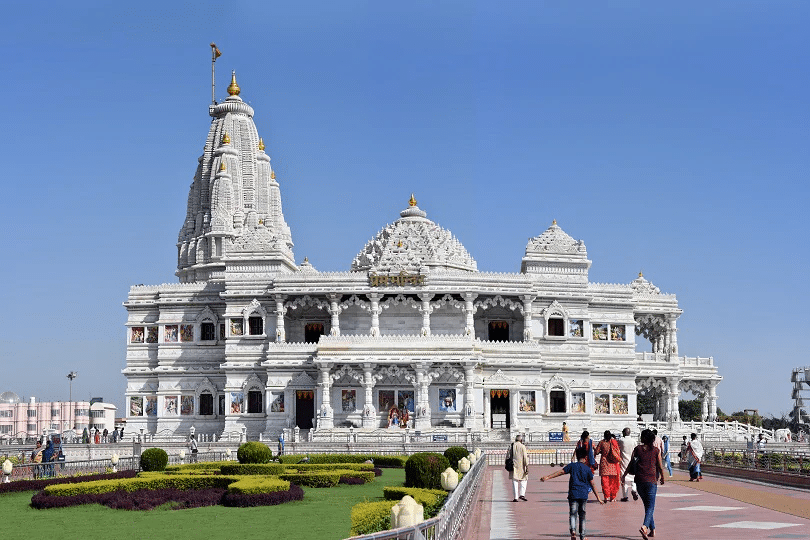 The Hindus hold a high regard for Mathura, which is home to Lord Krishna and is located on the Yamuna riverbank. The oldest historical records are also found there. It appears in the historical Ramayan. It is known that Mathura was one of Kushan King Kanishka's capital cities (130AD).
Bankey Bihari Temple, Govind Dev Temple, Rangaji Temple, Dwarikadhish Temple, and the ISKCON Temple are a few of the well-known temples.