After winning a controversial championship battle with Lewis Hamilton in 2021, Max Verstappen is set to win a dominating second world championship, thanks to his run of 5 consecutive race win that gives him a chance to clinch the title at this weekend's Singapore Grand Prix. 
Lando Norris, McLaren driver and a good friend of Max Verstappen, in an interview with Sky Sports hailed Max Verstappen to be one of the fastest F1 drivers ever. Norris also said that Max is one of the most talented drivers ever to come to Formula 1.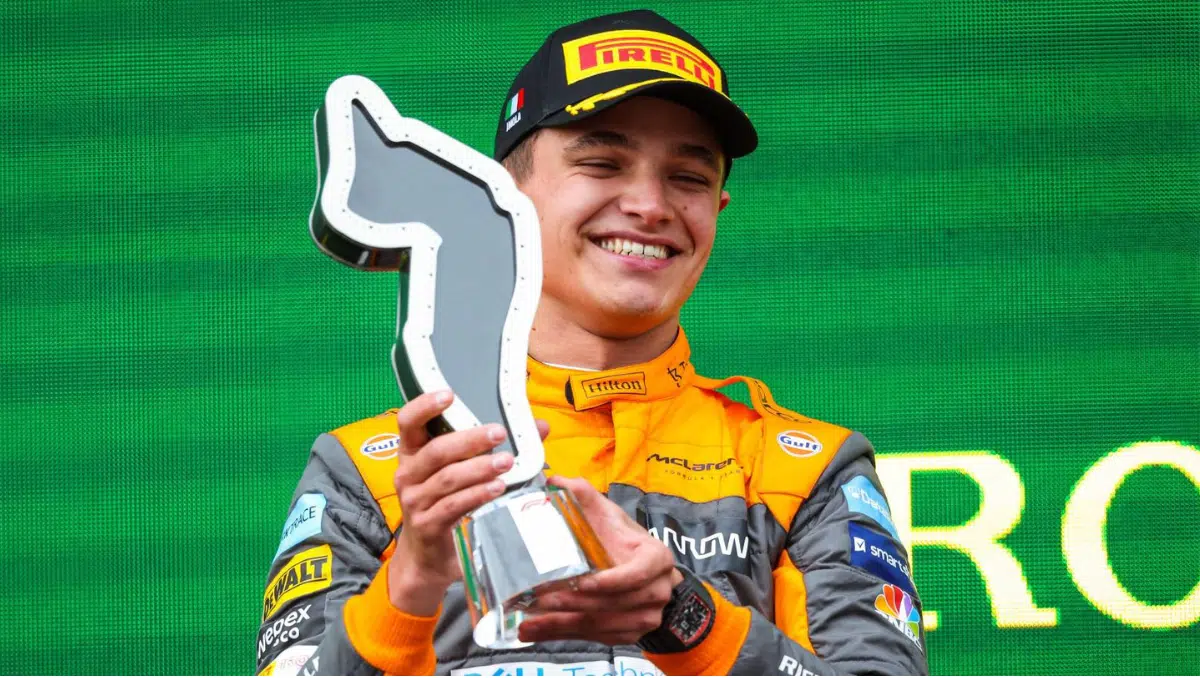 Max is leading the pack of young-generational F1 drivers- Charles Leclerc, George Russell, and Lando Norris, with consistent race, wins, and now a world title, and with one hand on a second back-to-back title. 
Lando Norris said Max is performing like Lewis Hamilton in his earlier times, with the best car and consistently beating his teammate, which is not easy. He also mentioned that Max is always pushing the limits, be it in Practice 1 and 2, or in qualifying. 
The Singapore Grand Prix takes place this weekend where Max can clinch his second world title if the permutation of the results sits well in his favor.
---