After the measles outbreak in May, Zimbabwe is struggling again to prevent deaths among children from measles. So far, approximately 157 unvaccinated children have died from measles. Due to religious beliefs, several families avoid getting their children vaccinated against measles.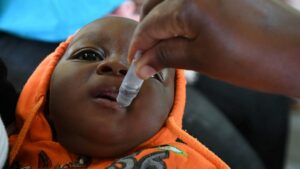 When the coronavirus pandemic hit the world, Zimbabwe continued vaccinations against measles. However, after the pandemic was dialed down, the public started visiting churches, and religious groups became an obstacle to vaccinating children. Since the Christian sect disapproves of modern medicine and preaches relying on self-proclaimed prophets.
Highlights:
157 unvaccinated children died due to the measles outbreak.

Zimbabwe's government blames church gatherings for post-pandemic

The local government aims to immunize all children before September.
Religious groups' discouragement led to decreased vaccination turnout.
According to Information Minister Monica Mutsvangwa, Zimbabwe has recorded 2,056 cases of measles and 157 deaths. Furthermore, the government is launching a mass vaccination drive to vaccinate children between the ages of six months and fifteen years. In addition, the government of Zimbabwe is engaging with religious and faith leaders to support the drive and increase family turnout at vaccination campaigns.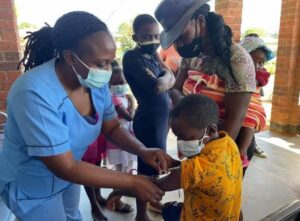 The Ministry of Health inculpates church sect gatherings after the pandemic. Furthermore, the President of Zimbabwe College of Public Health, Dr. Cleophas Chimbetete, emphasizes that the government should remain in talks with religious leaders to prevent more measles outbreaks. In addition, the government aims to vaccinate all the children in the region by September, before the schools reopen.
As per the Zimbabwe minister of local government, the government is seeking assistance from UNICEF and the World Health Organization to vaccinate children against measles. In addition, according to UNICEF, approximately 25 million children have missed their routine immunizations worldwide. Furthermore, they are they are calling a 'red alert' for child health because of missed immunizations against common childhood diseases.
What measles looks like and how it can be prevented?
Measles is one of the most infectious and contagious diseases in the world. Common symptoms of measles include red skin rashes, coughing, fever, and a sore throat. In severe cases, measles can become life-threatening. Measles can become life-threatening in malnourished and unvaccinated populations. Scientists believe 90% of the population must be immunized to prevent measles outbreaks in the future.