Researchers found that the anti-inflammatory characteristics of a Mediterranean diet can increase a couple's chances of conceiving.
What is Mediterranean diet?
The tremendous health advantages of the fruit, vegetable, and legume-based Mediterranean diet have long been recognized. It's a plant-based diet and includes regional cuisines and culinary techniques. The basis of the diet is plant-based foods such as whole grains, nuts, seeds, herbs, and spices. In moderation, dairy products, poultry, fish, and other seafood are acceptable. Sweets and red meat are only seldom consumed.
Benefits
Currently, research suggests it might also aid in the treatment of infertility and is a non-invasive and cost-effective method for couples attempting to conceive. The Mediterranean diet has been found to improve male sperm quality, fertility, and the efficacy of assisted reproductive technology, according to studies from Monash University, the University of the Sunshine Coast, and the University of South Australia (ART).
Particularly the anti-inflammatory characteristics of Mediterranean diet can increase a couple's chances of conceiving.
A western diet, in contrast, is deficient in dietary fiber, vitamins, and minerals and is high in refined carbs, animal proteins, and saturated fats. Western diets are typically linked to greater levels of inflammation.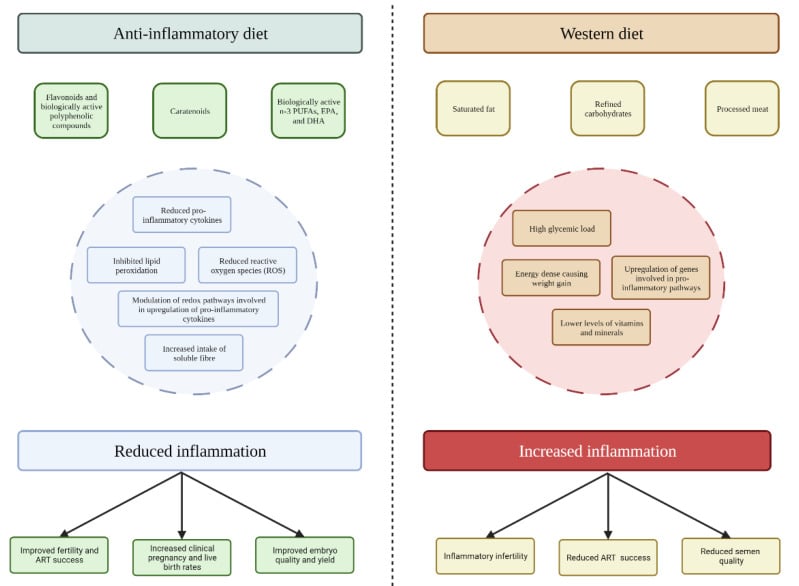 Infertility
48 million couples and 186 million people worldwide are affected by infertility. Preconception nutrition changes to better follow Food-Based Dietary Guidelines (FBDGs) are a non-invasive and perhaps beneficial way to enhance fertility results.
It may be possible to boost fertility partially or completely by including anti-inflammatory dietary patterns as low-risk supplementary fertility therapies, which would eliminate the need for lengthy or extensive pharmaceutical or surgical operations.
Experiment Result
There were 9,232 people in all who were enrolled in one of the two continuing pregnancy studies, one in North America and the other in Denmark. Each participant filled out a thorough dietary questionnaire before beginning their individual study, and this information was used to determine how closely they adhered to each eating pattern.
In both trials, women who ate a diet that was higher in anti-inflammatory foods had a higher likelihood of getting pregnant than those who ate diets that were lower in anti-inflammatory foods.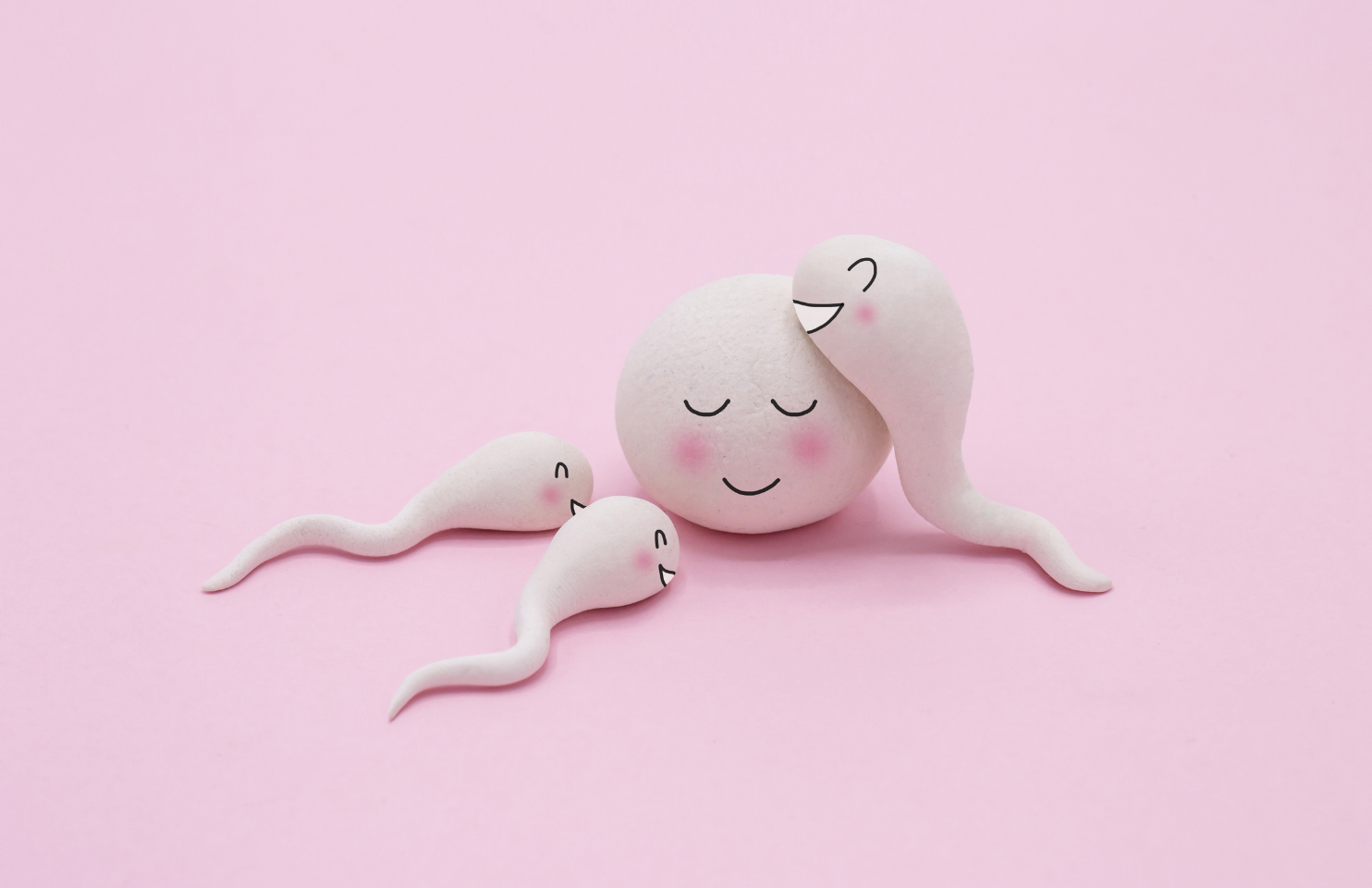 Research finding also pertains to the detrimental effects of inflammation on fertility, which may be responsible for irregular menstrual cyclicity, implantation failure, and other severe reproductive consequences.
Therefore, dietary changes that lower inflammation may enhance reproductive results.
Dr. Evangeline Mantzioris, a researcher at UniSA, states, "consistent research indicates that we may increase fertility by eating a diet low in red and processed meat and high in flavonoids (found in leafy green vegetables) and polyunsaturated fats, which are considered to be "healthy" fats". Women with obesity and women aged 35 years and beyond had considerably more positive benefits.
For people who desire to conceive a family, adopting this diet is a "non-intrusive and economical technique," according to researcher Simon Alesi from Monash University.
The Mediterranean diet is frequently cited as one of the healthiest diets in the world. Also, it's quite encouraging to know that it could increase your chances of getting pregnant and having a child.
Of course, additional research is required, but at the very least, switching to a Mediterranean diet can enhance both your general health and your ability to conceive.