Lionel Messi paid an emotional tribute to Diego Maradona after emerging victorious against France to lift Argentina's third World Cup title.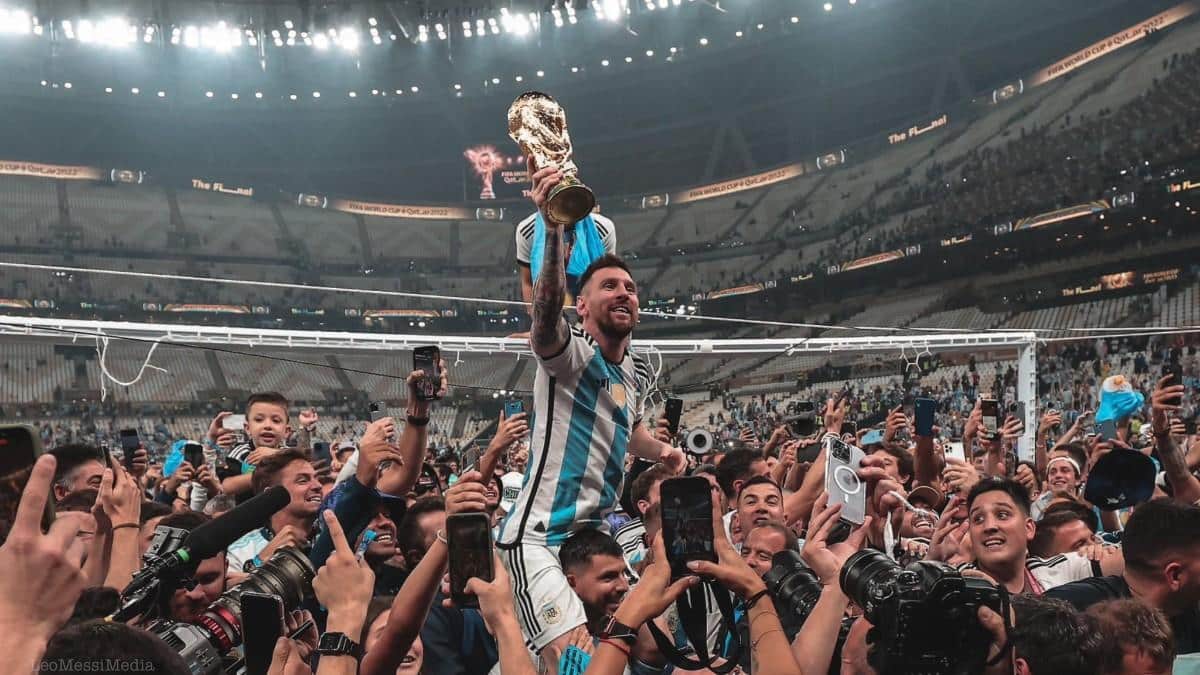 Following Argentina's fairytale ending at the World Cup, Lionel Messi paid his tribute to the late Diego Maradona, who passed away two years ago.
Messi took to Instagram to express his emotions. In his post, he said that it had taken almost 3 decades for the ex-Barcelona star to win the World Cup and that he had good times and also bad times while playing football.
He always had that dream of following Maradona's steps of leading his nation to a World Cup and that has finally been done. Messi stated that despite knowing that he would never give up, he did not want to stop trying.

The Veteran also praised Maradona and said that the 1986 World Cup winner encouraged them(Argentina) from heaven.
The 7-time Ballon d'Or winner said that this victory was also for those players who were benched in various international matches and those who really cared about the hard work put in by the team, rather than the final outcome of the matches.

The PSG forward also heaped praise on the technical team and all of the people who were tirelessly working day and night just to see this beautiful day. He stated that failures are a part of the journey and without them, it is impossible to achieve greatness

Despite their loss against Saudi Arabia, La Seleccion bounced back, and even attained glory and Lionel Messi, as he did in Copa America last year, carried his team to paradise once again, winning the ultimate prize in football.
There was a parade to celebrate the newly crowned champions, but unfortunately, it had to be cut short as so many overjoyed supporters poured onto thoroughfares, roads and overpasses to catch a glimpse of the team that won one of the most memorable finals of all time.
It was indeed a thrilling final, especially the last few minutes, where neither France's Kylian Mbappe nor Messi would give up. These two teams held their nerves right into the dying moments of the match and fortunately, the fans got to witness one of, if not the best, penalty shootouts the World Cup has ever seen.

Millions of elated, blue and white flag-waving fans filled the capital. There were too many fans to the point where the players had to abandon the team bus that was used to transport them to Buenos Aires and board helicopters to reach their destination.