The Four Horsemen of thrash metal are back with the announcement of their upcoming 12th studio album, "72-Seasons", which will be available on April 2023 via the band's own Blackened recordings; popularly known for a massive cult following 'Metallica" dropped their single Lux /Eterna which has garnered over 11 million views since its release.
Earlier this year, Metallica was again in the spotlight due to the use of their 1986 classic song 'Master of Puppets', in the popular Netflix Sci-fi Series "Stranger Things– Season 4 Finale."

The new album "72 Seasons' would tick over 77 minutes and will consist of 12 tracks that reminisce sound about the early days of the band. The last album by Metallica was titled "Hardwired…to Self Destruct and was released in 2016."
History of Metallica



Known as the pioneers of thrash metal groups with 08 Grammy's under their belt- Metallica is set to launch the 12 one as well, countless of their songs have been used in movies and commercials with 'Enter Sandman" being at the top billboard which is played in all major sporting events.

In a career spanning over 04 decades, there have been few changes in the lineup, which is a topic of debate amongst the fans, but the actual loss that the band endured was the death of bassist Cliff Burton. The internet is flooded with countless movies and stories about the formation of the biggest metal band in the world.

In 2009 the members of Metallica were inducted into the Rock and Roll Hall of Fame, surprisingly it's the first band to perform on all seven continents of the world. Following the 30th anniversary of The Black Album, over 50 artists of various genres covered the songs crafted by Metallica. A surprising fact; the city of San Francisco has termed, Dec 16, 2021, as "Metallica Day"
According to the Internet; the Top 05 Albums by Metallica are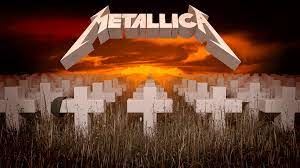 01. " Master of Puppets"- "- Released on March 3, it's the third studio album by Elektra Records, the artwork was designed by Metallica and Peter Mensch, and it was the band's last album to feature Cliff Burton as a bassist.
02. Ride the Lightning-Released on 1984, on July 24, it is the second album of the band, many music critics have cited that Ride the Lightning has a huge impact on the formation of Thrash metal.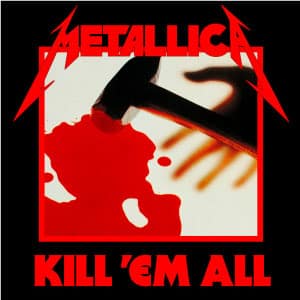 03. Kill 'Em All-The first album released on July 25 1983, Kill 'Em All came into existence by Megaforce Records label.
04. …and Justice for All-Regarded as the Fourth studio album, released in1988, with a new bassist Jason Newsted', the album cover did receive a mixed response from the critics.
05. Metallica aka" The Black Album"-Largely known as the black album, released in 1991, by one on one studios, it had 5 promotional songs "Enter sandman", "Wherever I May Roam", "Sad But Truth", "Nothing Else Matters', and 'The Unforgiven" all of which was a commercial success