Metro Boomin, A well known giant name of hip hop and music industry & one the most consistent producer of our generation released his new studio album 'Heroes and Villains'. It's Boomin first big project after a span of 4 years of his last project 'Not all heroes wear Capes' in 2018. The early release date of the project had to be postponed due to sample clearance issues. features tons of guest features.
The 15-track sophomore project features fueled with heavy appearances from the likes of Future and Chris Brown on "Superhero (Heroes & Villains)," 21 Savage and Young Nudy on "Umbrella," Travis Scott and 21 Savage on "Niagara Falls (Foot or 2)," A$AP Rocky and the late Takeoff on "Feel The Fiyaaaah," The Weeknd and 21 Savage on "Creepin" and more.
Throughout the album, Boomin reminds listeners, all his fans & the whole music industry just exactly why he's one of the most successful, consistent producers of this era.
The young producer sequenced every track perfectly, Which enhanced the concepts & tone of the album, allowing both Metro and his guest features to evenly shine.
BOOMIN TAKES ON 'YIN-YANG' THEME IN 'HEROES & VILLAINS' .
For the album cover art, Metro Boomin is referencing mirroring his alter ego the record's depiction of a man shaking hands with his twin. The cover art perfectly goes with the hidden theme of YIN-YANG inside a single individual.
METRO FOLLOWED AN UNORTHODOX APPROACH IN ANNOUNCING THEIR CONCEPTUAL PROJECT 'HEROES & VILLAINS'
Metro took an unorthodox approach in announcing their conceptual project 'Heroes & villains' , sharing comic book-style illustrations while playing up the "heroes and villains" theme by asking fans, "Which side do you think he's on?"
RELEASED A SHORT FILM FOLLOWED BY ALBUM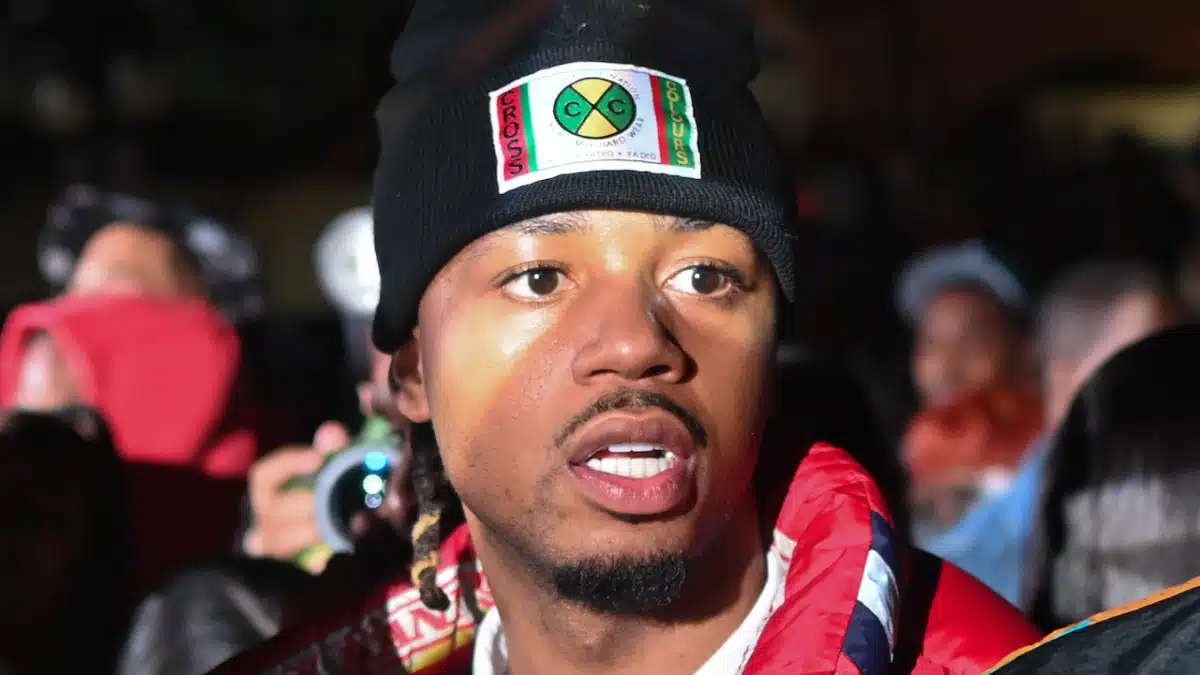 Earlier this week before releasing the much awaited Heroes & Villains album Boomin has released a fiery six-minute short film as teas of the the album, which previews some tracks from the record, and also stars the legendary Morgan Freeman, as well as Lakeith Stanfield, Young Thug and Gunna .The short film is directed by Gibson Hazard.
THE ALBUM IS A SECOND INSTALMENT OF 'HEROES' TRILOGY
In an interview with Apple Music boomin confirmed that the latest dropped album is the second instalment of Heroes trilogy, but he didn't reveal much about the third and final project, He will lookout for the response of the latest album. He added.
Needing consideration ,Heroes & Villains is out now via Boominati Worldwide,Republic Records Universal Music Group.
STREAM METRO BOOMIN LATEST ALBUM "HEROES & VILLAINS"