Union Finance Minister Nirmala Sitharaman got admitted to a private room at AIIMS hospital on Monday.
On Monday, Union Finance Minister Nirmala Sitharaman was admitted to the All India Institute of Medical Science (AIIMS) for a routine check-up and a minor stomach infection.
According to the sources, the 63-year-old minister was admitted to a private room in the hospital on Monday at about noon and would likely be released soon.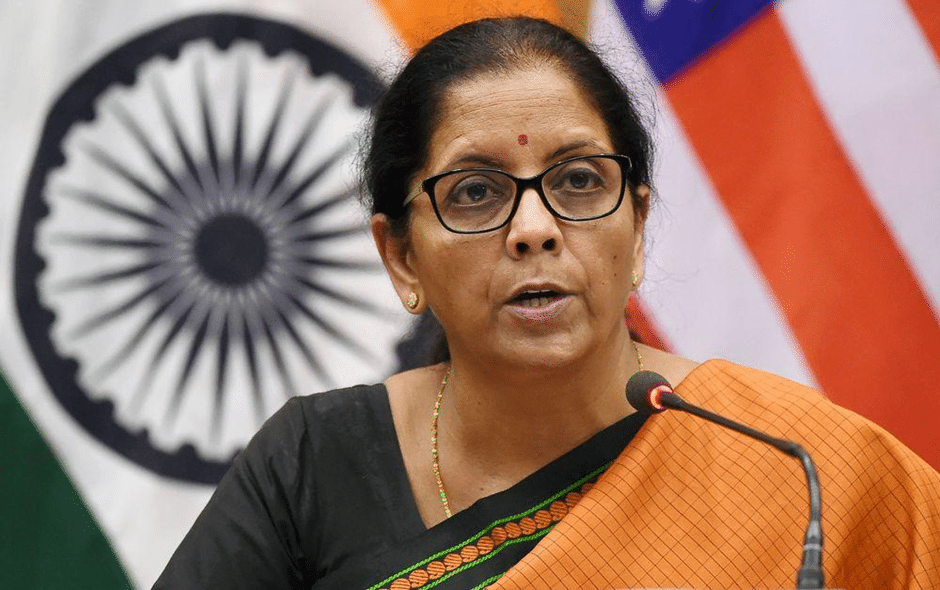 It was reported by official sources that she is fine now and there was no need to worry. The reason she why was hospitalized was not immediately known. As Reuters requested a response from the finance ministry that was not immediately fulfilled. A report on her health from the doctors is expected to be released soon.
Recently, Finance Minister Nirmala Sitharaman attended the 35th annual convocation of The Tamil Nadu Dr. MGR Medical University in Chennai on Saturday. The Finance Minister stated, that there was a clear need to strengthen Tamil as a language and that medical education in Tamil Nadu should be taught in Tamil.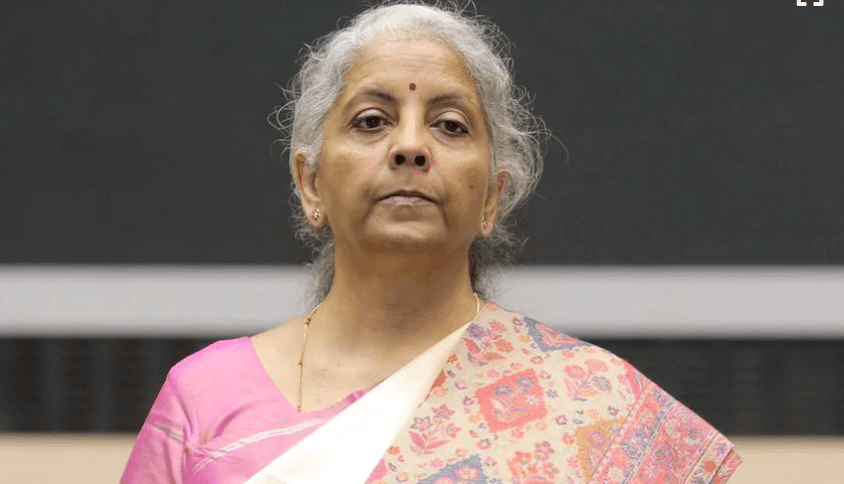 If medical and other related subjects are taught in Tamil there are opportunities for students to be in a better position, the Union Minister said. Medical education should be taught in Tamil since it is the state's favourite language. Medical education does not pertain to doctors, it can be other subjects like nursing or dentist. If it is available in Tamil language, it is better for us. There are possibilities to pursue research work," she said.
She also made it clear that she is not against the English language. It will be better for all of us to learn in Tamil since there is a chance to advance, she added. She further remarked, "Since I am stating it in Tamil Nadu and in the presence of the Minister for Medical Education, I do not think that there would be any type of opposition from Tamil Nadu."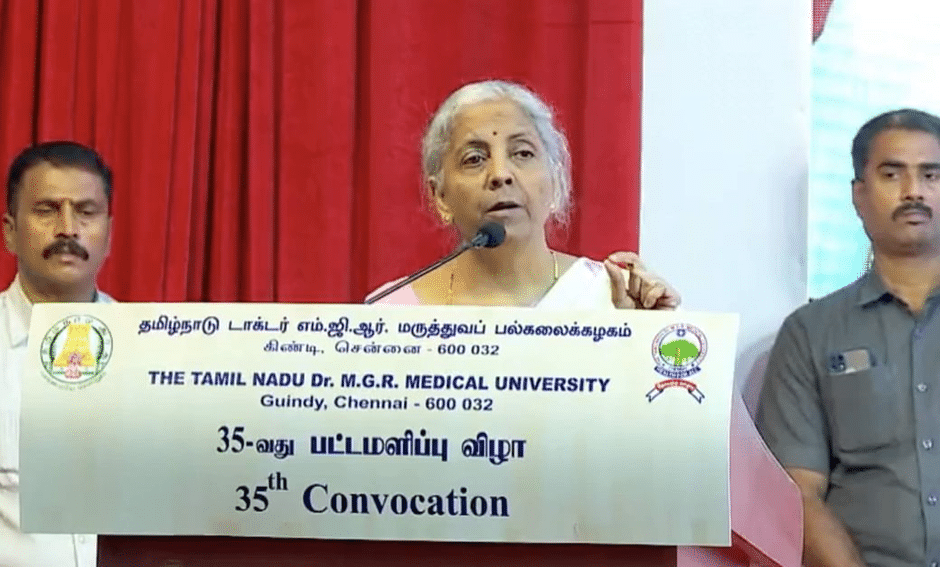 Talking about the Covid-19 outbreak she said that, the nation was in a "better position" to handle it than nations like China, Japan, and Korea. And that, India successfully carried out the vaccination programme against the pandemic.
She further stated that India is regarded as the world's pharmacy as it provides high-quality medications at reasonable prices. She said that India fulfills 50% of all generic drug demand in Africa, 40% of generic medicine demand in the USA, and 25% of all medicine demand in the UK. India produces about 60% of global vaccines and 70% of the vaccines used by the World Health Organization for mandatory immunization programs.
Yesterday, the Finance Minister was seen paying a floral tribute to former Prime Minister Atal Bihari Vajpayee on his birth anniversary at 'Sadaiv Atal' in New Delhi.