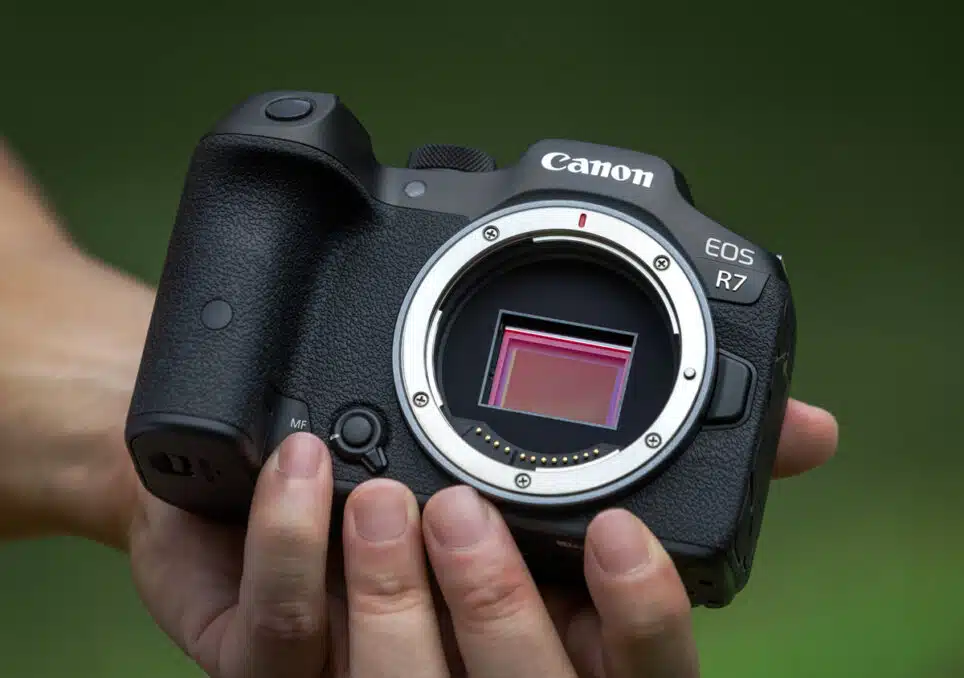 As we see, the camera market for mirrorless systems was once robbed by Sony's mirrorless cameras. Till now, Nikon and Canon have been fighting with each other to compete with Sony's mirrorless cameras. Once upon a time, the DSLR market was ruled by Canon and followed by Nikon, but in the 90s, Lica and Fujifilm were the rulers of the film market. Now it has come to only Sony. Could you ask why I praise the Sony guys so much? It's because of the performance in low light conditions and how fast their autofocus is out of the box!
So let's come up here with a simple comparison with recent models of what Sony and Canon are rolling out on the market. It's the Canon R7 and the Sony A7c that would be the best to compare by price, performance, and durability, and let's see how compromising it would be if you want to enter the mirrorless segment.
So to start, let's see the price of both cameras. For the Sony A7c, it comes around 1.60 lb with the kit package I'm considering, so for the Canon R7, it's cost is high here at 2,90 lb compared to Sony's full-frame sensor that Sony offers. Both prices might differ as the prices were seen on Amazon. So give your mind a clear idea of what you're going to purchase.
So let us come to performance. The Sony here has a 35 mm full-frame (35.6 x 23.8 mm), Exmor R CMOS sensor, which is a 24MP sensor. When it comes to Canon, the R7 has an approximately 32.5MP APS-C CMOS sensor with a 1.6x crop factor. So here you can see what the situation is. With Sony you will handle low with ease and with Canon you will have more quality in the images, as Canon claims. However, when it comes to burst rate, Canon has the advantage because it takes 15fps in mechanical and 30fps in electronic, so they both excel in their respective fields, while the R7 will excel in fast photography genres such as motorsports and photojournalism.
And here I'd like to compare a single thing of yours to a professional or personal canon It makes me feel professional because of the dual card slots, but here at Sony, it lacks that feature. If you're a photographer of your own personal space who works doing street photography and travel photography, the A7c will be the best choice for you.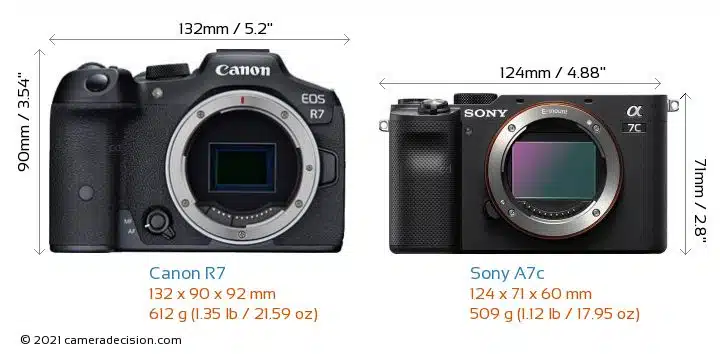 So let me sum it up for you how it is going to affect your choice, so think and do understand what you are going to do. It is up to you to decide whether you want to buy a Canon or a Sony camera.