Indian former cricket captain said, "I am open to that role, either as a player or in some way as a coach for a franchise".
Mithali Raj is keeping her options open for the women's IPL tournament that will take place next year. She could play, coach, or even own a team, she claimed.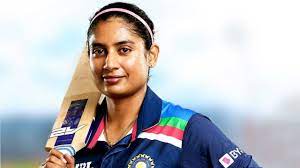 The BCCI recently announced that the first women's IPL will take place in March of next year, before the men's tournament.
In an interview with PTI on Tuesday, Raj said, "I am keeping that role open, whether as a player or in some way as a mentor for a franchise."But right now, nothing is clear, because there are five teams…, she added.
Mithali, who quit international cricket earlier this year, said, "I don't know how they're going to do, whether it's a bidding process or an auction, so until I know for sure, I'm keeping pretty much everything open."
Mithali Raj on her role and responsibility-
When interrogated if she could own a team. She responded, "Maybe, yes."
Recently, the former female cricketer also made her debut as a commentator and described it as an "interesting time."
"I am observing cricket through vastly different optics. I still have anxiousness during close games," Raj added. The former India captain, who was in attendance at a function, also stated, "I have yet to overcome the barrier of not feeling those emotions of a player."
"I am merely gauging the temperature to see if I am qualified to offer commentary. Perhaps after some time has passed, I will evaluate my motivation levels and determine whether or not I still have the desire to pursue it" Raj said.
In regard to encouraging a greater number of young women to pursue a career in cricket, she stated that the inaugural edition of the under-19 World Cup, which will take place in 2019, is a significant step forward. And, also referred to it as a large platform.
Mithali on BCCI's equal pay decison
When asked what further has to be done to better promote women's cricket in the wake of the BCCI's pronouncement on equal match fees for its centrally-contracted female and male players, she responded that nothing happens overnight. Also added that there is time for everything.
"Currently, one should appreciate the things that are improving and bolstering women's cricket higher," she said. Also, adding that the positive changes that have occurred should be amplified a lot more.
"Whether it's match fee, women's IPL, and Women's Under-19 World Cup first edition next year," she said. "Currently, one should appreciate the things that are improving and bolstering women's cricket higher," the former cricketer added.
She remarked that this would most likely result in additional alterations.