On Wednesday, Mahua Moitra, Trinamool Congress MP, said that she "stood by" using foul language in Parliament against the BJP's Ramesh Bidhuri. 
Her statements came during demands for an apology and strict action against her. In response to this controversy, she told the local media, "I've called an apple, an apple and I stand by it."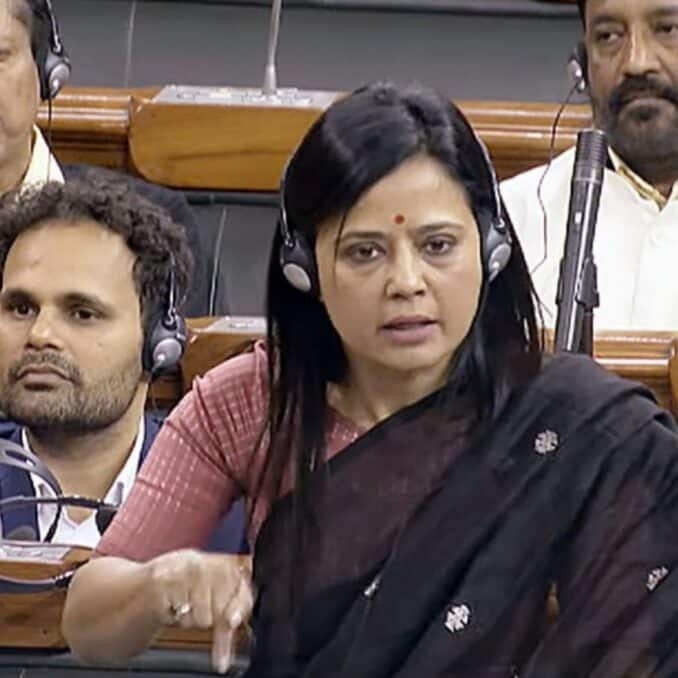 After TMC MP Mahua Moitra used her offensive language in parliament, it led to a lot of broils. However, Moitra stuck to her words and questioned "patriarchy" in the questions attacking her. Moitra's offensive remarks were made as BJP MP Hema Malini said that the Opposition members should "control their tongue".
According to the TMC MP, the BJP members are asking how can she (Moitra) use such a word being a woman, so does that mean that one should be a man to be able to pay it back as soon as it gets to her? She further said that there is patriarchy in BJP, and they are carrying on with the controversy about her language in the Lok Sabha.
As per Moitra, she would exhibit her side of the story if she was brought to the privileges committee of the Parliament.
Moitra said that she's surprised that BJP is teaching everyone about parliamentary etiquette. She added, "That representative from Delhi heckled me. I'll call an apple an apple, not an orange, if they'll take me to the privileges committee, I'll put my side of the story."
The Trinamool MP, who presented a thought-provoking blunt speech on the Adani Group situation in the Lok Sabha on Tuesday, said that the BJP is been trying to put a veil over the issue.
She said in her speech that it is for the first time that everyone was able to present the concept of Adanigate to the people of India. According to her, the BJP was trying to do everything to put a veil on this issue for the past 3 years, and she is happy that all the Opposition parties came out together while unveiling this matter.
Moitra said that now the People of India will be able to see the intensity of the Adanigate scandal.
However, BJP members counter-attacked Moitra's arguments. BJP MP Hema Malini said that the opposition members should control their tongues and not get so much emotional and over-excited. She added that each and every member present in the Parliament is a respectable person, and the use of offensive language requires serious actions.
The Adani Group issue had been highly debated in the Parliament on Tuesday. Rahul Gandhi, Congress MP too, in his response to the debate on the Motion of Thanks to the President's Address, had spoken vastly about the Adani Group and its owner Gautam Adani.
He carried on his speech and alleged that the ruling government had manipulated rules and regulations to favor the industrialist Gautam Adani. He also questioned the ties between PM Modi and the industrialist.
The bench asked Rahul Gandhi to present valid pieces of evidence for his "baseless allegations". Counter-attacking Rahul Gandhi, Parliamentary Affairs Minister Pralhad Joshi said that Rahul Gandhi's allegations should be eliminated and requested a privilege motion against him.
Joshi said that as per Parliamentary rules, allegations cannot be made until prior notice is provided by an MP. He also said that a Congress leader (Rahul Gandhi) has made baseless allegations in Parliament and a Privilege motion should be moved against him.