Longing to weaken Russia, NATO allies have agreed to extend their support to Ukraine, which is not a member. Jens Stoltenberg said they would continue to provide military aid to Ukraine for years in the war against Russia.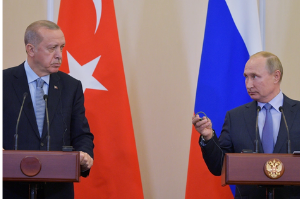 Nearly two months before, the world woke up to the news of the attack on Ukraine by Russia. Since then, Ukraine has been trying to get support from different countries to fight the war against Russia. Finally, on Thursday, The North Atlantic Treaty Organization (NATO) agreed to extend its support to Ukraine against the aggression of Russia.  
NATO Secretary-General Jens Stoltenberg, in his statement, said that the allies are ready to support Ukraine, including help for Kyiv to shift from the use of soviet weapons to modernized Western weapons and systems. During a youth summit in Brussels, Stoltenberg said, "We need to be prepared for the long term. The war could drag on for months and years." 
Stoltenberg also added that the NATO allies have started pouring $8 billion as military aid to Ukraine. The NATO chief, in his statement, said that the West would continue to put maximum pressure on Russian President Vladimir Putin to end the war with Ukraine. Moscow calls this a 'special military operations' through economic and military aid transactions to Ukraine. 
Many countries have sent weapons, but most of them are Soviet-built arms and ammunition. The Western countries, including the US, have started to supply Ukraine with western 155mm howitzers. Australian military assistance contribution to Ukraine was $225 million, with an additional amount of $65 million under humanitarian aid. On Tuesday, Germany had announced the shipment of Gepard Tanks equipped with anti-aircraft guns, and Berlin, for the first time, approved military assistance by providing heavy weapons to Ukraine. 
Ukrainian officials have been pleading with different countries for help since Feb 24, 2022. The increase in the transition of artilleries came after Russia intensified its weapons in Donbas, an eastern region with open terrain seen better suited for heavy tanks and guns. Russia's primary focus is on acquiring the east part of Donbas, which is creating a fear of division between South and North Korea.  
The ongoing war between Russia and Ukraine for the past 60 days has killed many civilians. People are forced to flee from the country as food and coal prices have skyrocketed. Ukrainian officials have mentioned that as of Mid-April, almost 2,500 to 3,000 Ukrainian troops have been killed. The West hopes that the arms provided to Ukraine would help them to tackle the massive aggression by Russia. 
Published by: Gargi sharma
Edited by: Aaradhana Singh