On Tuesday, Netflix reported recording the most extensive loss of customers in over ten years. In the first quarter, the streaming service lost 200,000 customers worldwide and has predicted much more difficulties.
Following its rise to prominence during the epidemic, the company that sparked the streaming revolution now finds itself in uncharted territory.
Although Netflix continues to be the most popular streaming service globally, with 222 million customers worldwide, it is expected to slow down following a rise in revenue during the pandemic.
It was announced on Tuesday that Netflix had lost 200,000 subscribers in its first three months of operation this year.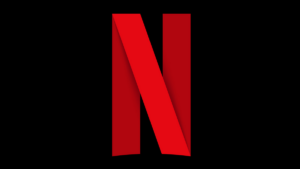 The falls occurred when the company boosted pricing in major regions such as the United States and the United Kingdom while exiting Russia.
Netflix expects to lose up to 2 million customers in the second quarter due to the increased monthly fee and the company is working on a tool to prevent password sharing.
On Tuesday, in a letter to shareholders, Netflix stated, "Our revenue growth has slowed dramatically." "As we projected, streaming is eclipsing linear, and Netflix titles are trendy worldwide.
However, along with competition, our very high home penetration — especially considering the enormous number of families sharing accounts — is causing revenue growth difficulties."
Password sharing has been an issue for Netflix "for a long time," according to Lucas Shaw, who runs the Screentime column for Bloomberg news.
Reed Hastings, its president, stated: "It wasn't a high priority to work on [account sharing] when we were growing quickly. And now we're putting in a lot of work into it."
"It appears like the corporation is attempting to locate a possible growth sector," he told the Today show.
"They've tried and failed in the past to stop people from exchanging passwords."
This quarter, according to the company, Netflix lost 600,000 users in the United States and Canada. The report, however, does not give any information on Indian clients or those from other countries.
However, the company stated that members canceled their subscriptions due to the price rise, but the company's development may be slowed due to account sharing.
The price rise, though, could not be Netflix's only issue. As part of its attempts to prevent password sharing between various homes, Netflix released two additional paid sharing capabilities in at least three regions in March. Netflix believes that over 100 million homes are utilizing another household's account, which it sees as a stumbling block to its long-term growth.
"Sharing is likely to have aided our development by increasing the number of individuals who use and appreciate Netflix." We've always attempted to simplify sharing inside a member's home with features like profiles and multiple streams. "While they have been trendy, they have caused uncertainty regarding when and how Netflix may be shared with other families," Netflix added.
Competitions
Netflix is also up against a lot of competition, with companies like Amazon and Apple and conventional media corporations like Disney investing heavily in their online streaming services.
According to Paolo Pescatore, an analyst at PP Foresight, the loss of customers was a "reality check" as the company tried to strike a balance between maintaining consumers and increasing income.
"While Netflix and other services were critical in the shutdown, people are now reconsidering their purchase decisions based on shifting habits," he added.
He went on to say that North America is "today inundated with too many services chasing too little bucks."
Its stock dropped more than 20% in after-hours trading in New York after the revelation, knocking more than $30 billion off its market value.
Customers who share accounts with relatives or friends will be targeted for advertising and generating income for the firm.
Mr. Hastings stated, "Those who have followed Netflix know that I've been against the complication of advertising and a huge admirer of the simplicity of subscription." "However, as much as I support it, I am a larger supporter of consumer choice."
Mr. Hastings stated that ad-supported services are "pretty clear" for Disney and HBO.
However, economists claim that growing expenses are beginning to strain consumers. According to market research firm Kantar statistics, families in the UK canceled more than 1.5 million streaming subscriptions in the first three months of the year, with 38 percent claiming they wanted to save money – the highest proportion ever.
Netflix has also revealed that it will implement a system that would charge a fee if a customer wants to share their password with another person. The company has already started a trial in three countries- Peru, Costa Rica, and Chile. And then will determine whether or not to perform these tests worldwide based on the results, as there is no guarantee that they will be conducted globally.
These capabilities may or may not be helpful to Netflix. While the upgrade would increase money, there is a risk that they will lose a large market because many consumers felt comfortable sharing with their loved ones.
---
Published By: Aman Gupta
Edited By: Vanshika Sahu