Nirmala Sitharaman, The Finance Minister of India, meets the Managing Director of the International Monetary Fund, Kristalina Georgieva.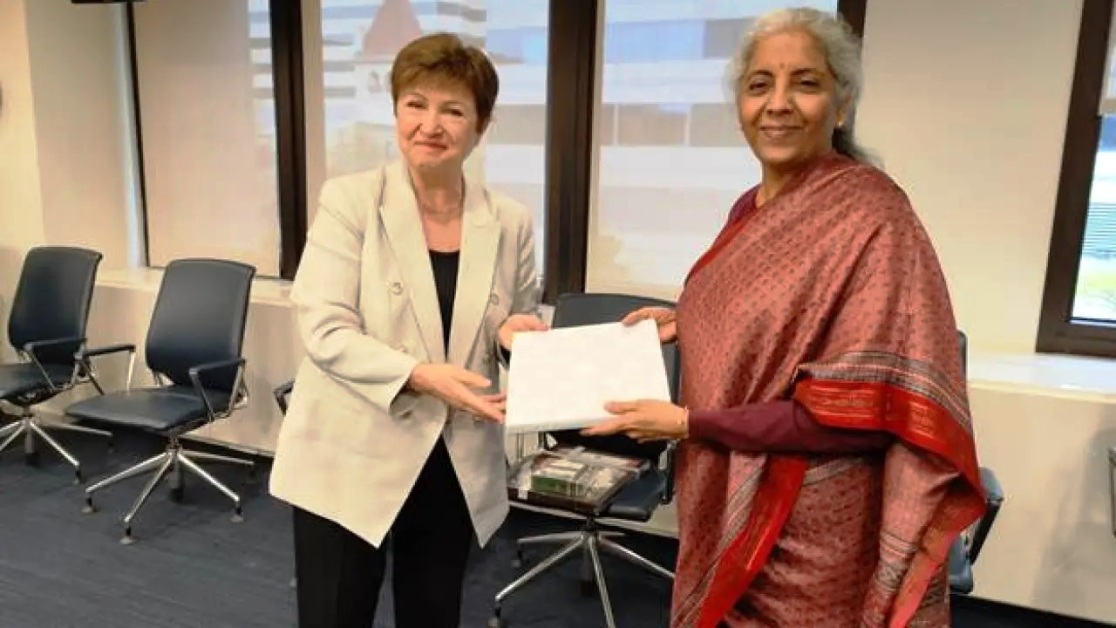 The Finance Minister of India, Nirmala Sitharaman met the IMF chief in Washington on April 18. Both of them discussed a range of topics.
The IMF chief, Kristalina Georgieva congratulated the Indian minister of successfully carrying out the Vaccine drive during the peak of the pandemic.
Furthermore, she appreciated India's efforts for providing vaccines to other nations during Covid.
Nirmala Sitharaman discussed various topics with IMF chief
Among the varied topics discussed in the meeting, the finance minister talked about the severe impact of geopolitics on global growth.
Nirmala Sitharaman, emphasized on India's policy that helped India's economy remain intact even with limited fiscal space.
Further, Kristalina appreciated India's policy of neighbours first as India lends the helping hand to Sri Lanka amidst the serious economic crisis prevailing there.
She also assured, to constantly engage with the island nation.
In her tweet, Nirmala Sitharaman mentioned about her discussions with the Managing Director of the International Monetary Fund.
Sitharaman also assured India's commitment to economic growth through capital expenditure.
She mentioned that India's accommodative fiscal stance with huge structural reforms and strong monetary policies helped India recover post-pandemic.
---
Published By : Chittajallu H S Kumar
Edited By: Kiran Maharana