Kim Jong-un, the leader of North Korea, visited President Vladimir V. Putin of Russia four years ago in 2019. Both the men spent their two days meeting enjoying folk dances, feasting on borscht and reindeer dumplings, and toasting the burgeoning relationship between their two countries. The meeting held in 2019 was mere talks and diplomatic shows rather than action.
However, Kim Jong-un will visit Mr. Putin for a second time this week and he has something that the Kremlin desperately needs; he has the ability to supply munitions that could help Russian forces against Ukraine. 
Announced by both the government, this meeting comes as Mr. Putin is courting support for his standoff against the U.S.A. and NATO. Russia is now not only far more isolated on the world stage but also a target of sanctions. Mr. Putin has managed to garner support from countries like Iran that have been providing direct military assistance to Russia for its war in Ukraine. Meanwhile, other countries like India stand firmly on their resolute to not only decline but also condemn Russian aggression.
The Meeting:
Kremlin in a brief statement said that Mr.Kim would "pay an official visit to the Russian Federation in the coming days" on Mr.Putin's invitation.
As reported by The Guardian, Japan's Kyodo news agency citing an unnamed Russian official source reported that the armoured train of Kim's arrived at Khasan station. It is the main rail gateway to Russia's Far East from North Korea. Continuing his family's tradition of traveling by train, Kim traveled to Russia in his slow-moving armored train.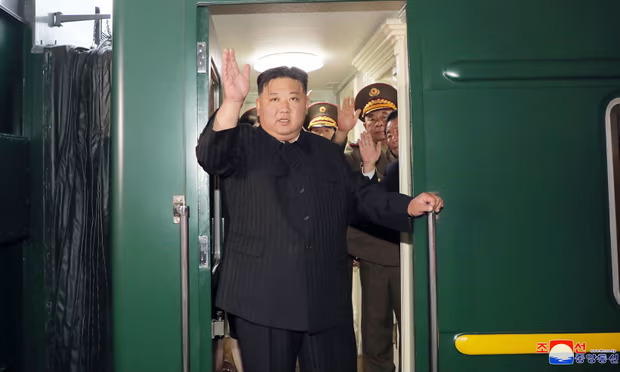 The meeting is expected to be held on Tuesday afternoon on the sidelines of the Eastern Economic Forum in the Russian port city of Vladivostok. Mr. Putin has already arrived there and is attending an economic forum this week.
Mr. Kim has been accompanied by senior government officials, including military personnel as reported by North Korea's official KCNA news agency. His foreign minister Choe Sun-hui and important party figures in charge of military and defense issues, including Jo Chun-ryong, director of the munitions manufacturing department, are reportedly among the delegation.
Michael Madden, a North Korea leadership specialist at the Stimson Center in Washington, said that Jo Chun-ryong's attendance "indicates that North Korea and Russia will conclude some type of agreement for munitions purchases."
This trip marks Mr. Kim's first visit abroad in more than four years and the first since the COVID-19 pandemic.
The agenda of the meeting:
U.S. and allied officials told the New York Times last week that the possible agenda of the meeting between the two leaders could be to discuss military cooperation including the possibility of North Korea supplying Russia with more weapons for the war in Ukraine. 
U.S. officials have asserted again and time again that North Korea has been sending missiles and artillery shells to Russia since 2022.
North Korea has not fought a war since 1953. It has a surplus of ammunition and is believed to be the most heavily militarized country in the world by analysts.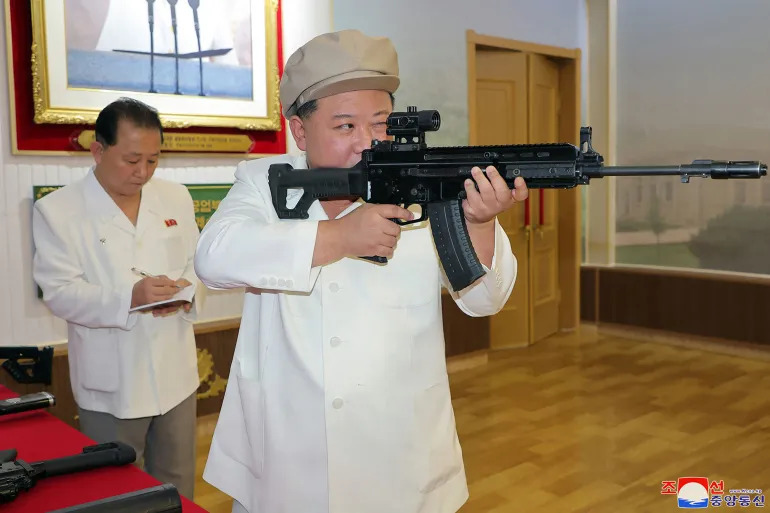 In exchange for the ammunition for Ukraine, officials have said that Mr. Kim would like Russia's aid in providing advanced technology for satellites and nuclear-powered submarines along with food aid.
A relationship that has previously been limited to public acts of collaboration and modest quantities of trade may become more substantial — and, the West cautions, more of a danger to global security — if some sort of mutually beneficial arrangement is established.
Russia-North Korea alliance; a global threat
Fyodor Tertiskiy, a leading researcher at Kookmin University in Seoul said, "If we find a deal there, the partnership that began in 1990 will truly come to an end." Since then, the relationship has largely consisted of "talk and no real trade," according to Mr. Tertitskiy, who noted that a deal in which Russia gives North Korea anything of value in exchange for munitions would be a departure.
North Korea, long hostile to the U.S.A., is a natural ally for Mr. Putin in his standoff with NATO and his fight against what he portrays as Western hegemony.
Russian tactics to garner support: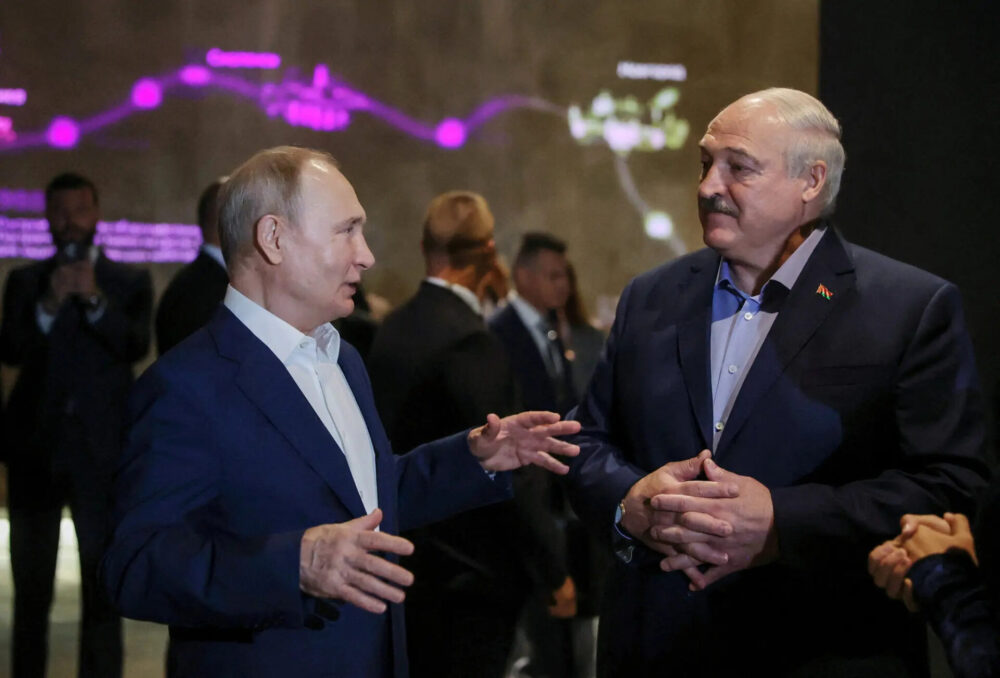 The Russian leader has also improved relations with Iran. Last year, during Russia's international isolation as a result of the invasion, Putin made a rare journey to Iran to meet with both the president and supreme leader of that nation, Ayatollah Ali Khamenei.
Since then, Iran has grown to be Moscow's most important source of drones, which Russian forces have employed both on the battlefield and in assaults on civilian infrastructure against Ukraine.
President Aleksandr G. Lukashenko of Belarus, who allowed Russia access to his nation's soil to begin its invasion of Ukraine in February of last year, has also made an appearance with Mr. Putin.