The latest test is seen as a barb at the newly elected President of South Korea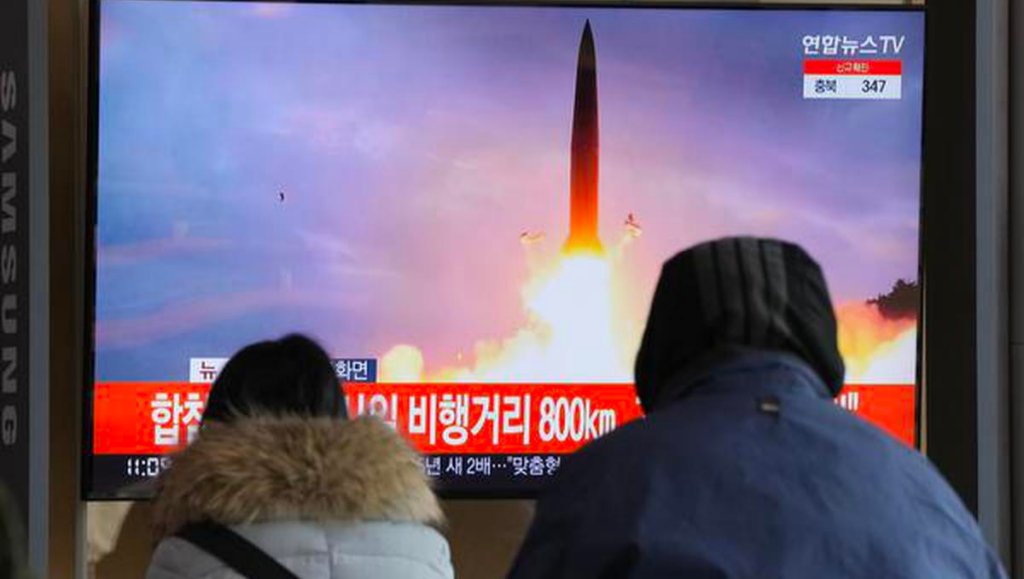 On Wednesday North Korea fired a ballistic missile. This comes a week after the vow was taken by Kim Jong Un to increase the nuclear capacity of North Korea. The new development comes as South Korea is welcoming its new president in days. 
North Korea has conducted 14 nuclear tests since the beginning of the year. The country also, for the first since 2017, fired an intercontinental ballistic missile. A military parade was conducted last week under Kim. At this parade, he vowed to improve North Korea's nuclear arsenal. He also warned that preemptive strikes may be conducted. Satellite images prove that he has restarted testing nuclear weapons. 
South Korea's newly elected president Yoon Suk-Yeol is expected to take charge on May 10 after the inaugural ceremony. Yoon has been known to support a hardline policy with North Korea. Yoon has also talked about taking support from the US to work on improving security. 
The ballistic missile by North Korea was fired at 12.30 pm (GMT). The missile is likely fired from Sunan Airfield near Pyongyang, the capital of North Korea. The site has been used for testing missiles previously as well. 
Reports state that the missile flew 470km at a maximum altitude of 780km. The testing is a violation of UN Security Council resolutions. 
The Japanese government confirmed that the missile landed outside Japan's exclusive economic zone. Japan's minister of defense, Makoto Oniki, stated that "North Korea's repeated launches of ballistic missiles threaten peace and safety of our nation, the region, and the international community." 
Ever since diplomacy talks with the then US President Donald Trump failed, North Korea has focused on modernizing its military and developing a newer nuclear arsenal. So far, the country has been indifferent to threats of sanctions and offers of negotiation from the US. 
Analysts have speculated the latest show of power could be to send a message across to the newly elected president of South Korea, who had previously talked about a pre-emptive strike on North Korea. The Security Council can't impose sanctions on North Korea because of the support it enjoys from Russia. 
---
Published By – Chirag Agrawal
Edited By – Architha Menon M