Dates for the 2023 JEE exams were posted on the National Testing Agency's (NTA) official website on December 15, 2022.
They indicated that registration for the following exams will open on December 15 and finish on January 12, 2023, shortly after announcing the dates for the 2023 exams, with the first try taking place in January and the second in April.
Applicants can use the official website to get more details about the exam and submit their applications. Up to January 12, you can successfully pay for the exam using your credit or debit card, as well as using net banking or UPI. When your application is complete and the exam dates are near, the official website will notify you that your examination slip and admission card are ready.
According to the NTA Website, the dates for:
The two sessions for B.E/B. Tech, 2023 are as follows:
(i) Session 1 for Paper 1 – January 24, 25, 27, 28, 29, 30, and 31
(ii) Session 2 – April 06, 07, 08, 09, 10, 11, and 12
IAR AIEEA 2023 – April 26, 27, 28, and 29
NEET (UG) 2023 – May 7
CUET 2023 – May 21 – 31
English, Hindi, Assamese, Bengali, Gujarat, Kannada, Malayalam, Marathi, Odia, Punjabi, Tamil, Telugu, and Urdu will all be the 13 languages used to administer these exams. These dates have been established in consideration of the annual board exams that are held in various cities and states. You will be informed through the official website as to the dates for B. Arch and B. Planning, which will also be held in January and April.
Format of the paper: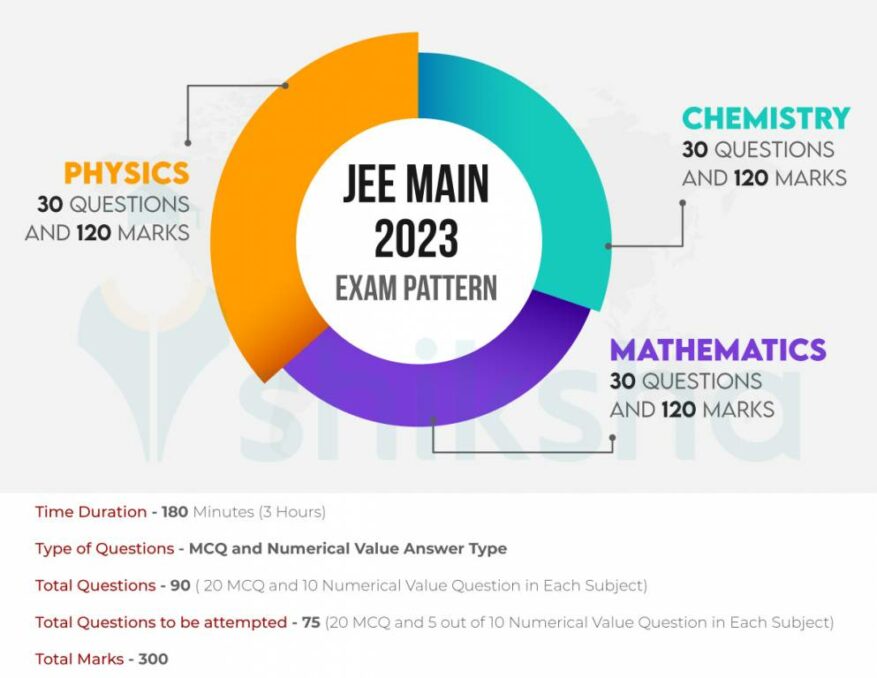 In Paper 1 and Part 1 of Papers 2A and 2B, students will have a choice in one area of each subject. This choice was chosen in consideration of the pleas for a shorter syllabus that was made in several states.
There will be the same amount of questions overall. 25, correspondingly, for mathematics, physics, and chemistry.
Procedure:
Step 1 of the process is to access the official website.
Step 2: Select JEE Main 2023 under "About Us."
Step 3: The dates and details for the exam will be given to you.
Step 4: Record information for later use.
For further information, prospective students can always visit the official website.
What is JEE Main?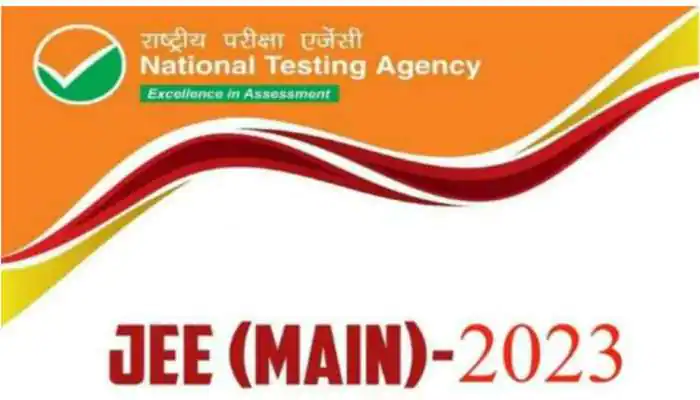 JEE Main is an admission exam for all students pursuing engineering and architecture across the nation at institutes like the Indian Institute of Information Technology (IIIT) or the National Institutes of Technology (NITs). Top scorers from these tests can continue to take the JEE Advanced.
To clarify further, JEE Main is an exam that students who are interested in taking can take at the national level. There are often two papers in it. As a prerequisite for all JEE Advanced exams taken for IIT admissions, Paper 1 is given to all students who wish to enroll in engineering programs at NITs, IIITs, and CFTIs.
One must pass the prerequisite exam to be eligible for this exam. Additionally, they must ensure that they pass their Class 10 and 12 examinations as well as any other prerequisite tests in the year that they intend to take the JEE Main.
---
READ MORE: Students Enrollment In Online Education Increased by 170%