The craze for government jobs in India is unmatched. Government jobs are the most sought-after in the country, which boasts a population of 1.4 billion. 
There is fierce competition among the aspirants, as every year millions of aspirants prepare for and apply for government jobs.
With this intense competition comes a lot of pressure. The fear of not qualifying in this cut-throat battle prompts a lot of aspirants to resort to unfair means for clearing the exam. Some of these unfair practices include purchasing question papers and hiring ghostwriters. These problems of cheating and paper leaks have today become a nightmare for honest aspirants, who are preparing day and night to achieve their ambitions.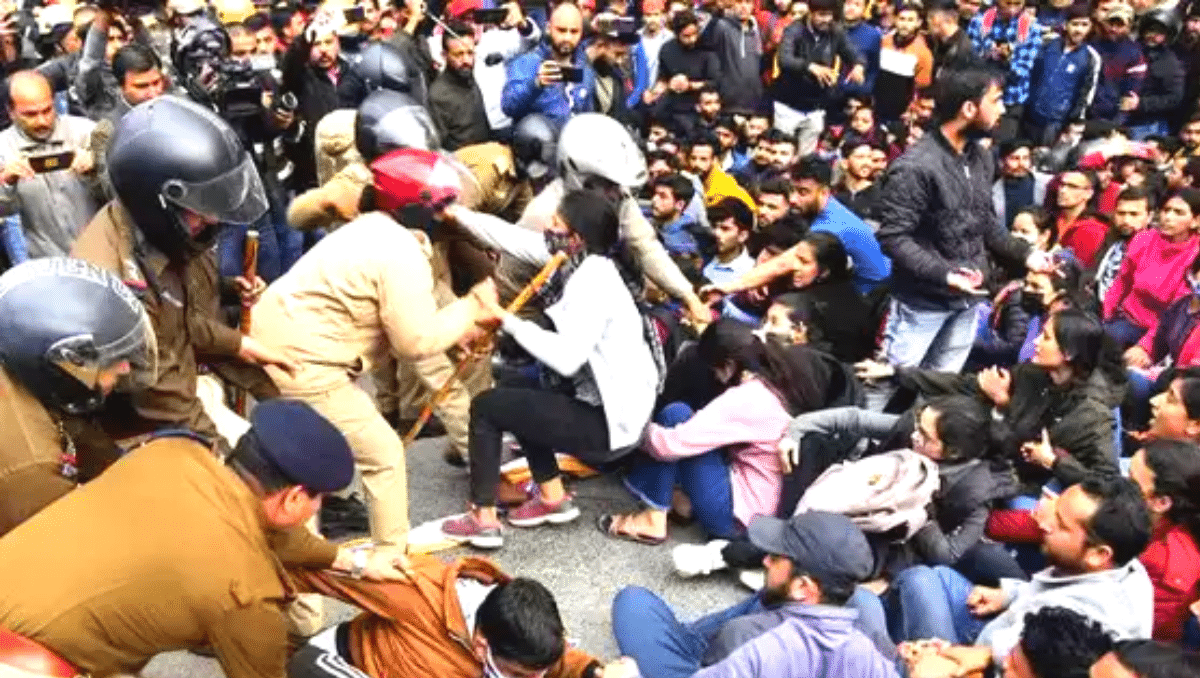 Highlights
Today, the increasing rate of unemployment in India is credited by many social and political scientists as the root cause of paper leak cheating scandals. The search for stable employment forces the aspirants to fall into this quagmire.
Pankaj Kumar, former chairman of Uttar Pradesh's Public Service Commission, which recruits civil servants, explains that it is the desire for a government position that makes people desperate.
In India, government jobs are generally for life, and Mr. Kumar says millions wait for years to get one, making cheating the motto of "some aspirants."
Recent paper leaks 
Last December, the teacher recruitment drive in the Udaipur city of Rajasthan came into the limelight for similar reasons. Four government school teachers were caught red-handed while solving the questions for at least 20 candidates on a bus that was bound for an exam center.
The recruitment drive was to take place on December 24 at approximately 1,193 exam centers.
Aspirants had allegedly paid teachers at the center on invigilation duty money to solve the papers for them, but the police did not specify how much. About 20 "dummy" candidates were also caught from the bus, who were paid by aspirants to take tests on their behalf. Police alleged the accused were carrying fake IDs.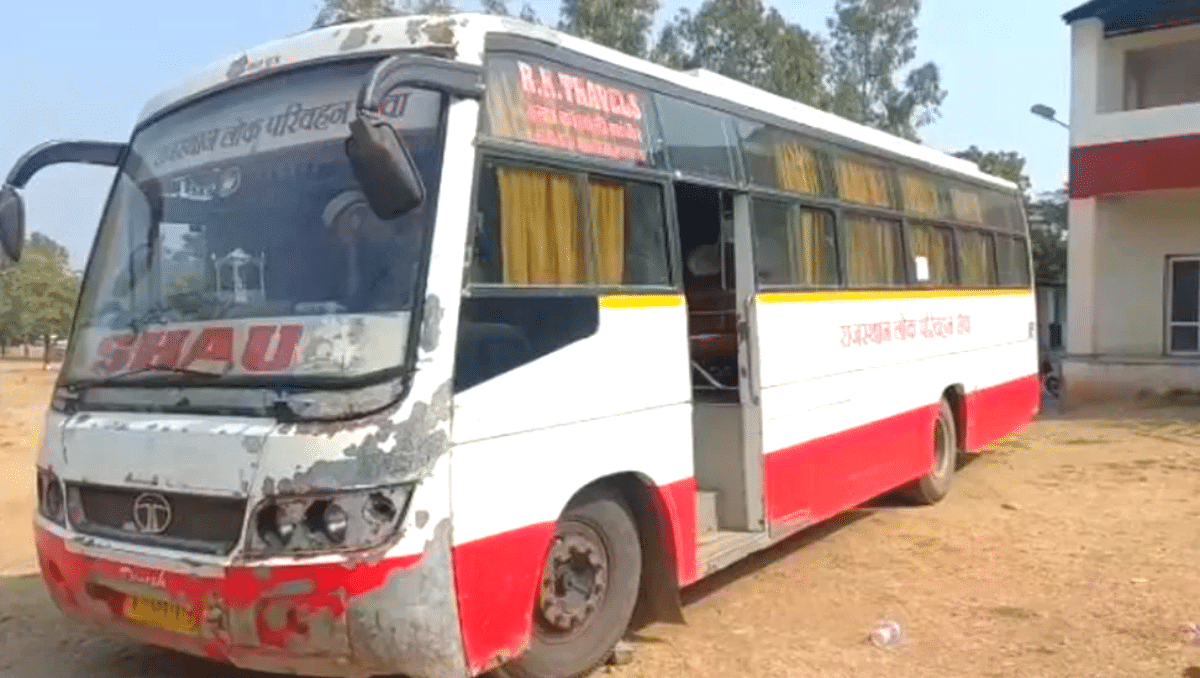 This scam led to the cancellation of the examination after 48 people were arrested that morning.
There have been countless incidents of question papers for important government exams being leaked or solved for money.
The state has cancelled at least 12 recruitment drives since 2018 after the test was leaked just days or hours before the test.
The recruitment process is frustrating aspiring students and making them lose faith.
In Madhya Pradesh, a second part of a two-part exam to recruit nurses under the National Health Mission was cancelled hours before it began after a leaked question paper was discovered. It has been reported that eight people have been arrested for possessing test copies.
In this case, it is suspected that a big racket is at work. It is believed that the mastermind accessed the question paper from the company that is in charge of giving the exam across the state.
On February 9, 2023, the Punjab and Haryana High Court ordered the Haryana Public Service Commission (HPSC) to announce the results of the exam held for recruiting veterinary surgeons for the Department of Animal Husbandry and Dairy. 
It is alleged that 24 of the 100 questions in the Haryana examination conducted by HPSC were exact copies and pastes from the 2017 Maharashtra examination. Additionally, the petitioners have claimed that the serial numbers of the test questions that match those taken in Maharashtra.
Ravinder Singh Dhull, Counsel for the Petitioner, argued that it is an illegal act to copy verbatim paper especially since the sequence of the questions was not altered or changed.
HPSC cancelled an English Assistant Professor exam earlier due to this issue.
Furthermore, Dhull stated that 26 of the answers to the questions are incorrect, but the commission is in a hurry to announce the final results without considering and deciding objections.
Although the Indian government has launched a variety of schemes to boost employment rates in the country, incidents like these make people lose faith in the government and its working.
Paper leaks: a menace 
Use of unfair practices to get a position is not new in India where unemployment has been on rise.
It has been reported that nine attempts to recruit schoolteachers and junior clerks have been cancelled in Gujarat, the home state of Prime Minister Narendra Modi, since 2014.
Last year, hours before the test, authorities in the eastern state of West Bengal launched an investigation after question papers to recruit teachers were shared on social media.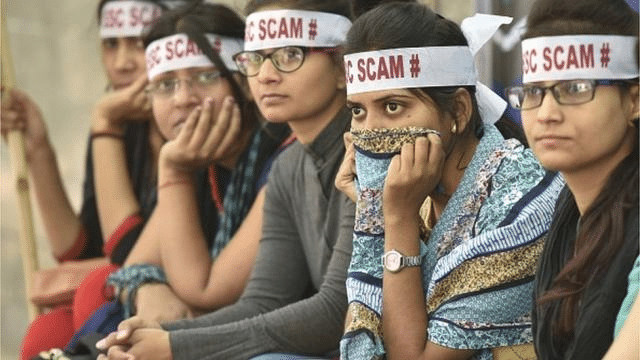 The state of Haryana has also been rocked by a number of paper leaks in government exams recruiting teachers and constables, among others. The CIME report revealed that the unemployment rate is highest in the state of Haryana, at 37.4%.
There was a massive recruitment scam in 2009, known as Vyapam Scam, in the central state of Madhya Pradesh which involved aspirants taking a medical exam hiring students from neighbouring states to write their papers. Also, question papers were leaked and sold at exorbitant prices to candidates before authorities clamped down and detained thousands.
A similar reputation is shared by the states of Bihar and Uttar Pradesh.
It is sometimes forbidden for students in Bihar to wear shoes and socks to exam centers so that they do not cheat. Parents accused of helping their children cheat have been fined, jailed and even detained in the past.
A CCTV surveillance system is a common feature of exams in Uttar Pradesh.
Challenges
Police say questions papers are usually lost in transit to examination centers. It is almost impossible for authorities to catch students who fake their identities, as was the case in Udaipur.
Since most cases are recorded as bailable offences, such as fraud or cheating, there are no clear laws in place to deal with this problem. A law punishing offenders with life imprisonment has been passed by some states, like Uttarakhand, but critics say it has made little difference.
A senior official investigating paper leaks in Rajasthan says authorities must devise new methods of policing to deal with the issue.
Rathore further added that just as ballot boxes are kept safe until they are counted, they are asking the government to involve police and local administration before exams begin in order to prevent cheating.
Unemployment crisis
Expert analysis shows that this problem also highlights India's unemployment crisis, in which millions cannot find employment.
According to the Centre for Monitoring Indian Economy (CMIE), an independent think tank, the unemployment rate was close to 8% in December 2022. The unemployment rate was under 7% in 2021. Data revealed that urban unemployment increased to 10.09 percent in December from 8.96 percent in November, while rural unemployment decreased to 7.44% from 7.55%.
At present, India's federal and state governments employ approximately 20 million people, and officials estimate that at least a million more jobs are available.
A political commentator and writer Gurcharan Das sighs that the Indian population, which is now approaching 1.4 billion, still lacks jobs even 30 years after liberalization, says writer
Adding to this, he notes that in a country with a third of its workforce self-employed, government jobs are more lucrative.
In contrast to government jobs, Mr Das said, private jobs do not provide a lifetime of security and pension benefits.
In light of paper leaks and repeated exam cancellations, job aspirants say their future looks bleak – they fear they will soon be beyond the age limit to apply.