New Zealand has officially started the process of fortifying food with folic acid to prevent birth defects.
Prevention of Birth Defects
Starting 21st of August 2023, all conventional wheat flour used for bread-making in New Zealand will be enriched with folic acid to prevent birth defects. This mandatory fortification aims to enhance the nutritional value of non-organic flour and promote healthier outcomes for newborns.
Initially introduced by the government on July 8, 2021, this alteration will bring New Zealand in line with the public health strategy of flour fortification observed in Australia, Canada, and the United States. New Zealand's decision to fortify bread-making flour with folic acid aligns with over sixty other nations as well. This global trend involves adding folic acid to a staple food to combat neural tube defects. By joining this effort, New Zealand aims to enhance public health and mirror the successful strategies of other countries that have already adopted similar measures. Bradbury's observation underscores the country's commitment to preventing birth defects and promoting the overall well-being of its population through proactive nutritional initiatives.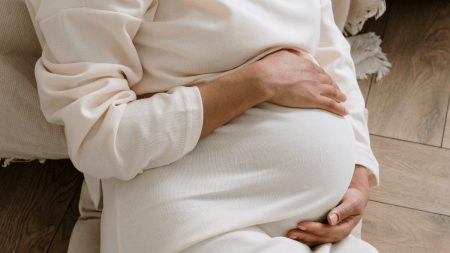 By embracing this change, New Zealand joins the ranks of these nations that prioritize the enhancement of nutritional standards in staple foods to promote public well-being. The decision to align with established international practices underscores New Zealand's commitment to proactive measures that aim to prevent health issues and ensure healthier outcomes for its population, mirroring the successful approaches employed by its global counterparts.
This initiative by the country seeks to address a concern where approximately 10.6 cases of these defects are identified per 10,000 live births. These conditions, which result in enduring disabilities, have been highlighted in various reports. The fortification of non-organic bread-making wheat flour with folic acid is intended to significantly reduce the occurrence of these birth defects, enhancing the well-being of newborns and alleviating the burden of lifelong disabilities on affected individuals and their families.
Folic Acid and its Impact
Enriching flour has proven to be a crucial measure in promoting equal rates of favorable childbirth outcomes. Following the enforcement of mandatory fortification in Australia, instances of neural tube defects witnessed a notable reduction of 14% across the board. Particularly noteworthy was the remarkable 74% decrease observed among Indigenous women. This evidence underscores the significant impact that fortified flour can have on enhancing birth outcomes, especially within marginalized populations.
Folic acid, a water-soluble B-vitamin known as vitamin B9, holds a crucial role in various bodily functions, establishing itself as an indispensable nutrient for overall health and well-being. Among its prominent functions, folic acid is instrumental in DNA synthesis and cell division, particularly vital during periods of swift growth like pregnancy and early childhood. A standout attribute of folic acid is its profound capacity to prevent neural tube defects, such as spina bifida, during fetal development by actively assisting in the formation of the neural tube in early pregnancy stages.
Moreover, folic acid contributes significantly to red blood cell production and prevents anemia by facilitating hemoglobin formation. It also supports homocysteine metabolism, an amino acid with implications for cardiovascular health. Research indicates that maintaining adequate folic acid levels may decrease the likelihood of heart disease and stroke.
Beyond its impact on pregnancy and heart health, folic acid is interlinked with cognitive function and mood control. It aids in synthesizing neurotransmitters like serotonin, dopamine, and norepinephrine, which exert crucial roles in stabilizing mood and cognitive processes.
Prioritizing ample folic acid intake is particularly pivotal during pregnancy, infancy, and adolescence, pivotal stages marked by rapid growth and development. This nutrient is also pertinent for individuals grappling with specific medical conditions, such as anemia or malabsorption disorders, which might necessitate heightened folic acid consumption. By incorporating folic acid-rich foods like leafy greens, fortified grains, legumes, and citrus fruits, or under the guidance of healthcare professionals, taking dietary supplements as needed, individuals can ensure optimal folic acid levels and foster holistic well-being.