A day after assuming the role of caretaker prime minister of Pakistan, Anwar-ul-Haq Kakar revealed his decision to step down from the Senate and also from the Balochistan Awami Party (BAP) which he established in 2018, Reported by Dawn citing Geo News.
Geo News reported that Mr. Kakar's resignation from his position has arisen from his desire to serve as an impartial interim prime minister.
Quoting him, the media source mentioned that he expressed his commitment to ensuring transparent and unbiased elections, by collaborating with the Election Commission, which led to his decision to step down.
Kakar released a statement expressing that he has chosen to withdraw from his affiliation with the Balochistan Awami Party (BAP) and has resigned from his position in the Senate. He said he considers his responsibility as the caretaker prime minister, his fundamental responsibility.
He issued a statement on his 'X' handle, "Owing to the fundamental responsibility conferred upon me as the caretaker prime minister, I have decided to surrender my membership of the Balochistan Awami Party (BAP) and relinquish my Senate position."
Shahbaz Sharif, Former Prime Minister of Pakistan, previously released a statement after finalising the caretaker PM on August 12 after the approval of President Arif.
He showed belief in Mr. Kakar's ability to guarantee free and fair elections in Pakistan.
The PM' Office issued a Statement, All Parties have shown trust in Kakar's name. It reflects their wise selection, as the prospective interim PM is an educated individual and a patriot.
PM Shehbaz stated that Anwarul Haq Kakar's selection was decided through constitutional procedure, as he was the "most fitting individual" to lead the interim arrangement.
Anwar-Ul-Haq took oath as the caretaker PM of Pakistan
He took oath as Pakistan's interim head of the government in the Presidency on Monday 14 August , Celebrated by Pakistanis as their Independence day. His oath was received by The outgoing Prime Minister Shahbaz Sharif. He was then presented by the Guard of Honor.
He too shared on his 'X' handle that on the Occasion of Pakistan's Independence day, he has decided to take Oath as the new caretaker PM and wish to take better decisions in the favour of Pakistanis.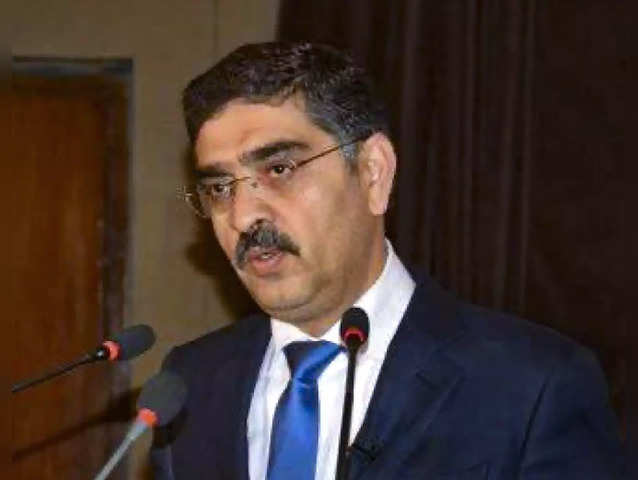 Anwaar-ul-Haq is a senator belonging to Balochistan Awami Party (BAP). Aged 52, born in 1971 in Balochistan's Qila Saifullah district. Kakar is an ethnic Pushtun.
He has done Master's in Political Science and Sociology, from University of Balochistan.
Akhtar Mengal's Dismay Of Anwar Ul-Haq Kakar As The Caretaker PM
Akhtar Mengal, a former Balochistan chief minister, who heads the Balochistan National Party and is a crucial ally of the PML-N in Balochistan, conveyed his disappointment on the appointment of Kakar as the caretaker PM to former Prime Minister Nawaz Sharif through a letter.
Mengal expressed his concern regarding the appointment of Kakar, emphasising that the decision was made without prior consultations with allies.
Mengal said that such choices served to "widen the gap" between the Balochistan National Party-Mengal and the Pakistan Muslim League-Nawaz (PML-N).
In the letter addressed to PML-N leader Nawaz Sharif, Mengal conveyed, "The appointment of an individual as the interim prime minister has effectively restricted our scope for political engagements," as outlined in the Geo News coverage.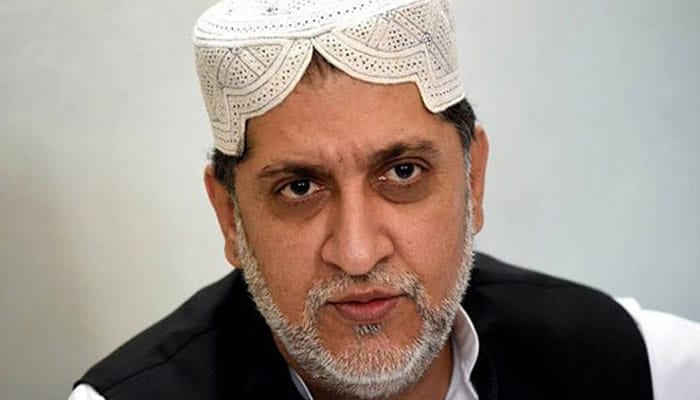 He criticized the PML-N for overlooking the "conspiracies and unconstitutional" measures of the former military ruler and President Pervez Musharraf.
He further remarked that the "atrocities" of military-led administrations, spanning from General Ayub to General Musharraf, remain ingrained in memory.
He said that Yet again, they have weakened the democratic institutions through secretive legislation by excluding allies and hence, strengthening undemocratic powers."
"Laws that violate human rights may eventually be used against you. We are aware of this, as the people of Balochistan have not been considered as human beings since the beginning." He expressed.