It appears that the IMF's lifeline to Pakistan has become an albatross around the neck of the struggling and nearly bankrupt nation. The people of the country are being pushed to the edge by the Shehbaz Sharif government, which is trying to comply with IMF requirements to release a $1.1 billion bailout package.
Pakistan is fighting tooth and nail for an IMF loan. The Pakistani government has implemented several measures, such as tax increases, subsidy cuts, and artificial currency rate controls, to qualify for IMF financing.
The most recent development involves the Shehbaz Sharif–led government's agreement to increase interest rates on loans by 2%, or 200 basis points (bps), to satisfy yet another requirement set by the global lender.
The $1.1 billion in aid is part of a larger $6.5 billion rescue package essential for the Pakistani economy to survive. A rise in interest rates has been implemented in Pakistan. The interest rate would increase to 19%, a tiny 0.50% over the previous high set in October 1996.
About a month ago, on January 23, 2023, the Pakistani central bank increased its policy interest rate by 100 basis points (bps) to 17 percent, the highest level since 1998.
Talks between the Pakistani government and IMF representatives on several power sector concerns appeared to be winding down. The ninth review of Pakistan and the IMF's $6.5 billion bailout programme was completed earlier this month without a staff-level agreement. The Shehbaz Sharif administration anticipated that it could persuade the international lender to phase in the new requirements gradually. When a mission from the International Monetary Fund (IMF) visited Islamabad for 10 days, however, their hopes were quickly dashed.
Most loyal customer of IMF: Pakistan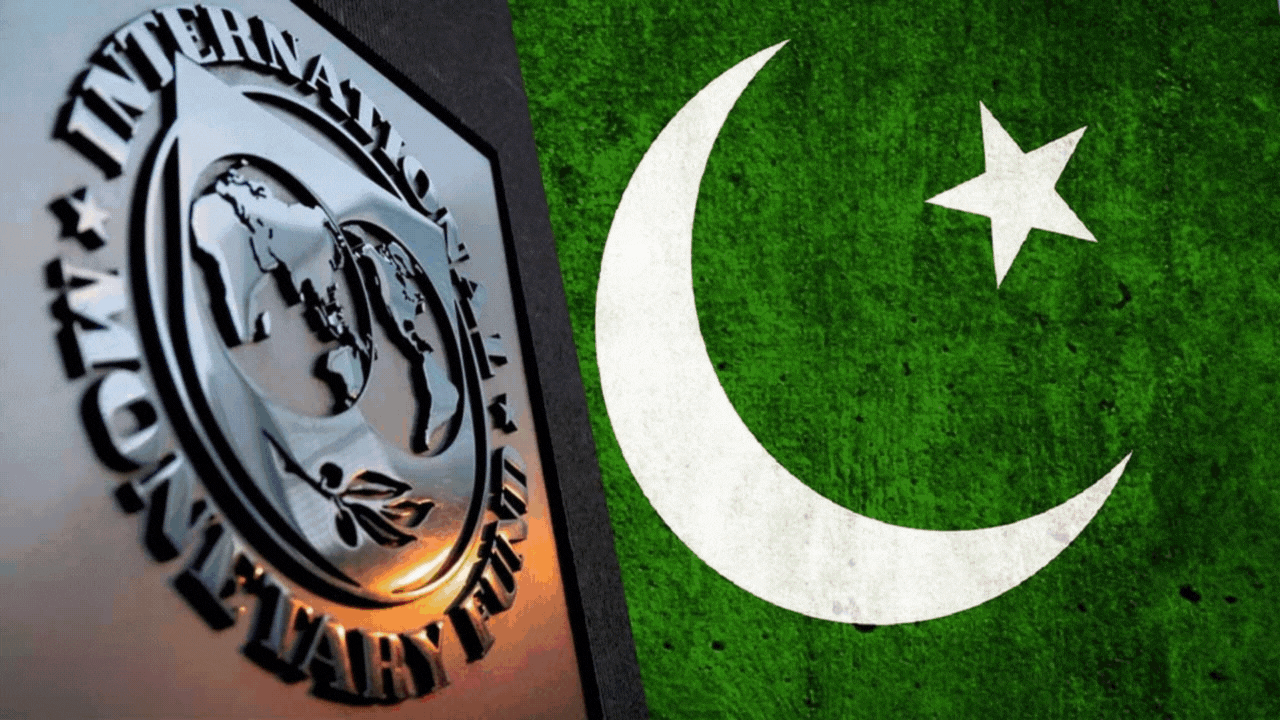 The International Monetary Fund (IMF) is a frequent destination for Pakistan. With a staggering total of 23 programmes, it's evident that Pakistan is hooked on the Fund.
"In reality, we are the IMF's most loyal customer," remarked Murtaza Syed, a former Deputy Governor of the State Bank of Pakistan.
Next up is Argentina, which has gone to the IMF for help 21 times.
Compared to Pakistan, "our midnight twin India has only been to the IMF seven times and never after the major Manmohan Rao reforms in 1991," Syed was quoted as saying.
He also noted that it is not a good way to run a country to have to go to the international emergency fund 23 times in 75 years.
At this time, Pakistan's foreign exchange reserves are worth less than $3 billion. Our total reserves have never been more than $21 billion. Over $35 billion can be found in Bangladesh, whereas around ar.. can be found in India.
Foreign exchange reserves held by Pakistan as of late are less than $3 billion. Islamabad's total reserves have never been more than $21 billion. To put it in perspective, China has over $4 trillion, India is about $600 billion, and Bangladesh is about $35 billion. Pakistan has undergone 11 different IMF programmes since the early 1990s. Whereas only Three have occurred in Bangladesh and neither India nor China have had any.
The economy has been in danger for months, even before the devastating floods of the summer. Economist Madiha Afzal wrote that the country is at risk of default due to rising inflation, a precipitous decline in the value of the rupee, and a corresponding decrease in foreign reserves.
Every few years, Islamabad experiences a financial crisis due to its overspending and underproduction, which leaves the country vulnerable to economic shocks unless it can secure additional foreign debt. As interest accrues and the principal is eventually repaid, the debt burden grows and each subsequent crisis is more severe.
This year's worsening is a direct result of the flooding calamity and the underlying political turmoil within the country. As a result of Russia's war in Ukraine, global food and gasoline prices have risen, adding a further external factor to the issue. Afzal argues that the confluence of these variables represents Pakistan's greatest economic challenge to date.
Pakistan's Debt
An Islamabad stockbroker has revealed to media sources that the country has to pay back $73 billion by 2025. According to experts, it is unable to meet this commitment, so re-entering the IMF programme will not prevent it from eventually having to negotiate a debt restructuring. This process constitutes a "default" of sorts because it requires the debtor to actively pursue debt cancellation and a new repayment plan.
Islamabad's constitution mandates that elections are held in October, therefore any debt restructuring would likely be performed by the incoming government. Close ally China is due around one-third of the external debt. China has invested almost $25 billion in this area between road construction, power plants, and a port, treating the country as a prototype of Beijing's commitment to developing nations. The fact that Islamabad and Beijing have a common foe in India is an added advantage.
Reports suggest Islamabad's debt servicing load put it in the same category as some developing countries that had already defaulted, like Sri Lanka, and others vulnerable to default, like Egypt.