The people of Pakistan are suffering due to the scarcity of essential commodities, rising prices, and increasing unemployment. Our neighboring country Pakistan is in a state of bankruptcy due to economic decline, low foreign exchange reserves, political instability, and law and order problem. Therefore, the people of Pakistan are suffering due to a shortage of essential commodities, rising prices, and increasing unemployment.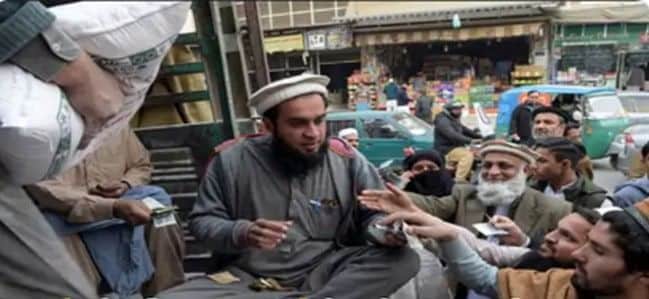 Rampant scarcity, people in dire straits
Food Scarcity:
There is a severe shortage of essential commodities including wheat across Pakistan. Scarcity at its peak, videos of civilians fighting each other for wheat flour in most cities of Balochistan province went viral on social media. Also, there has been an incident in which five people died due to crowding to buy wheat.
Shortage of Cylinders:
Due to a shortage of cylinders, people in Pakistan's Khyber Pakhtunkhwa province dangerously carry cooking gas to their homes in plastic covers and huge balloons this video has gone viral and shocked the world. Because of this incident, accidents happened and many civilians are admitted to hospitals.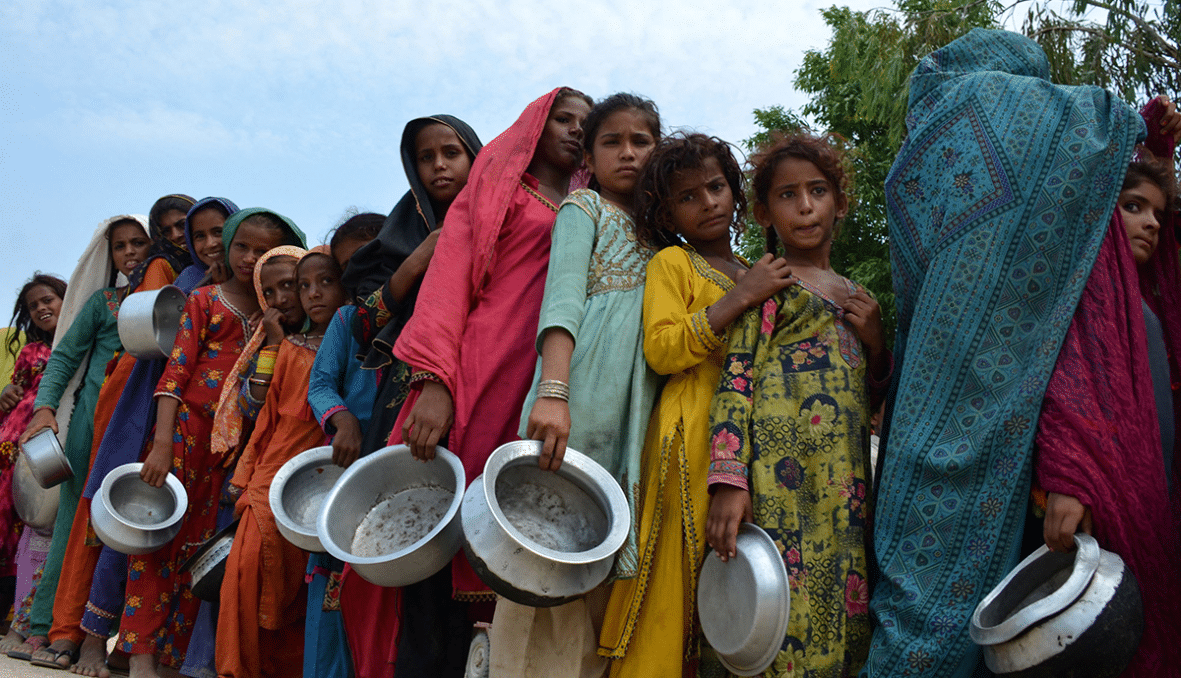 Price Hike:
Due to severe shortages, inflation in Pakistan has increased by 23%. Essentials were sold for more than the usual price and that can't be afforded by civilians. 20 kg packet of wheat flour, an essential food item is sold for Rs.3100. Sugar is sold at Rs.155 per kg, Onion at Rs.280 per kg, and chicken at Rs.700 per kg. As far as ration shops are concerned, the price of essential commodities including wheat, sugar, and ghee, which are subsidized by the government, has gone up by 25% to 62%.
Rampant Unemployment:
Apart from shortages, unemployment has also increased. Almost 32% of the youth are unemployed. Recently, the incident and video of more than 32,000 candidates appearing for the written exam to fill 1,167 police vacancies in the capital Islamabad have made the world feel sorry for Pakistan.
Strict laws; Is Pakistan likely to recover?
Due to day by day increasing famine entire Pakistan has gone to a miserable state. In the current environment, Pakistan's foreign exchange reserves have only managed to last for 3 weeks. In this situation, the government of Pakistan has announced various action plans to revive the economy of Pakistan.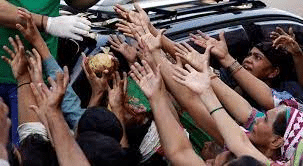 New Electricity Saving Scheme:
A new power-saving scheme has been introduced to curb the shortage of electricity. Accordingly, `All shopping malls, markets, and shops in Pakistan should be closed by 8.30 pm and marriage halls by 10 pm". Through this, Pakistan Defense Minister Khawaja Asif has said that about 6,000 crores of Pakistan Rupees can be saved. Similarly, to save 2,000 crore Pakistan rupees, it has announced that it will stop production of light bulbs from February and fans in July, which consume high electricity costs. Subsequently, Prime Minister Shebaz has ordered to immediately reduce the consumption of electricity by 30% in government institutions and offices.
Reduced train services:
Due to the increasing fuel shortage, the government of Pakistan has imposed strict restrictions on all rail transport including passenger and freight trains. Freight trains operating from major cities Karachi and Lahore have been reduced by half.
Sale of Government Offices:
Due to a severe cash crunch, government offices in Pakistan are being sold. As a result, it has been reported that the government of Pakistan has decided to sell its embassy in the Washington area of ​​the United States. Information has also been leaked that many people have come forward to bid for this embassy building, which is worth about 4 million dollars.
Funding from countries around the world:
The unprecedented floods in Pakistan in June last year are the main cause of food shortages in the country. About 2,000 people were killed in the floods, and 80% of agricultural crops were heavily affected. Due to this, the wave of sympathy spread among the council and the nations of the world. Subsequently, the UN held in Geneva. The meeting also agreed to provide around $9 billion in humanitarian aid to help Pakistan recover from the flood disaster.