The Hilton Hotel Heiress 'PARIS HILTON' reveals that she will be writing a memoir of herself after being by a documentary of Demi Lovato titled "DEMI LOVATO: SIMPLY COMPLICATED".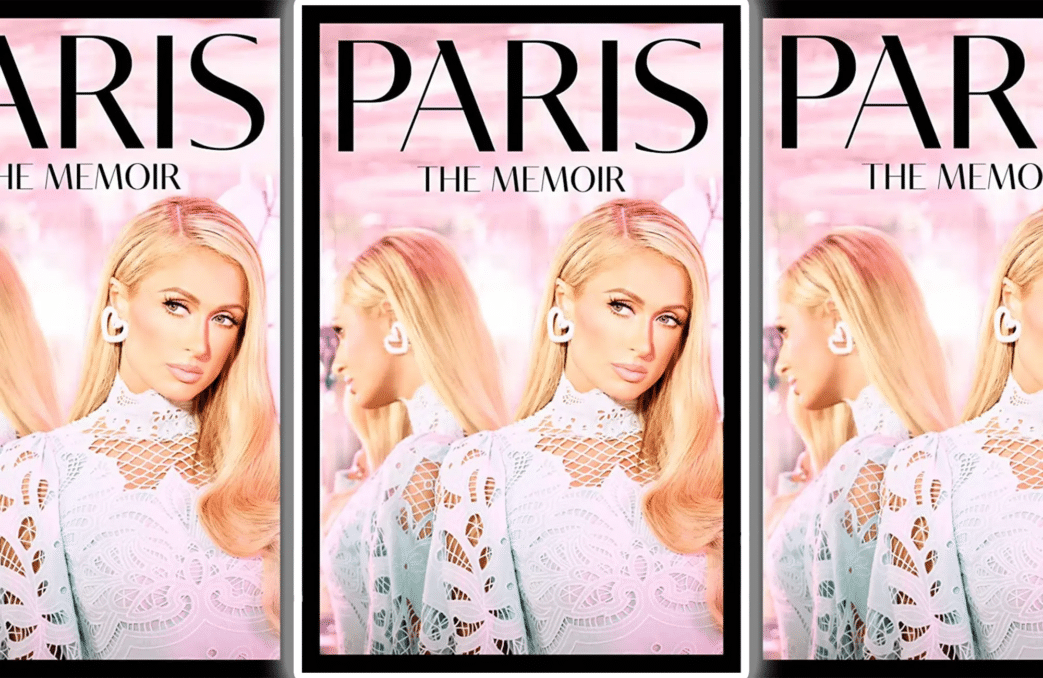 Paris Hilton's memoir "PARIS: THE MEMOIR" is published. In this memoir the struggles and personal life of Paris Hilton will be recorded ranging from facing abuse to CDEU boarding school to getting hurt by musician PINK.
Demi Lovato, according to Paris Hilton in her book "Paris: The Memoir", gave her the confidence to put her life's story together and present it to the public. Demi Lovato: Simply Complicated, a 2017 documentary on the singer of Confident, prompted Hilton to reflect, according to Hilton. Paris Hilton acknowledged, "I was as shocked by how real, vulnerable, and gutsy she was as the rest of the world.
Hilton continued by stating that Demi Lovato discussed a difficult to tell unhappy past and how this challenging path helped her progress towards self-acceptance in the documentary. Hilton was motivated by Lovato because she desired that sense of acceptance for herself.
Paris Hilton also talked about how her early experiences, such as being groomed by a teacher, getting raped in a mall, and suffering abuse from boarding schools, had a negative impact on her life. She frequently went out and partied to escape from such things.
Paris Hilton was well-known since she came from the Hilton hotel company, but she gradually made a reputation for herself by being an It girl and a social media influencer. But what really accelerated her rise to fame was her ex-boyfriend Rick Salomon's disclosure of her sex tape. Without a doubt, Hilton had grown richer by participating in reality and red carpet events.
It turns out that Paris Hilton's real life was considerably more complicated than the reality show "The Easy Life," where she first gained notoriety. In her first memoir, "Paris: The Memoir," the platinum-blonde socialite turned media magnate explores the depths of her astonishing background (Dey Street Books, 336 pp., out Tuesday). The creator of "sliving" speaks up about her life-changing experiences, including living with undiagnosed ADHD and spending a traumatic two years in a string of boarding schools, in addition to managing the perils of celebrity.
"Those who wrong you won't have the final say." According to Hilton, you get to tell your own story, and that story has more power than you may realise. I wanted to make the most authentic work I could.
Hilton, who was diagnosed with ADHD in her early 20s, talks on how isolating it was to grow up without a diagnosis. "Relax, little girl, nobody has ever spoken." There are numerous varieties of intelligence, she muses. Instead, they criticised me for being stupid, brash, thoughtless, ungrateful, or lacking effort.
But Hilton discovered how to use her ADHD as a strength in her job, particularly while she was focusing on the "troubled teen" industry's tactics. According to Hilton, "Advocacy work endowed me with the magic cure that turns my ADHD from a problem to a superpower: purpose. I fooled myself for years that I couldn't focus on anything. I'm aware that I have the capacity to be a laser beam now that I'm focused on what actually matters.
Paris Hilton has published her book on 14th March 2023. Congratulations to her for successfully releasing her memoir and to show the courage to tell audience about her personal life which was in a form of roller-coaster.